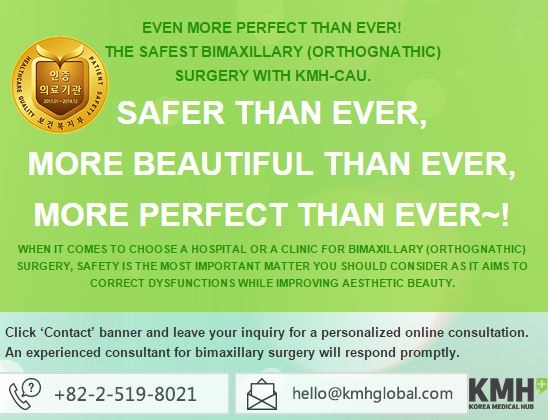 Chung-Ang University Hospital, Only Expert in Bimaxillary(orthognathic) Surgery in Korea
When it comes to choose a hospital or a clinic for
bimaxillary (orthognathic) surgery
, SAFETY is the most important matter you should consider as it aims to correct dysfunctions while improving aesthetic beauty.

▶CHECK POINT◀
Strength 1) Safety
ZERO incidence of death
Highest ranking for Korea Emergency
ZERO incidence of death
Strength 2) Professors in direct charge of surgery & Anesthesiologist
Not every one is allowed to perform your surgery but the CAU Hospital's excellent professors and profoundly experienced anesthesiologists.
Multidisciplinary Cure & Care System among units of oral faciomaxillary surgery, plastic surgery, orthodontics, ENT, and anesthesiology unit.
Strength 3) Patient-oriented Care
A coordinator supports your successful trip to the CAU Hospital as soon as you arrive to the airport.
After discharged, you can still stay in the CAU's Guest House and receive more convenient post-op cares.
Based on your religion and taste, customized meal will be served.