Arumdaun Nara Dermatology Clinic
ArumdaunNara is a 'Total Beauty clinic' with collaborated medical treatments of dermatology, plastic surgery and obesity clinics boasting its diversified operations, so that patients can have all related medical services at one place. Arumdaun Nara runs 4 branches in Seoul, Korea and 2 branches Beijing, China.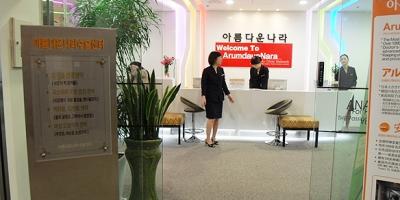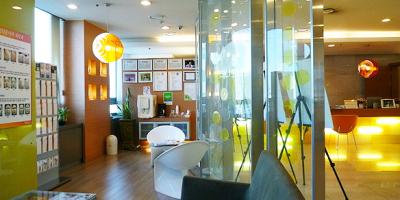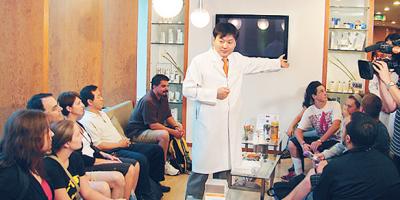 Office
Hour
| MON | TUE | WED | THU | FRI | SAT | SUN |
| --- | --- | --- | --- | --- | --- | --- |
| 10:00 ~ 20:00 | 10:00 ~ 20:00 | 10:00 ~ 20:00 | 10:00 ~ 20:00 | 10:00 ~ 20:00 | 10:00 ~ 17:00 | 10:00 ~ 17:00 |
ArumdaunNara Laser Clinic

**Arumdaun Nara Currently has most laser equipments (about 50 various kinds) in South Korea, The one place to receive all types of laser treatments
ArumdaunNara Dermatology Cosmetic Surgical Center is a topleading dermatology center in Korea, where both the latest clinical technology and equipments are updated regularly to promote research and practice new surgical procedures. Most of the time, we are the first to introduce the latest laser equipments available from overseas, people say that one can easily see the latest trend of laser operations at ArumdaunNara Dermatology Center.
For that very reason, a patient can receive the most effective treatment on acne, wrinkles, melasma, scars, and etc. according to his/her needs.
Clinical Cases of Laser Operation
[Laser Treatments to Improve Wrinkles]/[Scar Removal Laser Treatment]/[Melasma Laser Treatment]/[Hair Removal Laser Treatment]/[Hemotelangiosis Laser Treatment]/[Acne Laser
Treatment] 
Scar Clinic

**Triple Multi-hole Treatment for Various Scars
Triple Multi-hole Treatment for Various Scars is to treat scars including dent scars, burns, etc. by using Ultra pulse Encore Laser, Refine Laser and NTS. Triple Multi-hole Treatment tightly creates invisible holes in
100㎛ at once to maximize collagen resynthesis and can cut off rough collagen that stiffens skin at the same time. It is an effective treatment method to treat multiple scars with changed skin texture in a shorter time. In addition, it is possible to apply this treatment on thin and sensitive skin. Burn scar treatment is very hard to perform to the extent that just 50% of patient satisfaction is regarded enough to be effective.
Triple Multi-hole Treatment shows more than 82% of improvement compared to existing treatments, showing high satisfaction of patients with the treatment. 
Non-surgical Multiple Laser treatment for Wrinkles

**Face lift was the only anti-wrinkle treatment just 10 years ago.
ArumdaunNara is the first hospital that has introduced Thermage, a new method to treat wrinkles without surgery and treats the patient's wrinkles by combining more than three different laser equipments depending on the patient's skin thickness. It is also possible to perform personalized treatment for skin changes due to aging through combined laser treatments including Re-Firm, E-MAX, G-BEAM, Yellow laser and Lumenis in addition to Ulthera and Thermacool NXT. ArumdaunNara has been invited as a speaker to conferences, home and abroad, to talk about many different non-surgical treatments including Ulthera and Thermacool NXT and trained Asian dermatologists regarding anti-wrinkle treatment. ArumdaunNara is also known as Mecca of anti-wrinkle treatment abroad and has a wealth of experiences to perform anti-wrinkle treatment on foreign patients including the Chinese, Japanese and Russian.