Dream Plastic Surgery
Dream Plastic Surgery: Our Core values, Our Promise to Customers, Our beliefs that shall not be broken.
★Talent-oriented ★ Dream Plastic Surgery aims to be the hospital with abundant experience and specialists at the top of their fields. In plastic surgery, it is the utmost important to have true specialists in each field.  
★Conscientious medical care ★ Dream Plastic Surgery is a hospital where only medical specialists with professional conscientious perform only the medical care necessary, in the most effective way. Only highly skilled and qualified medical specialists perform surgical operations. 
★Pursuit of excellence ★ Dream Plastic Surgery strives to be: The hospital that sets a good example for the medical industry in all aspects, from medical care quality to convenience, from service to safety.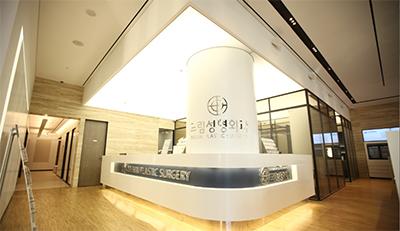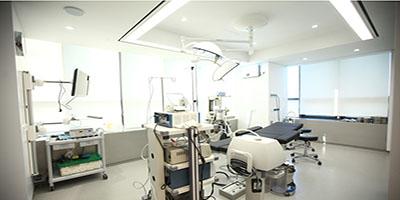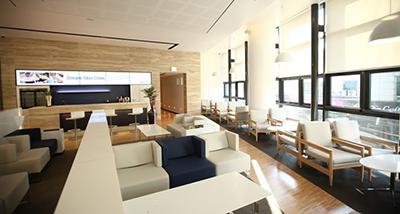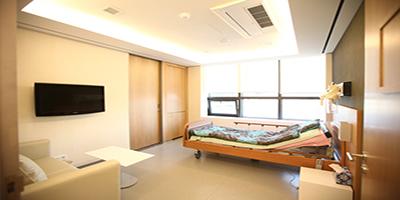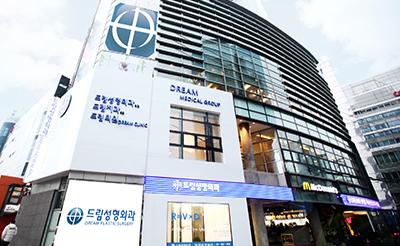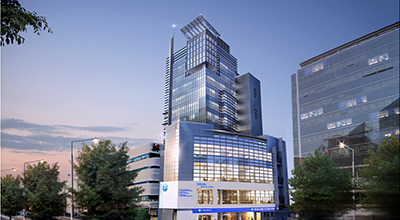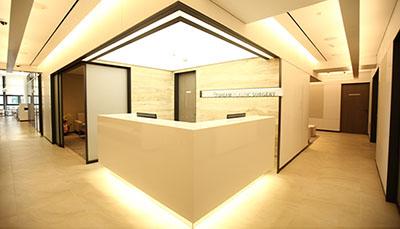 Office
Hour
| MON | TUE | WED | THU | FRI | SAT | SUN |
| --- | --- | --- | --- | --- | --- | --- |
| 10:00 ~ 19:00 | 10:00 ~ 19:00 | 10:00 ~ 19:00 | 10:00 ~ 19:00 | 10:00 ~ 19:00 | 10:00 ~ 17:00 | Closed |
Lunch Break: 12:00 ~ 13:00
* We are closed on Sundays/ national Holidays. Sundays and public holidays, in the absence of the agent.
Eye cosmetic surgery (Ophthalmoplasty)
Dream Medical Group will create natural and beautiful eyes with extensive surgical experience and a wealth of aesthetic sense and medical knowledge.
Natural and beautiful lines
You can create beautiful eyes without complications only with precise and accurate surgery, and according to individual characteristics of each skin type.
Professional medical specialists with extensive in eye surgery
Dream Medical Group consists of medical specialists enriched with medical experience, complemented with an aesthetic sense and extensive medical knowledge.
Close consultation with them naturally brings better results.
Double Eyelid Surgery using the Burial Method (Intradermal Suture Method)
Double eyelid surgery using the Incision Method
Partial Incision Method
Epicanthoplasty
Lateral Canthoplasty
Rearrangement of Fat under Lower Eyelids
Non-incision Eyelid Ptosis Correction
Upper Blepharoplasty
Lower Complex Blepharoplasty
Double Eyelid Re-operation
Rhinoplasty Surgery

The Rhinoplasty procedures of Dream Medical Group do not use an open incision, so a smooth and natural look of the nose is created using Ultra soft silicon. 
Non-open incision 
Dream Medical Group mainly uses non-open incision. There is no visible scar on the outside at all. 
Use of appropriate implant surgery
We use Ultra-soft silicon, alloderm, artificial costal cartilage, self-cartilage, self-corium, and micro fat for the operation. 
Rhinoplasty Operation
Nose Tip surgery 
Nose Re-operation 
Nose Bridge Surgery
Curved Nose Surgery 
Hooked (Aquiline) Nose Correction 
Long nose Correction 
Short nose correction
Arrowhead Nose Correction 
Big and Blunt Nose Surgery 
Reduction surgery of nasal bulb
Breast Surgery

To Breast Surgery, 7 Dream Plastic Surgery's Solutions Provided From Pre-surgery to Post-surgery care.
1.    One-Stop System with a Medical Specialist in Breast Surgery 
2.    University Hospital-class Surgery System
3.    An Anesthesiologist Residing in Hospital 
4.    Pre-surgery simulation 
5.    High-tech HD Endoscope 
6.    A Thorough Post-surgery Expert Management System 
7.    The Use of Only 100% Authentic Implants Approved by American FDA and the Korean Ministry of Food and Drug Safety 
Advantages of Dream Breast Surgery 
Dream Breast Surgery Center resolves the patient's worries as following: 
1.    No worries over Pain and Recovery 
Dream Plastic Surgery only needs minimum space for an implant, which means slight pain after a surgery and faster recovery. 
2.    No worries over Removal of Sutures 
Dream Plastic Surgery finishes suturing with medical adhesive. Within a day after surgery, taking a shower and normal activities are possible.
3.    No worries over Blood Bag, Compression Bandage! 
As Dream Plastic Surgery performs bloodless surgeries, a blood bag and compression bandage is not used after a surgery.
4.    No worries over Capsular Contracture! 
As Dream Plastic Surgery has excellent facilities for aseptic surgery and performs bloodless surgeries perfectly, capsular contracture is highly unlikely to happen after a surgery. 
5.    No worries over Massage! 
Dream Plastic Surgery uses a textured implant in most surgeries. It is possible to get natural feeling breasts without uncomfortable massages. 
Facelifts

There are a few ways to correct droopy eyebrows effectively. 
For a non-operative method, there are some operations for elasticity (HIFU-Ulthera or RF-Thermage), and Botox can weaken the muscles around the eye rims and the middles of the forehead which cause the eyebrows to sag. For a surgical method, there is lifting of forehead tissue including the eyebrows with an endoscopic scalp with minimal incision. In addition, we can approach droopy eyebrows through hairline incisions or the outer region incisions. 
In addition, botox, which weakens the muscle groups around the eyes and middle of the forehead causing sagging eyebrows, is helpful for anti-aging with upper facial parts. It can be done within a short period, and its greatest strength is that it won't affect the patient's daily lives. The effect gets better as times goes by. 
Anti-aging surgery 
Surgery to Remove Forehead Wrinkles 
Drooping Eyebrow Correction
Face Lifting
Surgery to Remove Neck Wrinkles 
Anti-aging surgery 
1.    Upper facial part 
2.    Mid facial part 
3.    Lower facial part 
Face Contouring
The Ultimate of beauty of delicate curve 'Berry-line' & Mandibular Surgery
All-In-One
An all-in-one surgery (a combined surgery) dealing with bones, muscles, fat, and skin performed at a time.
New technology
Various up-to-date surgery instruments (bone scalpel, etc.) used to create the natural berry-zone (tricky area for surgery) with an amazing technique.
Well-balanced line
The harmonious face line of the overall area from the cheekbone to lower jaw created considering the overall balance of the face.
Scientific study
The most appropriate berry line designed for each individual by an elaborate and scientific analysis of each face shape before the surgery
Complex effect
Looking young and sophisticated, the small and slim face, a 3D beauty at a time.
Dream Plastic Surgery's Excellent Safety Management System
The top priority for surgery is patient's safety. Dream Plastic Surgery is working hard to make sure patients are safe with university hospital-class safety management system (emergency medical equipment, infection control system, etc.) and surgical infra.
Post-surgery care system
Dream Plastic Surgery runs a Post-surgery Care System to minimize post-surgery pain and side effects and shorten recovery time. Dream's philosophy ("We should serve and manage every single patient responsibly") is reflected on this.
Face Contouring
Two Circle
Berry-line & Mandibular Surgery
Cheekbone Surgery Treating Zygomatic Bones
V-line correction Surgery
Double-jaw Surgery
Pointed Chin Surgery
Decalcomanie Facial Asymmetry Surgery
Short Chin Surgery
Facial Reduction Surgery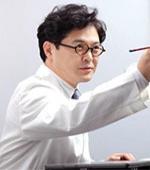 Dr. PARK, Yang-Soo
Graduated from Seoul National University Medical College and Medical Graduate School
MD from Seoul National University
Medical Specialist in Plastic Surgery Dept., SNU Medical College
Seoul National University Medical College
A Regular Member of the Korean Society of Plastic and Reconstructive Surgeons (KSPRS)
A Regular Member of the Korean Society for Aesthetic Plastic Surgery (KSAPS)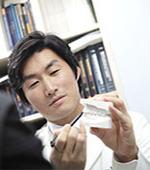 Dr. Kim, Young-Joon
Graduated from SNU Medical College
Graduate School MD from Seoul National University
Medical Specialist in Plastic Surgery Dept., SNU Medical College
Visiting Professor in Plastic Surgery Dept., SNU Medical College
Head of Facial Contouring Center, Dream Plastic Surgery
A Regular Member of the Korean Society of Plastic and Reconstructive Surgeons (KSPRS)
A Regular Member of the Korean Society for Aesthetic Plastic Surgery (KSAPS)
A Regular Member of Korean Cleft Palate-Craniofacial Association (KCPCA)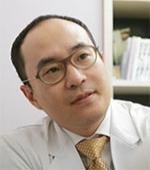 Dr. Kim, Hyeon-Seok
Graduated from Seoul National University
Medical College and Medical Graduate School
Medical Specialist in Plastic Surgery Dept., Seoul National University Medical College
Head of Stem Cell Research Institute of Dream Medical Group
A Regular Member of the Korean Society of Plastic and Reconstructive Surgeons (KSPRS)
A Regular Member of the Korean Society for Aesthetic Plastic Surgery (KSAPS)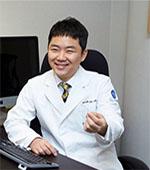 Dr. Yoo, Won-Jae
Graduated from SNU Medical College and Medical Graduate School
Medical Specialist in Plastic Surgery Dept., Samsung Seoul Medical Center
Studied at Duesseldorf Sana Krankenhaus Gerresheim
Outside Professor of Samsung Seoul Medical Center, Sungkyunkwan University Medical College
A Regular Member of the Korean Society of Plastic and Reconstructive Surgeons (KSPRS)
A Regular Member of the Korean Society for Aesthetic Plastic Surgery (KSAPS)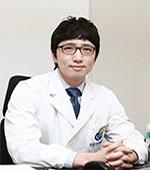 Dr. Jeong, Jae-Yeon
Graduated from SNU Medical College and Medical Graduate School
Medical Specialist in Plastic Surgery Dept., Samsung Medical Center
Studied at Sweden Victoriakliniken
Studied at University of Tokyo Hospital
Studied at Nippon Medical School Hospital
Outside Professor of Samsung Medical Center, Sungkyunkwan University Medical College
A Regular Member of the Korean Society of Plastic and Reconstructive Surgeons (KSPRS)
A Regular Member of the Korean Society for Aesthetic Plastic Surgery (KSAPS)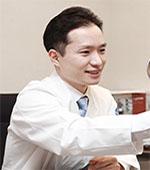 Dr. Jo, Yong-Woo
Graduated from SNU Medical College and Medical Graduate School
Medical Specialist in Plastic Surgery Dept., Samsung Medical Center
MD from Sungkyunkwan University Medical College
Outside Professor of Samsung Seoul Medical Center, Sungkyunkwan University Medical College
Director of Seoul Cosmetic Clinic Plastic Surgery
A Regular Member of the Korean Society of Plastic and Reconstructive Surgeons (KSPRS)
A Regular Member of the Korean Society for Aesthetic Plastic Surgery (KSAPS)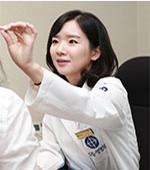 Dr. Cho, Hye-in
Graduated from Seoul National University MD from Seoul National University
MD from Seoul National University
A Regular Member of the Korean Society of Plastic and Reconstructive Surgeons (KSPRS)
A Regular Member of the Korean Society Aesthetic Plastic Surgery (KSAPS)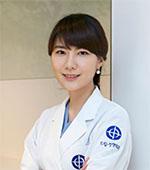 Dr. YOO, Anna
Graduated from Seoul National University
MD from Seoul National University
A Regular Member of the Korean Society of Plastic and Reconstructive Surgeons (KSPRS)
A Regular Member of the Korean Society for Aesthetic Plastic Surgery (KSAPS)
Thigh Liposuction Before and After
Forehead Lift Before and After

Forehead Fat graft Before and After

Forehead Fat graft Before and After