Most Valuable Plastic Surgery (MVP Plastic surgery)
MVP Cosmetic Surgery Clinic, highly acclaimed for aesthetic surgery, is specialized in cleft lip and palate and other reoperation. MVP guarantees highest customer satisfaction based on extensive clinical experience and know-how accumulated last 11 years.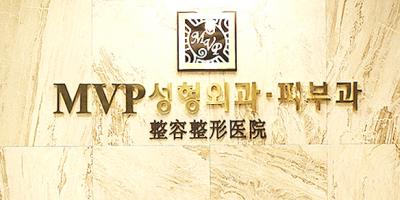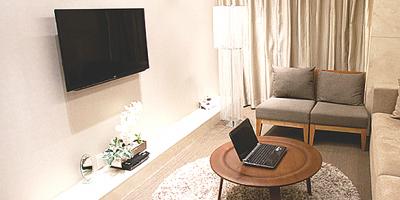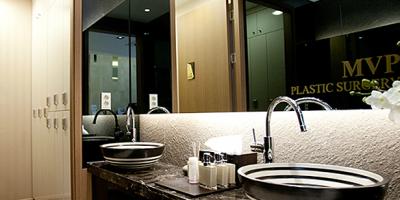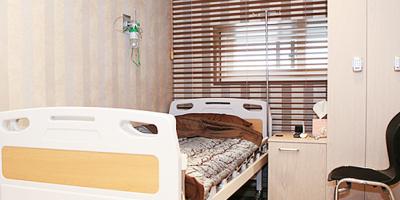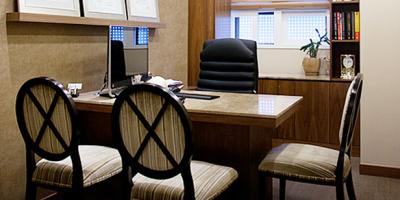 Office
Hour
| MON | TUE | WED | THU | FRI | SAT | SUN |
| --- | --- | --- | --- | --- | --- | --- |
| 10:00 ~ 19:00 | 10:00 ~ 19:00 | 10:00 ~ 19:00 | 10:00 ~ 19:00 | 10:00 ~ 20:00 | 10:00 ~ 17:00 | |
Cleft Lip and Palate

MVP Cleft Lip and Palate Clinic
• Functionality : MVP is focused on perfecting functional problem of cleft lip and palate patients. MVP can treat deviated nasal septum and crooked nose without additional treatment at otorhinolaryngology.
• Symmetry : Initial purpose of revisional 2nd surgery is to recover the symmetry. MVP delivers high quality procedures based on our extensive know-how.
• Beauty : MVP has been performing rhinoplasty for over 10 years to provide patients with the most natural look. Many cleft lip and palate patients visit MVP for this reason.
Advantages of Cleft Lip and Palate Surgery
Nose
• Strive for natural beauty instead of artificial look
• Strive for safe surgical method
• Customer-oriented value
Lip & Philtrum
• Restore natural look
Minimizing Scars
• Provide effective treatment accompanying dermatological treatment 
Rhinoplasty, Revision Rhinoplasty

MVP's Complete Rhinoplasty System
- Specialized rhinoplasty & revision rhinplasty system based on extensive clinical experience and know-how makes MVP as the one of the leading clinic in Korea.
"Revision Rhinoplasty not only involves surgical correction but also treats wounded heart."
No words can express the emotional distress that patients have to go through if aesthetic surgery fails. It is necessary for professional and experienced surgeons to perform revision surgery who can pay attention to the smallest detail. 1 out of 3 cases at MVP is revision plastic surgery, which means the MVP is recognized as the specialist for revision surgery.
Important :
Revision Rhinoplasty can only be performed 6 months after the initial operation. Since it takes a certain period of time for cellular structure to be stabilized after the surgery, reoperation performed too early may cause worse result. 
Non-Incision Blepharoplasty, Revisional 2nd Blepharoplasty

Simple Procedure | Reasonable Price | Fast Recovery
01. Why prefer MVP's Non-Incision Blepharoplasty?
• Safe non-incision method delivers desired effect at an affordable price.
• Single knot non-incision blepharoplasty solves issues of current method.
• Non-incision blepharoplasty minimizes scarring.
• Sedated blepharoplasty minimizes unnecessary pain and bleeding.
• Non-incision blepharoplasty only takes 20~30 mins w/ minimal downtime.
• Modifications can be made easily after the surgery is done.
• Untying the knots can revert back to the condition before blepharoplasty.
• Fat removal can be done at the same time of blepharoplasty.
• Most of eye shape corrections can be done with non-incision blepharoplasty.
02. Non-Incision Blepharoplasty is recommended for people;
• who wish to get blepharoplasty at affordable cost.
• who wish to have natural looking eyelid after blepharoplasty.
• who are afraid of surgical procedures and possible adverse effects.
• who want short downtime and fast procedure.
• who want a revisional blepharoplasty.
• who wish to remove eyelid fat while getting their blepharoplasty.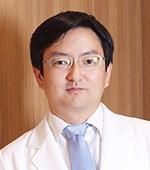 Dr. Hyun, Kyung-Bae
• Director of MVP Cosmetic Surgery
• Doctor of Ribbon Cosmetic Surgery
• Chief of Cosmetic Surgery Dept., Inje Korea Hospital 
• Adjunct Professor, Cosmetic Surgery Dept., College of Medicine, Yonsei Univeristy 
• Member, the Korean Society of Plastic and Reconstructive Surgeons
• Member, the Korean Society for Aesthetic Plastic Surgery
• Official Member, the Korean Association of Plastic Surgeon
• Member, International Society for Aesthetic Plastic Surgery
• Member, Korean Cleft Palate-Craniofacial Association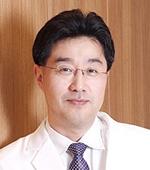 Dr. Choi, Woo-Shik
• Director of MVP Cosmetic Surgery
• Director of CM Cosmetic Surgery
• Director of Woo-Shik Choi Cosmetic Surgery
• Adjunct Professor, Cosmetic Surgery Dept., Seoul Catholic University
• Member, the Korean Society of Plastic and Reconstructive Surgeons
• Member, the Korean Society for Aesthetic Plastic Surgery
• Member, International Society for Aesthetic Plastic Surgery
• Member, Korean Cleft Palate-Craniofacial Association
• Member, European Society of Aesthetic Surgery
• Member, Asia-Pacific Association of Cleft Lip and Palate 
Hooked Nose Correction Rhinoplasty (1)

Hooked Nose Correction Rhinoplasty (2)

Hooked Nose Correction Rhinoplasty (3)