FLORA Aesthetic Clinic
FLORA Aesthetic Clinic is specialized in Revisional Rhinoplasty using autologous tissue and Precision Mammoplasty using endoscopy.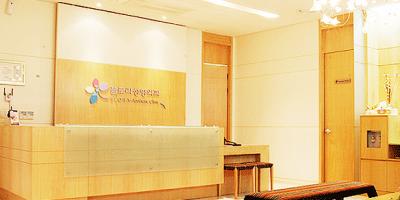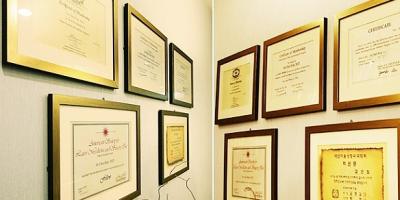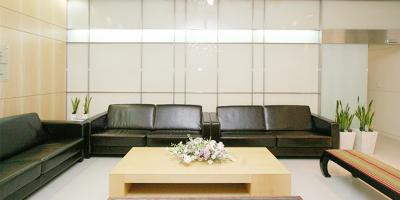 Office
Hour
Sunday appointment is available upon prior arrangement. (No lunch break Monday through Saturday.)
| MON | TUE | WED | THU | FRI | SAT | SUN |
| --- | --- | --- | --- | --- | --- | --- |
| 10:00 ~ 19:30 | 10:00 ~ 19:30 | 10:00 ~ 19:30 | 10:00 ~ 19:30 | 10:00 ~ 19:30 | 10:00 ~ 17:00 | |
Revisional Plastic Surgery

"Specialized in revisional blepharoplasty & rhinoplasty"
Maintaining anatomical structure during blepharoplasty and rhinoplasty surgery is crucial to achieve the best result. FLORA Aesthetic Clinic is specialized in restoring deformed anatomical structure after the plastic surgery.
Revisional Blepharoplasty
• Eye shape correction by strengthening eye muscles
• Front & Back slits to elongate and enlarge the eye shape
• Revise the size of creases
Revisional Rhinoplasty
• Separate operations on nasal bridge & tip for natural looking result
• Rhinoplasty to change the structure of bone and cartilage using autologous tissue
• Rhinoplasty using septal cartilage instead of ear cartilage 
Laser Maxillofacial Surgery

While general maxillofacial surgery causes severe pain, bleeding and swelling, Laser Maxillofacial Surgery at FLORA Aesthetic Clinic enables fast recovery without much pain and bleeding.
Advantages of Laser Maxillofacial Surgery
• Able to maintain the multi-dimensional structure of the cheekbones while reducing the overall volume
• Square jaw reduction by physically reducing the volume of oversized lower jaw
• V-Line Chin Reduction by shaping blunt chin. 
High-Precision Endoscopic Breast Augmentation

General breast augmentation surgery is hard to secure the visibility of the space where the implant is inserted, which often causes the deformation of breast implant shape. However, high-precision endoscopic breast augmentation surgery provides great visibility of surgical site.
Advantages of High-Precision Endoscopic Breast Augmentation
• Able to create accurate pocket using endoscopy which results in natural shape and feel
• Minimal bleeding allows fast recovery
• Able to preserve nerve system inside the thorax which leads to pain free surgery.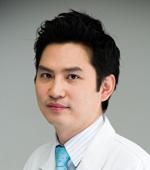 Dr. Dong-Min Shin
• Graduated from School of Medicine, Seoul National University
• Completed Internship & Specialized course for Plastic Surgery, Seoul National University Hospital
• M.D. & Ph.D. of Plastic Surgery, School of Medicine, Seoul National University
• Adjunct Professor, Plastic Surgery Dept., School of Medicine, Seoul National University
• Advisory Doctor, Plastic Surgery Dept., Seoul National University Hospital
• Permanent Member, the Korean Society of Plastic and Reconstructive Surgeons
• Official Member, the Korean Society for Aesthetic Plastic Surgery
• Official Member, International Society for Aesthetic Plastic Surgery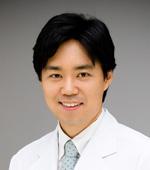 Dr. In-Cheol Kim
• Graduated from School of Medicine, Seoul National University
• Completed Internship & Specialized course for Plastic Surgery, Seoul National University Hospital
• Adjunct Professor, Plastic Surgery Dept., School of Medicine, Seoul National University
• Advisory Doctor, Plastic Surgery Dept., Seoul National University Hospital
• Permanent Member, the Korean Society of Plastic and Reconstructive Surgeons
• Official Member, the Korean Society for Aesthetic Plastic Surgery
• Official Member, International Society for Aesthetic Plastic Surgery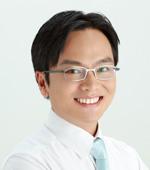 Dr. Myung-Ho Shon
• Graduated from School of Dentistry, Seoul National University
• Completed specialized course for Orthodontics, Dentistry Dept., Seoul National University Hospital
• Ph.D in Orthodontics, Dentistry Dept., Seoul National University Hospital
• Fellow & Clinical Instructor, Orthodontics, Dentistry Dept., Seoul National University Hospital
• Adjunct Professor, Orthodontics, Dentistry Dept., Seoul National University Hospital
• Official Member, Korean Association of Orthodontists
• Director, Korean Research Association of Jaw•Occlusion•Orthodontics
• Member, Korean Society of Orthodontists
• Member, Seoul Orthodontics Forum
• Member, American Association of Orthodontists
• Member, World Federation of Orthodontists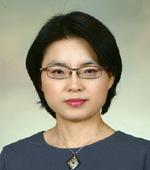 Dr. Jung-Eun Hong
• Graduated from School of Medicine, Seoul National University
• Completed internship & specialized course at Anesthesiology Dept., Seoul National University Hospital
• Full-Time Professor, Anesthesiology Dept., School of Medicine, Jeju University
• Adjunct Professor, Anesthesiology Dept., School of Medicine, Seoul National University
• Official Member, the Korean Pain Society
• Official Member, the Korean Society of Intravenous Sedation
Ptosis & double eyelid surgery

Breast Augmentation Revision

Forehead augmentation
Rhinoplasty

Subocular fat re-position

Double eyelid surgery

Ptosis correction

Protruding jaw

Protruding Jaw