K-Nose : One day Nose Job Special
A lot of times, beautiful, sophisticated impression of a person is associated with the outline of the facial contours from the forehead to the nasal(nose) tip both in men and women. K-Nose : One day Nose Job gives those of who are not happy with their wide, broad, bulbous, flat, thick and low-sitting nose tip a sharpen, more defining look in just 10 short minutes.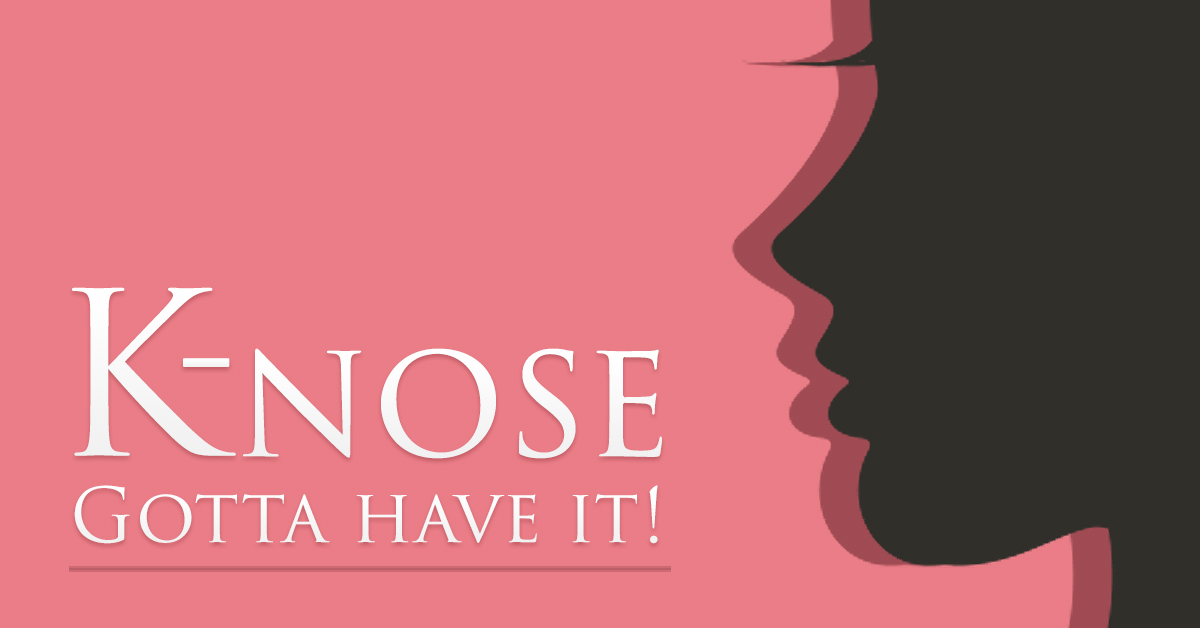 Limited Time & Quantity Remaining!
Over 40 bought in 2 days!
Original Value 2300 USD
Offered Price 1,699 USD
You SAVE 601 USD
Quick, Easy, Long-lasting Solution for Wide, Flat, Broad, Thick, Bulbous, Low-sitting Nose. It ONLY takes 10 minutes to get Kpop star-like nose job done.
Are you fond of K-pop stars? Have you been looking at them just wish you looked someone like them? Or were you never happy with your nose?
Here we have a quick, easy, long-lasting solution for your wide, flat, thick, bulbous nose that can be done in just 10 minutes.
Why is this K-Nose So Awesome? How is it possible in just 10 short minutes? Take a look and get your mind blown!
K-Nose : One day Nose job, more specifically, Non-incision nasal tip-plasty is a procedure using specially-designed thread to reshape, refine, correct the nose(nasal) tip leaving no scars from surgical incision.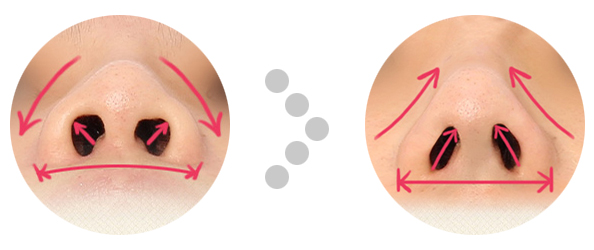 Ideal Candidate for Non-incision Nasal Tip-Plasty (Tip reshaping)
1. Those who have wide, bulbous nose
2. Those who want to chance the nose shape but do not want to take big risk from a surgery
3. Those who are still not happy with their tip shape even after the nose surgery (rhinoplasty)
4. Those who want a natural looking nose without foreign object
5. Those who want to reshape their nasal tip while enhancing the nasal bridge as well.
(That's right. It is really like killing 2 birds with 1 strike!)
Advantages of Non-incision Nasal Tip-Plasty (Tip reshaping)
1. No incision needed, No incision Scar left
2. Almost No swelling or bruising
3. No worry of complication from a foreign object
4. No recovery time needed (Naturally, you'll be able to resume your daily life right away!)
5. Easily reversed in case patient's not happy with the result

Process
1. Thorough consultation with a doctoc before the procedure
2. Personalized design of nose for each patient
3. Non-incisional Nose Tip plasty through micro hole (A neelde-sized hole)
4. Final fixation of a tip
Required duration of stay in Korea: 1 Day
Total Price: 1,699 USD
Reservation deposit 100 USD - Book Now! (Only l

imited time & quantity remaining)
" Ask us now cause it's absolutely FREE! "
Click here to contact KMH or call us at +82-2-519-8021

Who's my Doctor?
Dr. Yoon, In-mo, a board certified plastic surgeon and the president of UNIMEDI Plastic surgery is a patentee of a specially designed thread for non-incisional nose tip plasty. He's been focusing on performing minimally invasive surgery and medical procedure that improves patients' esthetical appreance especially their nose. He promises his patients NOT to recommend more than what they came for and what he can absolutely sure of. Are you thinking of having your nose done? Have you been considering your nose job but just not confident enough to go for the surgery?
This is the place to go to. Buy now and we'll get you a better deal.
One Day Nose Job : Non-Incisional Tip Plasty Before & After Photos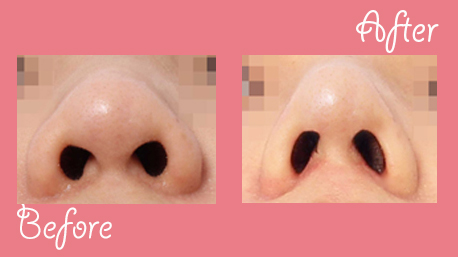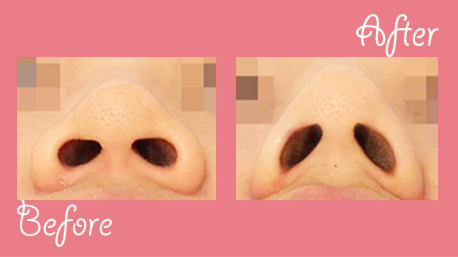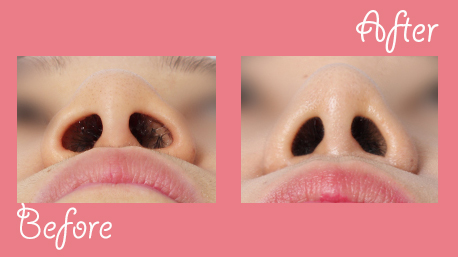 Why is KMH SO Awesome?
We're affiliated with 200+ clinics & hospitals in Korea and We've been doing this for almost 10 years now. More than 14,400 international patients have chosen us for their medical trip to Korea since 2011.
When that many people have chosen us, there should be some good reasons. We believe in recommending ONLY excellent ones for our customers and patients because only that makes it possible for us to go on and move forward with the confidence and pride in ourselves. Still Not sure? Call us, let us know. We'll be at the ready for any questions you have about your medical trip to Korea. +82-2-519-8021 / hello@kmhglobal.com
*Please note that although above content includes general information about tip plasty, it might not be applied to each individual's specific case. For more detailed medical advice from a doctor, please contact us at +82-2-519-8021 or hello@kmhglobal.com