Hi, I am Jane from Korea Medical Hub. Today, I am posting up a sensational and power-effective dermal injection to make our damaged skin cells repaired for 2~4 weeks. It is called 'REJURAN HEALER', which sounds similar to Filler but it is completely different from the hyaluronic fillers. It was already found that HEALER's mechanism repairs damaged dermis healthier. This is why Korean women in their 30's~50's are so up for this REJURAN HEALR. However not every clinic deals with this magical healing injection in Korea as the price is sill expensive than simple fillers or Mulkang injection(Hyaluronic acid injection).
HOW 'REJURAN HEALER' WORKS
REJURAN HEALEAR delievers nucleotides, which serve as the monomers, or subunits, of nucleic acids like DNA and RNA. This action mechanism worked for human dermis and proved that it repairrs damaged dermi cells and keeps them healthier. In 3~5 days from the initial injection, you will feel more silky texture from your facial skin and then witness enhanced turgidity after 2~4 weeks.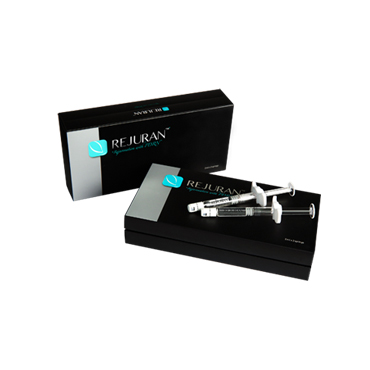 BENEFITS OF 'REJURAN HEALER '
Safe and simple injection
Protecting wrinkles
Skin lifting effect
Skin brightening
Improving elasticity, turgidity and tonicity of skin

Repair

ing damaged dermal cells
High physical compatiability of Polynucleotide extracted from salmon

TRIPLE EFFECT WITH REJURAN HEALRE, SKIN BOTOX, & HYALURONIC ACID INJ.
Korea Medical Hub has the only right to offer this special skin healing package to our customers.
Not only the REJURAN HEALER but two other injections will be provided for women who would like to see a prompt reaction with the quick procedures ever.
REJURAN HEALER: fundamentally

repair

ing damged dermis cells
SKIN BOTOX: removing even tiny wrinkles
HYALURONIC ACID: keeping dermis moisturized for longer time.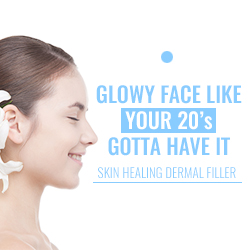 SKIN HEALING INJECTION PACKAGE
REJURAN HEALER
SKIN BOTOX
HYALURONIC ACID
All three dermal injections for full face cost 1,820SGD/ 1,360 USD/ 1,500,000KRW
Your Beauty Travel Guide, Jane Jang, +82-2-519-8021 Whatsapp, LINE, Kakaotalk available