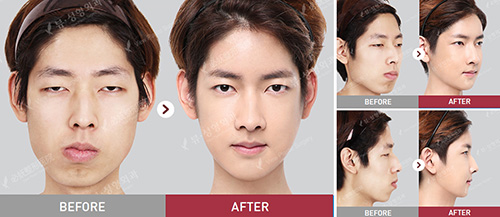 The Nano bimaxillary osteotomy™ of View Plastic Surgery Clinic upgrades the professional expertise of bimaxillary surgery through rich experience and long term research by medical specialists, and is the 4th generation bimaxillary surgery which improves technologies and maximizes the aesthetic effects with unique technique and enhanced safety.
Through accurate planning, a delicate facial surgery can be performed safely without even the slightest error in bone rotation and movement. The result is a beautiful set of teeth and natural facial expression.
Bimaxillary osteotomy depends on the accurate planning and precise surgery without even a small error because it changes the entire facial skeleton by moving the upper and lower jaws. The precise surgery based on accurate planning with no error makes a natural look without the look a toothless person. From the functional aspect, dental occlusion can be accurately balanced with no stress on the jaw joints.
View Plastic Surgery Clinic's 'Nano bimaxillary osteotomy™' applies the occlusal plane rotation to form a slimmer facial line and natural look with beautiful dentition. In addition, the clinic selects either the Sagittal Split Ramus Osteotomy (SSRO) or Intraori Vertical Ramus Osteotomy (IVRO) for the mandible (lower jaw) surgery depending on the patient's symptoms