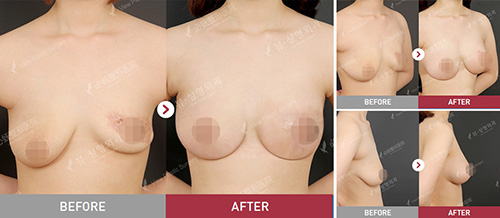 One-stop treatment system from diagnosis, breast augmentation to reoperation and reconstructive surgery by Korean breast implants experts & specialists.
Patients can receive breast surgery as well as reconstructive surgery under the cooperation between Korean breast implants specialist medical staff members in the cosmetic surgery department and general surgery department (breast diagnosis) with a lot of understanding on breast reconstruction and know-how for breast surgery.
The clinic owns equipment for breast screening which enables diagnosis before and after the surgery as well as surgery equipment for immediate tumor removal in case a tumor is found.
Breast screening and treatment before and after surgery with the latest breast ultrasound and mammotome devices like university hospitals
VIEW has Philips HD15 ultrasound device which diagnoses the condition of the breast implants before and after the surgery as well as mammotome (EnCor) device used in university hospitals to enable surgery with minimal incision and no pain from biopsy to removal of lesions