V Plastic Surgery Group
V Plastic Surgery Group offers price conscious procedures to high-end procedures for all aspect of plastic surgery with the state-of-art equipment and facility. As a leading medical practitioner of Korea Medical Tour, V Plastic Surgery Group operates overseas offices for medical consultation in Thailand and Vietnam, and new office in China is scheduled to open.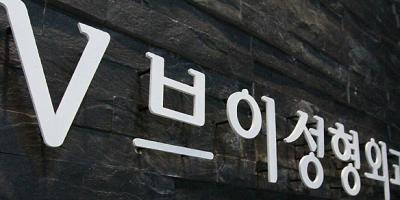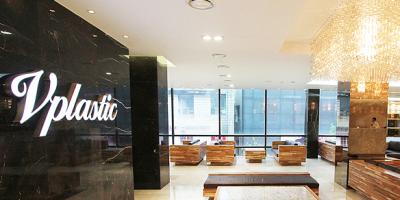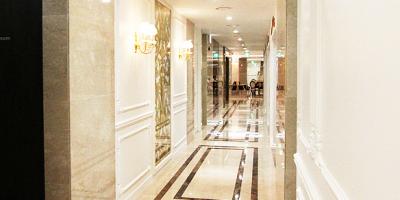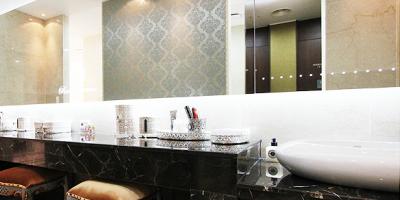 Office
Hour
We are closed on Sundays and national holidays. (No lunch break Monday through Saturday)
| MON | TUE | WED | THU | FRI | SAT | SUN |
| --- | --- | --- | --- | --- | --- | --- |
| 09:30 ~ 19:00 | 09:30 ~ 21:00 | 9:30 ~ 19:00 | 09:30 ~ 19:00 | 09:30 ~ 21:00 | 09:30 ~ 17:00 | |
Korean Celebrity Total Face-Line Surgery

Due to current Hallyu (Korean Entertainment) craze, appearance of Korean celebrities has become an aesthetic standard within Asian continent including China, Thailand and Japan, which affected the increase of the number of patients who wish to get their cosmetic surgery in Korea. V Plastic Surgery Group has established a brand new concept of medical tourism focused on [V-Line 3-Dimensional Plastic Surgery | Korea Celebrity Total Face-Line Surgery] in order to bring out a brand new look for international patients who admire the beauty of Korean celebrities.
Faces of Asians tend to look much wider than those of Caucasians even if the actual measurement says otherwise. Such an optical illusion is mainly due to the flatness of mid-face area (forehead, frontal cheekbone, side profile of nose, nasolabial angle, and chin), which makes one's mouth to look protruded and face to look larger than it really is. Elements that makes one's face beautiful is not just eyes, a nose and lips, but also the 3-dimentional angles and ratio of mid-face area; forehead, frontal cheekbone, side profile of a nose, nasolabial angle, and the line of a chin. In order to create 3-dimentional mid-face and sophisticated side profile like Caucasians' facial feature, V Plastic Surgery Group is focused on total makeover plastic surgery procedures - fat-grafting on the forehead and frontal cheekbone; height enhancement and angle adjustment using nasal and chin implant.
Orthognathic Surgery (Safe maxillofacial surgery, 3D mandible & malar reduction)

Advantages of Orthognathic Surgery at V Plastic Surgery
• Strategic surgical planning utilizing the cooperation system of a team of medical specialists.
• Fast and accurate operation with the cooperation of surgeons specialized in oral & maxillofacial surgery.
• Accurate analysis and diagnosis using the lastest 3D digital CT for cranial facial surgery including 2-jaw surgery, mandible & malar bone reduction surgery
• Over 2000 m² of large scale facility, customer oriented amenities, and comfortable recovery room provide full-scale convenience for all patients.
Maxillofacial Surgery - What is different at V Plastic Surgery?
Maxillofacial Surgery also referred as two-jaw surgery is the surgery to correct the position of upper & lower jaws. Maxillofacial surgery can resolve a wide spectrum of diseases, injuries and defects in the head, neck, jaws including malocclusion due to positioning problems of the jaw.
V Plastic Surgery performs V-line mandible reduction, malar reduction, and osteotomy on square jaw and chin along with maxillofacial surgery to achieve best result functionally and aesthetically through cooperative analysis and diagnosis of plastic surgeons and oral & maxillofacial surgeons.
Slim Calf Reduction using Smith & Nephew 20S, USA

Slim Calf Reduction using Smith & Nephew 20S, USA
Non-incision calf nerve block procedure is a high-tech procedure that safely blocks off motor nerve of inner main branch of gastrocnemius muscle - the outermost rear calf muscle - with delicate radiofrequency heat using ELECTORTHEMAL 20S. The procedure is nearly painless and leaves no edema after the procedure since it does not burn off the muscles. In general, a lump on a calf refers to over developed gastrocnemius muscle. Hypertrophied gastrocnemius muscle causes unsightly buldge and swelling of the legs due to moisture content inside the muscle. Nerve block procedure evenly reduces the volume of the overall calf muscle, providing in natural looking result. V Plastic Surgery performs non-incision dual nerve block using 20S manufactured by Smith & Nephew, USA for immediate result and short downtime with less chance of recurrence.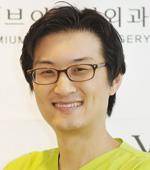 Dr. Choi, Won-Seok
• Director of V Plastic Surgery Group & Specialist in Plastic Surgery
• Official Member, the Korean Society of Plastic and Reconstructive Surgeons
• Official Member, the Korean Society for Aesthetic Plastic Surgery
• Official Member, Korean Cleft Palate-Craniofacial Association
• Official Member, the Korean Association of Plastic Surgeon
• Member of Orthognathic Surgery Research, the Korean Society of Plastic and Reconstructive Surgeons
• Member of Rhinoplasty Research, the Korean Society of Plastic and Reconstructive Surgeons
• Advisory Doctor of Plastic Surgery, Catholic University of Daegu
• Designated as Advisory Doctor of Filler Master by Restylane Sweden
• Member, the Korean Association of Plastic Surgery Tourism
• Director of Rhinoplasty Center & Orthognathic Surgery Center, V Plastic Surgery Group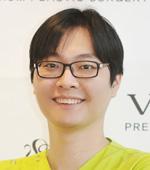 Dr. jung, Jae-Min
• Doctor of V Plastic Surgery Group & Specialist in Plastic Surgery
• Official Member, the Korean Society of Plastic and Reconstructive Surgeons
• Official Member, the Korean Society for Aesthetic Plastic Surgery
• Official Member, Korean Society of Ophthalmic Plastic & Reconstructive Surgery
• Member of Ophthalmic Plastic Surgery Research, the Korean Society of Plastic and Reconstructive Surgeons
• Member of Lipotransplant Research, the Korean Society of Plastic and Reconstructive Surgeons
• Advisory Doctor of Plastic Surgery, Catholic University of Daegu
• Director of Blepharoplasty Center & Lipotransplant Center, V Plastic Surgery Group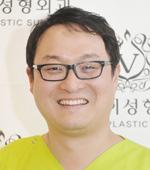 Dr. Yoon, Shin-Hyeok
• Doctor of V Plastic Surgery Group & Specialist in Plastic Surgery
• Official Member, the Korean Society of Plastic and Reconstructive Surgeons
• Official Member, the Korean Society for Aesthetic Plastic Surgery
• Official Member, Korean Society of Ophthalmic Plastic & Reconstructive Surgery
• Member of Ophthalmic Plastic Surgery Research, the Korean Society of Plastic and Reconstructive Surgeons
• Member of Lipotransplant Research, the Korean Society of Plastic and Reconstructive Surgeons
• Advisory Doctor of Plastic Surgery, Catholic University of Daegu
• Director of Blepharoplasty Center & Lipotransplant Center, V Plastic Surgery Group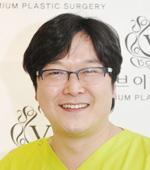 Dr. Seo, Hyun-Min
• Doctor of V Plastic Surgery Group
• Official Member, Korean Academy of Cosmetic Surgery
• Official Member, Korean Society of Aesthetic Surgery
• Official Member, Korean Society for Laser Medicine and Surgery
• Official Member, the Korean Society for Aesthetics and Cosmetics
• Official Member, the Korean Association of Aesthetic and the Well-Being
• Official Member, Korean Academy of Aesthetic Medicine
• Official Member, Korean Academy of Obesity Treatment
• Official Member, Korean Research Association of Obesity Treatment
• Official Member, Korean Primary Care Society
• Director of Skincare Center, V Plastic Surgery Group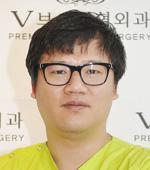 Dr. Lee, Sung-Kyun
 Doctor of V Plastic Surgery Group
• Official Member, Korean Academy of Cosmetic Surgery
• Official Member, Korean Society of Aesthetic Surgery
• Official Member, Korean Society for Laser Medicine and Surgery
• Official Member, the Korean Society for Aesthetics and Cosmetics
• Official Member, the Korean Association of Aesthetic and the Well-Being
• Official Member, Korean Academy of Aesthetic Medicine
• Official Member, Korean Academy of Obesity Treatment
• Official Member, Korean Research Association of Obesity Treatment
• Official Member, Korean Primary Care Society
• Director of Skincare Center, V Plastic Surgery Group