UP2C Plastic Surgery Clinic
UP2C Plastic Surgery has been studied the best effective surgery and established the innovative technique, 'AQUA filling filler' and others, which boost the customer satisfaction. Also, every surgery is performed by plastic surgeons. UP2C Plastic Surgery has been equipped with the emergency facility to prevent any urgent medical case. We run separated a medical consulting center from an operation center in order to make the OR thoroughly clean. Plus, the most up-to-date convenient facility helps our patients get recovered from the surgeries.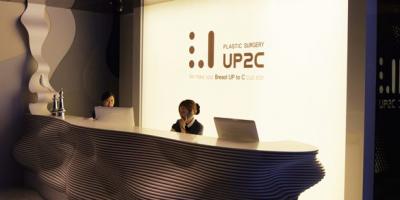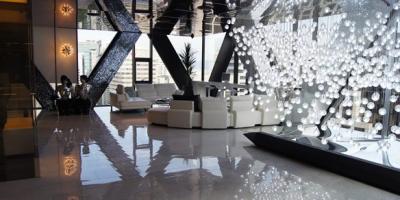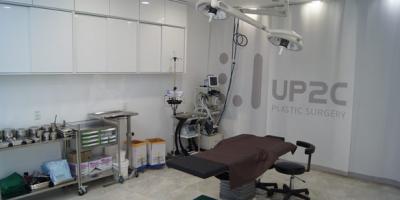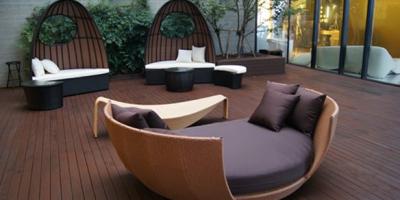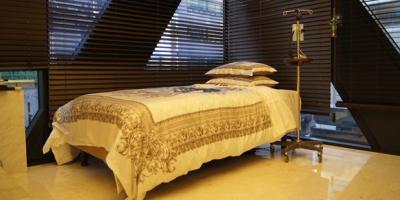 Office
Hour
We are open until 9pm on Fridays.
| MON | TUE | WED | THU | FRI | SAT | SUN |
| --- | --- | --- | --- | --- | --- | --- |
| 10:00 ~ 19:00 | 10:00 ~ 19:00 | 10:00 ~ 19:00 | 10:00 ~ 19:00 | 10:00 ~ 21:00 | 10:00 ~ 16:00 | |
AQUA Filler for Breast Augmentation

'AQUA Filling Filler' lasts 4 times longer than the general filler products and is known that it can last for 8 years. It is safer than breast implants surgery to have AQUA Filling Filler injected as it does not require general anesthesia. Customers are able to last 2 cups bigger breasts for a long time. Also, it features non-migration, naturalism, and volume. If the AQUA Filling Filler is to be removed, it can be safely removed by using normal saline solution because it is water-soluble.
AQUA Filling Filler gives you short operation time, accuracy, and refined results, which prevent post-op bleeding, pain, or side effects. If you feel afraid to have implants' texture or shape, AQUA Filling Filler will be the better alternative due to the following advantages.
Natural texture and shape
98% of normal saline ingredients
30 minutes of procedure
Rarely swelling
Fast recovery to daily activities
Injection to specific site the breasts
Cost effective
Unlimited sessions of filler injection
High satisfaction
AQUA Filling Filler for Face

UP2C Plastic Surgery uses 'AQUA Filling Filler' to make the face more attractive by smoothing facial wrinkles, giving volume and height. This products is strongly effective on smoothing wrinkles, voluming forehead, facial contouring, and filling depressed sites. It contains 98% of water which rarely results in adverse reaction or inflammation response. Also, AQUA Filling Filler does not require open surgery nor the long operation time. Local anesthesia is enough to make your face more beautiful and satisfactory.
Advantages of AQUA Filling Filler for Face
No scars or trauma
Lasts 3 years for facial filler injection
Lasts far longer than the others
Natural and young looking face
Local Anesthesia
No open surgery
10~20 minutes
Fast recovery to daily activities
Cost effective
High satisfaction
AQUA Filling Filler for Body Contouring
'AQUA Filling Filler' used by UP2C Plastic Surgery give customers a high satisfaction on hip augmentation. It increases right sized-volume and shape, which enhances the feminine characters. An increasing number of Korean women prefer AQUA Filling Filler to tighten the saggy hip, maintain the hip line and give you the better look. This simple and timesaving procedure has outstanding advantages.
Advantages of AQUA Filling Filler for Body
Rare adverse effects
No scars or trauma
Natural texture and shape
98% of normal saline ingredients
Lasts 5~8 years for body
Local Anesthesia
No open surgery
Fast recovery to daily activities (2~3days)
Cost effective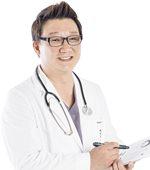 dr. SHIn, Jun-Ho
M.D. Plastic Surgery
Member of The Korean/Japanese Society of Plastic and Reconstructive Surgeons
President of Asian Association of Breast Reconstruction
Member of The Korean/Japanese Society for Aesthetic Plastic Surgery
Member of The Oriental Society of Aesthetic Plastic Surgery
Member of The Asia Pacific Society of Aesthetic Plastic Surgery
Member of The International confederation for Plastic,
Reconstructive and Aesthetic Surgery ( IPRAS )
Professor of Plastic Surgery Department in Kurume University, Japanese
The honorary doctor of national team of Korea Baseball Championship
Former, Representative Director of IN&OUT CLINIC GROUP
Present, Representative Director of UP2C Plastic Surgery Clinic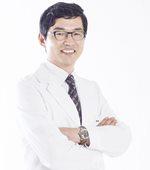 DR.YANG, Si-Gang
Present, Representative Director of UP2C Plastic Surgery Clinic
A specialist in plastic surgery
Received a Secretarial Citation of Health and Human Services보건복지부 장관 표창
Received a Medical Science Masters Degree in Hanyang University Hospital
Section Chief of Plastic Surgery in Eulgi Hospital
Professor of Plastic Surgery in Eulgi Medical School
Former, President of Yang Si Gang Plastic Surgery Clinic
Lifetime membership of The Korean Society of Plastic and Reconstructive Surgeons
Member of The Korean Society for Aesthetic Plastic Surgery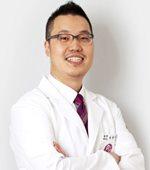 DR. SUH, Jeong-Seok
Present, Representative Director of UP2C Plastic Surgery Clinic
Member of The Korean Society of Plastic and Reconstructive Surgeons
Member of The Korean Society for Aesthetic Plastic Surgery
Member of The Korean Cleft Palate-Craniofacial Association
Member of The Korean Society for Imaging Science and Technology
Member of The Korean Society for Surgery of the Hand
Member of The International confederation for Plastic Reconstructive and Aesthetic Surgery ( IPRAS )
Member of The Japanese Society of Plastic and Reconstructive Surgeons
Former, Section Chief of Plastic Surgery in Sangju St. Mary's Hospital
Former, Clinical instructor of Plastic Surgery Divistion in Seoul National University Hospital
Former, Director of Pop Plastic Surgery Clinic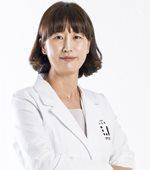 DR. LEE, Sung-Ae
Present Section Chief of Anesthesiology department in UP2C Plastic Surgery Clinic
Anesthesiologist
Member of The Korean Society of Anesthesiologists
Member of The Korean Pain Society
Member of The Korean Society for Intravenous Anesthesia
Member of Korean Society of Cardiothoracic and Vascular Anesthesiologists
Former, Section Chief of Anesthesiology department in Jechon Seoul Hospital
Former, Section Chief of Anesthesiology department in Wonjin Plastic Surgery
Aqua Filling Filler for Breast (2)

Aqua Filling Filler for Breast (1)