UC Gangnam Dental Clinic
UC Gangnam dental clinic provide high quality techniques of medical treatment with state of the art facility and our best team. Every single patient who seeks dental treatment is personally treated by specialized Dentist. We promise you to offer comfortable, safe dental treatment of the highest standard from your first visit to your after care. Every year, we are chosen by foreign patients from all over the world, to experience our highly -skilled treatment, and our courteous, sincere, international team services.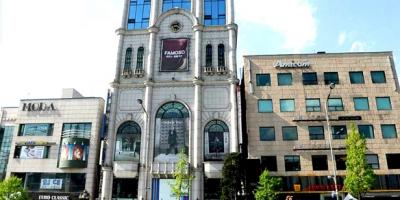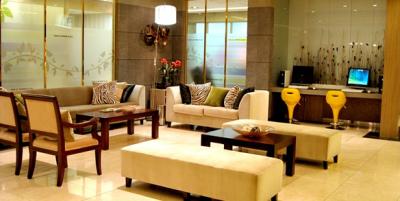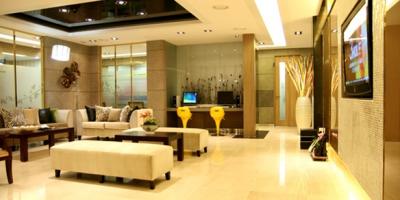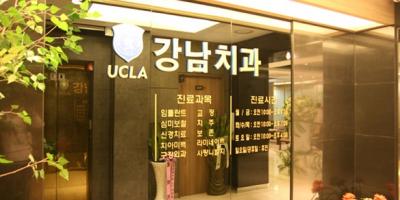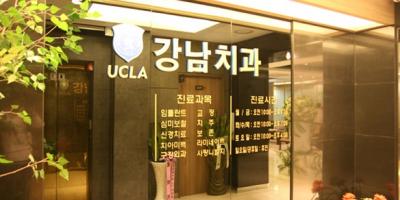 Office
Hour
Mon-Fri 10:00-20:00/ Sat 09:30-14:30/ Lunch 13:00-14:00/ Sunday& Holidays Closed
| MON | TUE | WED | THU | FRI | SAT | SUN |
| --- | --- | --- | --- | --- | --- | --- |
| 10:00 ~ 19:00 | 10:00 ~ 19:00 | 10:00 ~ 19:00 | 10:00 ~ 19:00 | 10:00 ~ 19:00 | 10:00 ~ 16:00 | |
Dental Implants

An implant is a device manufactured to replace a missing part. The dental implant material, the most compatible with our human body, is an artificial tooth root that is submerged into the jaw bone, placed in the bone of the upper or lower jaw and functions as an anchor for the replacement tooth where teeth are missing. The purpose of the dental implant treatment is to restore all necessary functions of the teeth, esthetic effect and to improve speech, oral health when you suffer from tooth loss.
Advantages of Dental Implants:
-The adjacent teeth are not damaged or cut in any way. It helps to prevent bone loss and with good care, many implants last for a much longer time.
-They become part of you. Implants eliminate the discomfort of removable dentures.
-Function like natural teeth that allow comfortable biting and chewing.
-Dental implants will preserve bone and significantly reduce bone resorption and deterioration. 
-Dental implants improve your self-esteem and self-confidence: give back your smile and help you feel better about yourself.
-It is much easier to care for an implant supported crown, which can be cleaned like a natural tooth and it is easily removable when repair or replacement is needed. 
Cosmetic Dentistry Lumineers

Lumineers have a concept of artificial finger nail, similar meaning to "bonding ultra-thin veneer". It is treatment that custom-shaped and colored veneer are placed over the surface of the teeth to allow either discolored or imperfection teeth to replicate the natural appearance of enamel. Big advantages of Lumineers are less sensitive to cold. In most cases no topical anesthesia is required due to minimal tooth preparation. Compare to laminate, Lumineers are the most ideal for dental cosmetic adjustment that it is 3 times stronger but much thinner, and highly translucent.
The best candidate for Lumineers
If your teeth are...
- Space and Gaps
- Stained and Discolored Teeth
- Small or Misshapend Teeth
- Crooked Teeth
Orthodontics

Orthodontic treatment includes not only a way of straightening or moving teeth, but also help to look after the long term health of the teeth, gums, and jaw joints, by spreading the biting pressure over all the teeth to improve the appearance of the teeth and how they work. The best time to start orthodontic treatment is just when you begin to consider about getting braces. Currently, 25% of orthodontic patients are adults and it shows the age that does not greatly related success or failure outcome of orthodontic treatments. Patients can get braces at any age. In fact, many more adults are seeking orthodontic treatment for a wide variety of reasons. Orthodontic treatment is a series of processes to move poorly aligned teeth to a desirable position, and regular checkup is required once every 4 to 6 weeks Entire treatment duration often takes between 18 months to 30 months but it can be varied depending on patient's case. The types of orthodontic appliances are fixed appliance and Clear Aligner. The fixed appliances now come in a wide range of types including metal, ceramic, and self-ligating braces.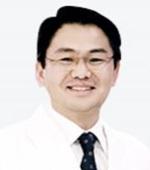 Dr.Jung, Hae-woong
UCLA School of Dentistry Periodontics Preceptorship
Advanced Implantology Preceptor Program
UCLA Advanced Implant Technique and Esthetic Dentistry
WPDI Periodontics Residency Program.
WPDI Implant Periodontics Residency Program.
1990 Membership in Korean Dental Association
1993 Completed 5th Korean Dental Academy Course
1993 Institute of Prosthodontics Art-Removable
1993 Institute of Prosthodontics Art-Fixed
2013 A.0 Full Membership in Dental Implants Conference of U.S.A
2013 AAP- Full Membership in Periodontics Conference of U.S.A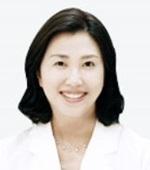 dr. baek, Ji-won
College of Dentistry, Seoul National University
Completed Internship, Residency program, Seoul National University Dental Hospital
Accredited Orthodontist, The Korea Association of Orthodontists.
Korea University Graduate School of Clinical Dentistry.
The Korean Association of Orthodontics
The Korean Dental Society of Anesthesiology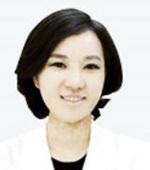 Dr. kim, Yun-hee
Ph.D., Dept. of Prosthodontics, College of Dentistry, Korea University.
Completed Advances in Periodontology course-Harvard School of Dental Medicine
Adjunct professor - College of Dentistry, Korea University.
Accredited Prosthodontist -The Korean Academy of Prosthodontics
Membership- The Korean Academy of Aesthetic Dentistry
Membership- Korean Academy of Oral & Maxillofacial Implantology
Fellow Boston Association of Osseointegration
A.O- Full Membership in Dental Implants Conference of U.S.A
- Specialized in Oral & Maxillofacial Surgery
- Ph.D in Implantalogy, College of Medicine, Korea University
- Served as an adjunct professor, College of Medicine, Korea University
- Served as a full time dentist, Wilshire Park Dental Institute in California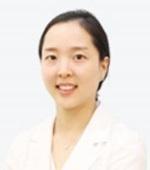 Dr. choi, Yun-hee
College of Dentistry, Yonsei University.
Completed Internship, Residency Program, Yonsei University College of Dentistry
Master's Degree, Dept. of Orthodontics School of Dentistry, Yonsei University
Orthodontics Specialists
Accredited Orthodontist- The Korean Association of Orthodontists
Full membership, The Korean Association of Orthodontics
University of Pennsylvania- The exchange and training
Completed Invisalign course
Full member of Orthodontic Research Institute