TL Plastic Surgery Clinic
TL Plastic Surgery is Yonsei Medical University alumni clinic with the best & the most up-to-date medical knowledge and technology, providing 1:1 customized service to best serve each individual patient. Our goal is to exceed our patients' expectations, rather than to become the best clinic in the country, because our patients mean everything. TL Plastic Surgery consists of 6 specialized medical centers; Facial Contouring, Anti-aging & Lifting, Breast Surgery, Eyes & Nose, Body Contouring, and Anesthesiology to perform the most specialized & the safest plastic surgery.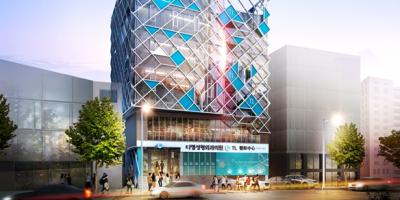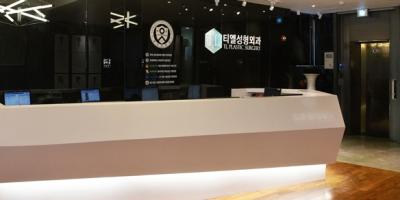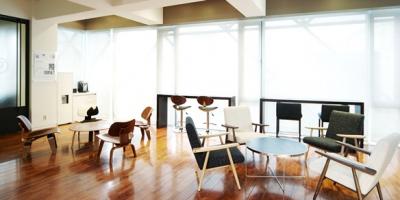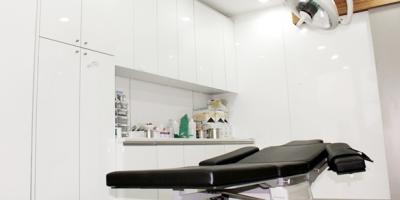 Office
Hour
Please make the appointment at least 1 week in advance to have the consultation with the doctor of your choice.
MON
TUE
WED
THU
FRI
SAT
SUN
09:30 ~ 19:00

09:30

~ 19:00

09:30

~ 19:00

09:30

~ 19:00

09:30

~ 19:00

09:30

~ 16:00
3D Facial Contouring Reduction

Facial Contouring Center expertise in creating the most beautiful face line by the scientific and systematic post operation result prediction through 3D analysis through 3D-CT scan. Director s at Facial Contouring Center complete the most ideal face shape for each individual utilizing his incomparable know-how obtained by years of experiences with operating more than 7,000 face contouring surgeries.
-TL 3D Zygoma Reduction Minimal incision and 2-way rotation system help soften the tough image via customized procedure designed for a slimmer and gentler looking face.
-Complex Zygoma Reduction 3D Zygoma Reduction with interior cheekbone surgery for a narrower and more dimensional face.
-3D Square Jaw Reduction Personalized application to achieve the perfect Vline-skin elasticity, thickness of the fat layer, and muscle content are considered.
-Bodylong Curve Square Jaw Reduction The jaw bone is cut from the posterior mandible to the anterior mandible in a long curve maintaining its natural look.
-3D Zygoma Reduction -Complex Zygoma Reduction -Quick Zygoma Reduction -3D Square Jaw Reduction -Long Curved Square Jaw -V Line Genioplasty -Protruding Mouth Surgery -Receding Chin Correction -Cortial Resection -Chin Implant -Zygoma Implant -Forehead Implant
Breast Surgery/Body Contouring
Breast Surgery: Breast Surgery Center creates the most natural tear-drop shaped breast line through the most precise 3D breast structure analysis and minimal exfoliation. TL is the very first to perform tear drop mammoplasty in Korea and is famous for being the origin of tear drop breast surgery in Korea; With his various experiences in breast augmentation and clean operation environment, safe breast surgery is possible.
-One-day Tear Drop Mammoplasty: TL Tear Drop breast surgery is natural from any angle, soft texture and natural movement, perfect medical technique, and safe & original -Tear-drop Mammoplasty -Breast Reduction -Breast Implant -Tear-drop Mammoplasty - Wonderful Breast Surgery(Breast Enlargement with Implants + Fat Graft ) -Breast Reduction -Breast Implant Revision -Breast Fat Graft -Breast Lift -Breast Reconstruction -Accessory Breast Surgery -Nipple Plastic surgery -Sagging Breast Correction
Body Contouring: Body Contouring Center provides systematic approach to liposuction and follow-up service with techniques with the principle of safety. Minimal incisions of less than 0.5mm, leaving virtually invisible scars at the tailbone, belly button, and hips allowing fast return to daily life. -Thighs -Abdomen -Love Handles -Arms -Back -Mini liposuction -knees
Anti-aging / Eye & Nose

Lifting & Anti-aging: Lifting & Anti-aging Center provides the procedures that are customized to different age groups through the most accurate evaluation, enabling the patients to regain youth while getting rid of the wrinkles and droopiness at the same time.
-Power V Lifting: Power V Lifting works for people with an anatomically small jaw, square jaw, excess fat on the face, double chin, and sagging jaw line. It removes unnecessary fat off the face and knits the soft tissues together so it offers V-Line without cutting the bones.
-Mask V Lifting: Revolutionary thread lifting that is especially effective in restoring elasticity . Mask V uses V-Loc thread; non-skin damaging thread that pulls the face stronger and tighter than the existing threads.
-Heartline Fat Graft: TL Heartline Fat Grafting showed increased survival rate
-Incisional Face Lift: It gives you the most promising and dramatic results, TL incisional face lift improves the sagginess of your skin in the most effective way by removing the unnecessary wrinkly skin.
-Incisional Face Lift, Mini Face Lift, Mask V Lift, Power V Lift, Mesh Lift, Ultra V Lift, Endotine, Accusculpt (Double Chin), Buccal Fat Removal, Heartline Fat Graft, 3D Dark Circle Removal, Laser Lifting, Botox, Filler, Cocktail Shot, Hydrolifting
Eyes & Nose: Eye & Nose Center undoubtedly creates the most gorgeous eyes and nose at a reasonable price. TL concentrates on creating the stunning eyes and nose that harmonize other parts of the face through 1:1 personalized consultation and systematic and effective surgery. TL's combination eye & rhinoplasty offers the overall balance of the face to achieve the most desirable image. TL is the place to be for the revision eyeplasty & rhinoplasty for the unsatisfactory previous surgeries..
-Double Eyelid Surgery, Revisional Eyelid Surgery, Ptosis Correction, Lower Blepheroptosis, Upper Blepheroptosis, Subocular Brow Lift
-Revision Rhinoplasty, Nasal Tip Reshaping, Hooked Nose Reshaping, Deviated Nose Correction, Short Nose Correction, Long(Arrowed) Nose -Alar Reduction, Hump nose -Revision Rhinoplasty, S-Line Rhinoplasty, Dorsum Augmentation, Lateral Oesteotomy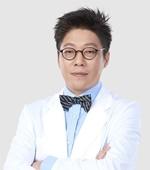 Dr. Kim, Jee-myung
Graduate, Medical School
Yonsei University -Board certified plastic surgeon
Yonsei Severance Hospital -Out patient professor
Former Director, The Style Plastic Surgery
Member, Korean Society of Plastic and Reconstructive Surgery
Member, Korean Society for Aesthetic Plastic Surgery
Member, Japanese Society of Aesthetic Plastic Surgery
Member, Korean Cleft Palate – Craniofacial Association
Member, Korean Society for Surgery of the Hand
2008, Presented, 'Plastic & Reconstructive surgery'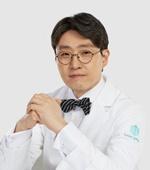 Dr. Yim, joong-hyuk
Graduate, Medical School, Yonsei University
M.D., Yonsei graduate school
Board certified plastic surgeon, Gangnam Severance Hospital
Lecturer of anatomy, Medical School, Yonsei University
Board certified plastic surgeon, Medical School, Inha University
Former Chief, Seran Hospital
Former Director, 知&美 Plastic Surgery
Member, Korean Society of Plastic and Reconstructive Surgery
Member, Korean Society for Aesthetic Plastic Surgery
Member, Korean Cleft Palate – Craniofacial Association
Member, Korean Society of Mammoplasty 
- Specialized in Oral & Maxillofacial Surgery
- Ph.D in Implantalogy, College of Medicine, Korea University
- Served as an adjunct professor, College of Medicine, Korea University
- Served as a full time dentist, Wilshire Park Dental Institute in California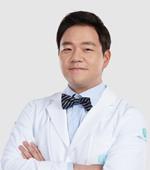 Dr. Choi, Se-woon
Board certified plastic surgeon
Graduate, Medical School, Kyungpook National University
Completed Graduate School of Medical, Kyungpook National University
Yonsei Severance Hospital MD Course
Completed Fatima Hospital Fatima
Former Chief, GMC Plastic Surgery
Member, Korean Society of Plastic and Reconstructive Surgery
Member, Korean Society for Aesthetic Plastic Surgery
Member, Korean Council for Opening Plastic Surgery
Member, Korean Academy of Maxillofacial Plastic and Reconstructive surgery
Member, International Society of Aesthetic Plastic Surgery
- Specialized in Oral & Maxillofacial Surgery
- Ph.D in Implantalogy, College of Medicine, Korea University
- Served as an adjunct professor, College of Medicine, Korea University
- Served as a full time dentist, Wilshire Park Dental Institute in California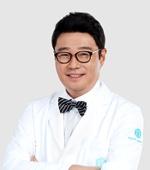 Dr. Jeong, Yeon-ho
Graduate, Medical School, Yonsei University
Worked as a resident doctor at Youngdong Severance Yonsei Hospital
Completed Training in Facial Plastic Surgery at Camden Surgery Center in Beverly Hills 
Completed the specialized course of follicular unit transplantation at New Hair Institute in USA 
Former Director of J&K Plastic Surgery 
Member, Korean Society for Aesthetic Plastic Surgery 
Member, Korean Cleft Palate – Craniofacial Association 
Member, Korean Liposculpture Association 
Member, Korean Medical-Laser Association 
Member, Korean Association of Medical Law 
Member, Japanese Society of Aesthetic Plastic Surgery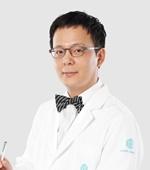 Dr. Jeong, Wung-ki
Graduate, Medical School, Yonsei University
Board certified plastic surgeon, Yonsei Severance Hospital
Out patient professor, Plastic Surgery, Yonsei Severance Hospital
Former Director, The Style Plastic Surgery
Member, Korean Society of Plastic and Reconstructive Surgery
Member, Korean Society for Aesthetic Plastic Surgery
Member of international Board of Cosmetic Surgery
Member, Korean Society for Microsurgery
Member, Korean Cleft Palate – Craniofacial Associa tion
Member, Korean Medicine for Laser Medicine and Surgery
Member, Korean Burn Society