SOHYANG LAPORIS
The biggest size plastic surgery clinic in northern seoul, convenient traffic route, one-stop system that allows patients to receive all kinds of treatments, reasonable cost, safe treatment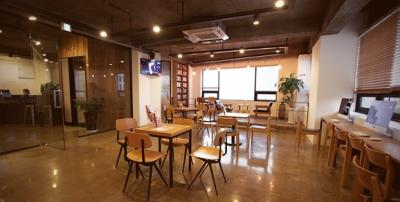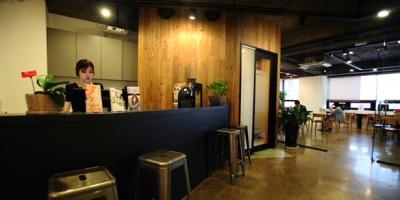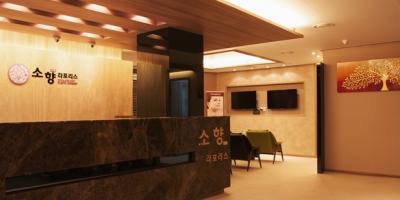 Office
Hour
We are closed on Sundays and legal holidays.
MON
TUE
WED
THU
FRI
SAT
SUN
09:30 ~ 19:00

09:30

~ 19:00

09:30

~ 21:00

09:30

~ 19:00

09:30

~ 21:00

09:30

~ 16:00
Liposuction (Thighs)

SoHyang's liposuction procedure targets the undesired excess fat on the body with a variety of methods including lasers, ultrasounds, and traditional methods of liposuction, all the while aiming for a beautiful and balanced figure. The procedure treats excessive fat on specific parts of body, including the chin, jaw, arm, back, abdomen, waist, hip, and thighs, and it is relatively simple, requiring only a general anesthesia for only 2—3 hours. Afterwards, the patient can return to their everyday activities without any trouble. 
SoHyang also provides care after liposuction, with both its RF and 3 MAX systems. SoHyang's fat grafting extracts unnecessary fat from the abdomen, thighs, and buttocks using a centrifuge so that the fat is grafted onto the face by using a Lipokit that both extracts and purifies the fat. This leaves little room for infection, and the graft can also, by adding volume and vividness to the face, have an anti-aging effect. The procedure takes one hour or less, and hospitalization is not necessary. Recommended post-operative care includes avoiding pressure to the treated area and minimizing any movement of the treated area for 2–3 weeks after the operation
Breast Surgery & Facial Filler

Breast Surgery
SoHyang's breast surgery technique beautifully augments small and saggy breasts with respect to the proportions of the body; this is crucial, as accurate breast implant placement is what decides whether or not breasts look natural. As the breast implant that most closely resembles real breasts, the teardrop implant looks more anatomically accurate and also has the advantage of being voluminous. This type of augmentation does not require post-operative care or hospitalization, and it also has a lower occurrence rate of capsular contracture. 
Full Power Facial Contouring Filler
This procedure requires 10–20 minutes with a simple filler syringe, but does not touch the bone, nor does it require general anesthesia. The effect, however, lasts 10 years, and adds volume and shape to the facial contours. Recovery is quick and the feeling is pleasant, leaving little sign of the actual procedure post-surgery. Additional adjustments are possible, and the significant amount of moisture involved has the beneficial side effects of moisturizing and stimulating the production of collagen and other substances that are so vital to the maintenance of one's skin.
Belody V (Facial lipo)

Belody is a safe laser treatment that uses a strong frequency, stimulating collagen and elastin formation without surgery. It's also commonly called a liposuction laser or lipo laser. This laser treatment lifts and secures problem areas, and is for those who want a
firmer or tighter body. Compared to other laser therapies, Belody does not burn fat, so you can maintain your curves where you want them. You can also return to your everyday activities immediately after surgery; in fact, movement speeds up the recovery process. You can also shower three days after treatment and bathe after just one week. Application : face lifting, breast lifting, hip up Safety accession by FDA, CE About 3 years continue effect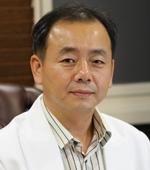 DR. IN-GEUN MOON
•In-Ha University College of Medicine, Ph.D
•In-Ha University College of Medicine, Adjunct Professor
•Korea-China Aesthetic Surgery Association breast surgery full member
•Korea Aesthetic Surgery Association breast surgery full member
•Korean Aesthetic Plastic Surgery Society full member
•Regular Live Seminar for Doctors since 2011
•Eye and Nose Plastic Surgery Live Seminar
•Breast Augmentation Live Seminar
•Educator for Chinese plastic surgeon (China SFDA's recommended Doctor)
•International Plastic Surgery Specialist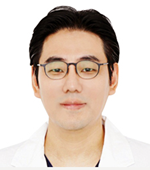 DR. SUNG-HWAN KIM
•Graduated from Yonsei University College of Medicine.  
•Completed the residency training in Severance Hospital
•Study and traning in Columbia University. N.Y
•Full member Korean Aesthetic Plastic Surgery Society
•Full member Korea Aesthetic Surgery Association
•Full member Korea Surgical Society
•Full member KOREAN BREAST CANCER SOCIETY
•Full member Korean breast plastic surgery academy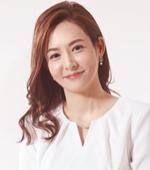 DR. EUN-MI SON
•Graduated from Catholic University College of Medicine
•The Korean society for Aesthetics and Cosmetology full member
•The Korean Association of Aesthetics and well-being full member
•The Korea Association for Dermatology & Trichology full member
•The Korea Academy of Aesthetic medicine full member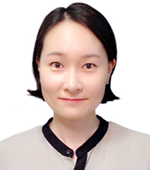 DR. AH-LUM LEE
•Graduated from Dong-GUK University College of Medicine
•The Korean society for Aesthetics and Cosmetology full member
•The Korean Aesthetic Surgery & Laser Society full member
•The Korea Academy of Obesity & Aesthetic Treatment full member
•The Korea Association of anti-aging Medicine full member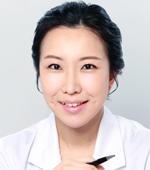 DR. JI-YOON PARK
•A-Jou university colllege of Medicine, Doctor
•Chung-Ang university  of Cosmetology, M.D
•Myung-Gi college of Beauty-Art, Adjunct Professor 
•Su-Won Women university of Beauty-Art, Adjunct Professor
•Korean Aesthetic Surgery & Laser Society, Communication Director
•Korean Aesthetic Surgery & Laser Society Symposium Speaker, 2013
•Korea Association for Dermatology & Trichology Speaker, 2013
•Korea Association for opening doctor Symposium Speaker, 2012