Renewme Skin Clinic
 Renewme Skin Clinic is a comprehensive dermatology network based in Seoul, with 5 branches and 20 board certified dermatologists to meet all of your skin-related needs. The clinic has already established a strong base of loyal domestic patients through years of experience, affordable prices, and standardized top-quality services. Now with a strong foundation, Renewme Skin Clinic seeks to extend the same services to expats and tourists as well. Fluent English and Chinese interpreters are on standby to cater to your needs and offer a detailed consultation to help decide the best treatment plan for you!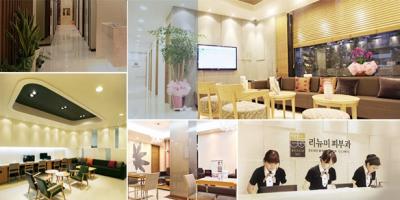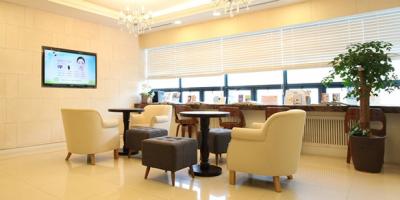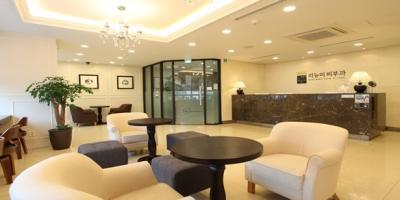 Office
Hour
Closed on Sundays and Holidays
| MON | TUE | WED | THU | FRI | SAT | SUN |
| --- | --- | --- | --- | --- | --- | --- |
| 10:00 ~ 21:00 | 10:00 ~ 21:00 | 10:00 ~ 21:00 | 10:00 ~ 21:00 | 10:00 ~ 21:00 | 09:30 ~ 16:00 | |
PRP Dermal Fat Graft

FULL FACIAL FAT GRAFT PROGRAM: PRP + Dermal Fat Graft + Hyaluronic Injection
What is PRP?
PRP (Platelet Rich Plasma) is plasma that contains condensed platelets, which can act to vitalize stem cells. Blood is withdrawn from the patient, centrifuged, and then injected back into skin.
Dermal Fat Graft
How does the Dermal Fat Graft work?Fat cells are collected from the patient's lower abdomen and thighs to be injected to the face to improve volume. Since he patient's own blood cells are used, there are almost no side effects and the results are long-lasting.
Hyaluronic Injection
Hyaluronic Injection is a procedure in which hyaluronic acid is evenly injected across the skin to add moisture and elasticity.
What is Hyaluronic acid
Hyaluronic acid is a sugar-derived molecule that exists in all human beings and decreases in quantity over time. The substance is also the main ingredient for dermal fillers, due to its abilities to plump up and add volume to aging skin. Another major benefit of hyaluronic acid is its water retaining capacity, which makes it an excellent moisturizer for the skin.
Hair Transplantation

Hair transplantation can be done by strip harvesting or by FUE (Follicular Unit Extraction). Strip harvesting is a popular option at Renewme Skin Clinic because the effects are better and scars are minimal. However, we make sure to take our patients' concerns into consideration, and offer a customized hair transplantation treatment plan.
1. Strip Harvesting: Patients often worry that strip harvesting will leave a linear scar on the back of the head, but there is no need to at all!
2. FUE (Follicular Unit Extraction): FUE is the optimal methods for patients who are afraid of incisions or surgical scars, and want as little downtime as possible. Unlike strip harvesting, when follicles are extracted from the doctor site only the necessary follicles that have the right thickness and properties are extracted and transplanted. This minimizes pain and scarring, and is the preferred method for patients who need a transplant but are afraid of surgeries or scars.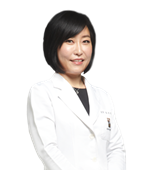 Dr. Ha,Ji-Yeon
Dermatology Specialist, Renewme Skin Clinic Director
Catholic University of Korea Medical School
Member of the Association of Korean Dermatologists
Member of Dermatological Association
Member of Korean Society for Acne Research
Member of Korean Laser Therapy Association
Member of Skin Allergy Association
Member of Korean Hair Research Society
Member of Society of Chemical peeling Research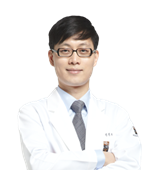 Dr. Yang, Yun-Seok
Dermatology Specialist , Renewme Skin Clinic Director
Kyung Hee University of Korea Medical School
Member of the Association of Korean Dermatologists
Member of Dermatological Association
Member of Korean Society for Acne Research
Member of Korean Laser Therapy Association
Member of Korean Hair Research Society
Member of Skin Allergy Association
Member of Society of Cosmetic Scientists of Korea
Member of Society of Chemical peeling Research
Member of Korean Society for Anti-Aging
- Specialized in Oral & Maxillofacial Surgery
- Ph.D in Implantalogy, College of Medicine, Korea University
- Served as an adjunct professor, College of Medicine, Korea University
- Served as a full time dentist, Wilshire Park Dental Institute in California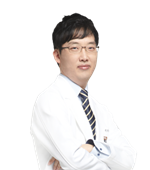 Dr. Kim, Jung-Geun
Dermatology Specialist, Renewme Skin Clinic Director
Sungkyunkwan University Medical School
Member of the Association of Korean Dermatologists
Member of Dermatological Association
Member of Korean Society for Acne Research
Member of Korean Laser Therapy Association
Member of Skin Allergy Association
Member of Korean Hair Research Society
Member of Society of Chemical peeling Research
- Specialized in Oral & Maxillofacial Surgery
- Ph.D in Implantalogy, College of Medicine, Korea University
- Served as an adjunct professor, College of Medicine, Korea University
- Served as a full time dentist, Wilshire Park Dental Institute in California