MizMedi Hospital
JCI certified MizMedi Hospital is officially designated women's clinic by the Ministry of Health and Welfare. With over 70 professional medical staff, MizMedi is specialized in In-Vitro Fertilization of over 43% success rate. Since its foundation, MizMedi has achieved national recognition for clinical excellence and advanced research in the field of reproductive medicine.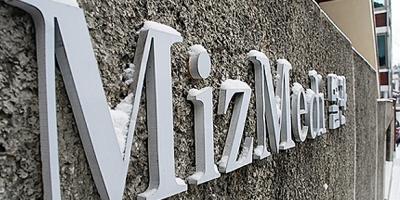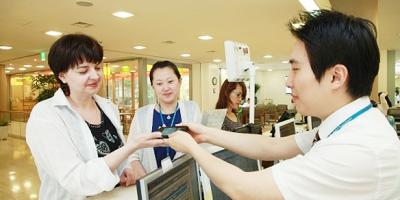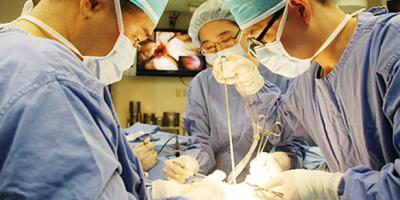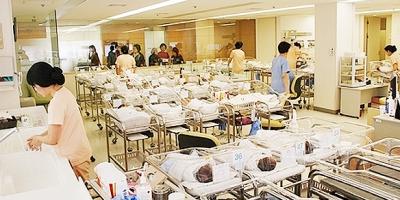 Office
Hour
| MON | TUE | WED | THU | FRI | SAT | SUN |
| --- | --- | --- | --- | --- | --- | --- |
| 10:00 ~ 19:00 | 10:00 ~ 19:00 | 10:00 ~ 19:00 | 10:00 ~ 19:00 | 10:00 ~ 19:00 | 10:00 ~ 16:00 | |
In Vitro Fertilization (IVF)
Following Infertility Treatments are available at MizMedi Hospital:
• Hormone Therapy: Administer hormone if disorder in hormone secretion is detected
• Drug Therapy: Mild endometriosis
• Ovulation Induction: Artificially induce ovulation with ovulation inducers in case of anovulation or irregular ovulation
• Laparoscopic Surgery: Surgical treatment through endoscopy for fallopian tubes adhesions or endometriosis
• Fallopian Tube Plastic & Restoration Surgery: Micro-Surgery using microscope to restore the function of fallopian tubes
• Hysteroscopic Surgery: Intrauterine adhesions, uterine anomalies, endometrial disorders, intrauterine polyps
• Artificial Insemination: For the cases of low success rate in natural pregnancy due to abnormities in cervical mucus or anti-sperm antibodies
• In Vitro Fertilization:
- If surgical treatment for fallopian tube obstruction, plastic modification, or restoration is not effective.
- If artificial insemination fails repeatedly.
- If In-Vitro Fertilization is deemed to be the most effective treatment for the patients (e.g. severe endometriosis)
• Micro-Fertilization: In case of normal in-vitro fertilization rate cannot be expected due to poor quality and maturity of oocytes based on the patient's age and ovarian function.
MizMedi Hospital is specialized in In-Vitro Fertilization Program with over 40% pregnancy rate using the latest technology in the world as follows:
IUI, ICSI, AH, Oocyte activation, Fregmentation removal, Oocyte cryopreservation, TESE, PGD
Gynecologic Laparoscopic Surgery

MizMedi Hospital is the top class Gynecologic Endoscopic Surgery Center that performs average of 200 surgeries per month and 2,000 surgeries per year. At MizMedi, over 90% of gynecologic diseases including uterine myoma, ovarian cysts, endometriosis, pelvic adhesions, ectopic pregnancy, and endometrial polyps are treated with laparoscopic surgery.
Laparoscopic surgery is the latest surgical method that only requires small incisions of 0.5~1cm compared to previous laparotomy which leaves a large scar on the patient's abdomen. For laparoscopic surgery, approx. 1cm incision is made near the belly button where 2~3 liters of carbon dioxide gas is injected to create a space for the surgery. Then, 2~3 of additional incisions are made on the lower abdomen to insert apparatus for laparoscopic surgery. After surgery, injected carbon dioxide gas is drawn out. Patients can walk or eat on the day and be discharged 3~4 days after surgery.
Applicable Gynecological Conditions for LAparoscopic Surgery:
• Myomectomy
• Hysterectomy
• Ovarian Cyst Removal
• Hydrosalpinx Removal
• Pelvic Adhesiolysis
• Intrauterine Polypectomy
• Uterine Myomectomy
• Endometriosis Surgery 
Incontinence & Vaginoplasty

Women's pelvic muscles weaken during the process of repeated pregnancy, childbirth, aging and menopause, which leads to various disorders of organs inside the pelvis such as bladder, urethra, uterus, vagina and etc. For effective treatment of genitourinary disorders in such organs due to childbirth, aging and menopause, cooperation of urologists and gynecologists is necessary.
Available Test
• Initial Screening by Urogynecologist
• Urinalysis, Urine Bacteriologic Test, Urine Cytology
• Bladder Function Test
• Pad Test
• Perineal Ultrasound, Trans-vaginal Ultrasound
• Vaginal Pressure Measurement
• Diagnostic Laparoscopy
Available Treatment
• Medication Therapy
Medication can be used to take a better control of bladder function on urge incontinence and urination disorder patients. Pain reliever can be prescribed to the patients with pelvic pain, however, the effect of pain reliever is only temporary.
• Physical Therapy (Electrical Stimulation & Bio-Feedback Therapy)
Using electrical stimulation or bio-feedback therapy via computer, incontinence, pelvic pain, prolapsed and female sexual dysfunction can be treated intensively without side effects. The effect of physical therapy is permanent.
• Surgical Therapy
Surgery is determined if the symptoms of incontinence, prolapsed or pelvic pain is too severe or uncontrollable by medication or physical therapy.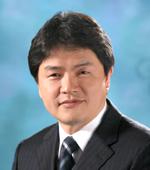 Dr. Tae-Yoon Kim
• Obstetrician & Gynecologist at MizMedi Hospital, Gangseo Branch
• Graduated from School of Medicine, Yonsei University
• Completed Residency, Severance Hospital of Yonsei University
• Served as Instructor of Obstetrics & Gynecology Class, School of Medicine, Yonsei University
• Served as Research Instructor, Medical Genetics Dept., Kansas State University
• Served as Chief of Obstetrics & Gynecology, Ilsan Hospital of National Health Insurance Corporation
• Served as Chief of Obstetrics & Gynecology, MizMedi Hospital, Gangseo Branch
• Served as Director of Planning and Coordinating Div., MizMedi Hospital, Gangseo Branch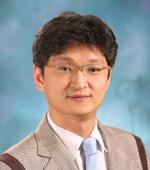 Dr. Ji-Yong Kang
• Graduated from School of Medicine, Yonsei Unviersity
• Obstetrician & Gynecologist. Yonsei University
• Completed Residency, Sinchon Severance Hospital of Yonsei University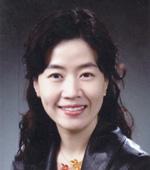 Dr. Sun-Hee Park
• Bachelor of Medicine, School of Medicine, Dongguk University (1987-1993)
• Internship & Residency, Samsung Jeil Hospital of Sungkyunkwan University Medical School (1993-1998)
• Fellow, Urogynecology, Samsung Jeil Hospital of Sungkyunkwan University Medical School (1998-2000)
• Preceptorship training in Urogynecology, Paris (2002)
• Research Fellow, Section of Urogynecology / Pelvic reconstructive Surgery. Cleveland Clinic (2004.-2005.3)
• "Nocturia in adult", ["Journal of Korean Urogynecologic Society"], (2001)
• "Nonsurgical Treatment of Stress Urinary Incontinence", ["Korean Society of Obstetrics and Gynecology –Fall Academic Conference"], (2002)
• "Nonsurgical Treatment of Pelvic Floor Dysfunction", ["Journal of Korean Urogynecologic Society"], (2003)
• "Tension free vaginal tape versus allograft fascia lata sling:Comparison of early results and quality of life assessment", [Abstract of Korean Urogynecologic Society], (2003) 
- Specialized in Oral & Maxillofacial Surgery
- Ph.D in Implantalogy, College of Medicine, Korea University
- Served as an adjunct professor, College of Medicine, Korea University
- Served as a full time dentist, Wilshire Park Dental Institute in California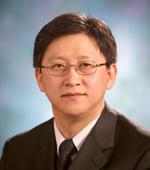 Dr. Do-Yil Kim
• Graduated from School of Medicine, Yonsei University, Surgeon
• Completed Residency, Severance Hospital of Yonsei University
• Served as Instructor of Breast Surgery Dept., Severance Hospital of Yonsei University
• Surgeon, Breast Center, MizMedi Hospital, Gangseo Branch
• Trained in Breast Surgical Oncology, MD Anderson Cancer Center, Houston, TX, USA
• Served as Education Director, MizMedi Hospital, Gangseo Branch (2007.3-2010.1)
• Director of Planning & Coordinating, MizMedi Hospital, Gangseo Branch
• "Sentinel lymph node biopsy using radioactive material in breast cancer patients" [Journal of Breast Cancer], (2000)
• "Clinicopathological analysis of ductal carcinoma in situ(DCIS) and ductal carcinoma in situ with microinvasion", [Journal of Korean Breast Cancer Society], (2000)
• " Association of Tumor Angiogenesis with bcl - 2 Expression in Breast Cancer Patients", [Cancer Journal of Korea], (1999)
• " Expression of c-erbB2 and HLA-A2 in Breast Cancer Patients", [Journal of Korean Breast Cancer Society], (1999)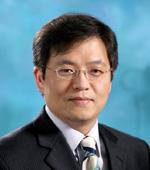 Dr. Jong-Hyun Kim
• Graduated from School of Medicine, Yonsei University (1988)
• Urologist (1993)
• Completed Residency, Severance Hospital of Yonsei University
• Served as Professor, Urology Dept., School of Medicine, Sungkyunkwan University
• Served as Chief of Urology Dept., Samsung Jeil Hospital
• Adjunct Professor, Urology Dept., School of Medicine, Yonsei University
• Chief of Urology Dept., MizMedi Hospital, Gangseo Branch
• Current Medical Director, MizMedi Hospital, Gangseo Branch
• Attended the 31st International Urogynecological Association in Athena (2006)
• Attended the 23rd International Congress of Andrology in Sseoul (2005)
• Attended the 29th International Urogynecological Association and International Continence Society in Paris (2004)