Korea University Anam Hospital
Korea University Anam Hospital has so far devoted to the core mission of high quality medical treatment, creative research, and fostering of talented professionals. Korea University Anam Hospital spare no effort for the improvement of health care services, prevention and treatment of human disease, and welfare of mankind, by fostering talented professionals with cutting-edge engineering technology and clinical application. and On 18 July 2009, Korea University Anam Hospital received the prestigious Joint Commission International (JCI) accreditation.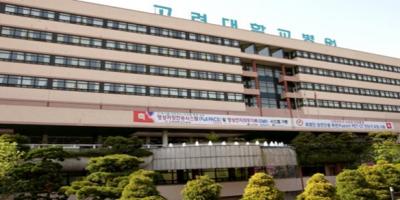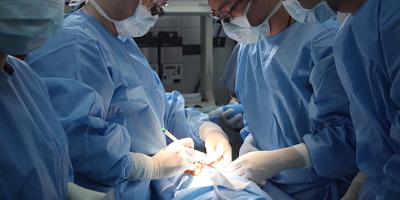 Office
Hour
Please make an appointment in advance to see a doctor.
| MON | TUE | WED | THU | FRI | SAT | SUN |
| --- | --- | --- | --- | --- | --- | --- |
| 09:00 ~ 17:30 | 09:00 ~ 17:30 | 09:00 ~ 17:30 | 09:00 ~ 17:30 | 09:00 ~ 17:30 | 09:00 ~ 12:00 | |
Arrhythmia Center
Arrhythmia Center, Korea University was founded in 1994 as the first specialized arrhythmia center in Korea. We perform over 500 cases of arrhythmia per year, especially we've achieved first over 650 cases of atrial fibrillation in Asia. Moreover our center was appointed as one of the 'Center of Excellence' by St. Jude Medical. 
Robotic Colorectal Surgery

Dept, of Colorectal Surgery specializes in Colorectal Surgery. Annually, we perform 300 ~ 500 cases of Colorectal surgery and 90% of them were operated by laparoscopy. Since July 2007, 20% of the cases were undertaken by Robotic Surgery(De Vinci).
On 2008, our advanced robotic surgery was published both in a guidebook and full-length DVD by Intuitive Surgical Ⓡ, USA. It will be used as a text book for De Vinci Low Anterior Resection all through the world. 
Breast Cencer center

The Breast center equipped with state-of-the-art mammography, breast ultrasound, and mammography equipment, provides patient-oriented and-stop service through which patients can receive diagnosis, examinations, scheduling of treatment, and surgery.
Patients who visit the Breast Center are first examined by the Department of Surgery, who further refine their diagnosis through cooperation with the Departments of Radiology and Pathology.