Konkuk University Medical Center
The Cardiovascular center is manned by nine doctors specializing in internal medicine for cardiology, thoracic surgery, and pediatric cardiology. This state-of-the-art center is equipped with an outpatient room, a coronary care unit (CCU), a cardiovascular room, a cardio-function check room, and an angiography room.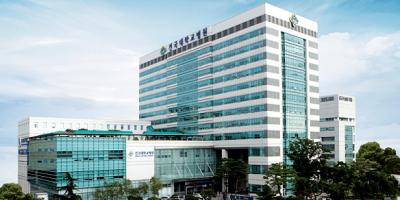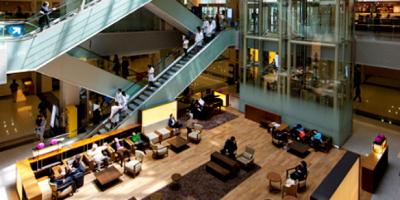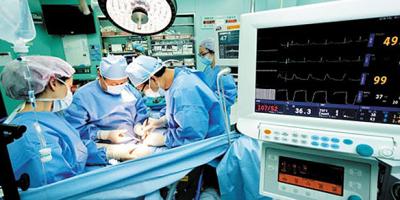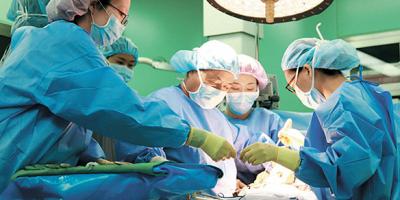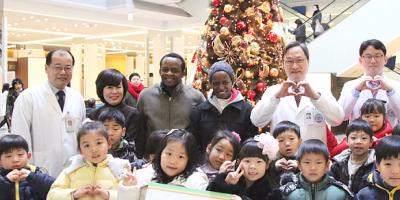 Office
Hour
| MON | TUE | WED | THU | FRI | SAT | SUN |
| --- | --- | --- | --- | --- | --- | --- |
| 09:00 ~ 17:30 | 09:00 ~ 17:30 | 09:00 ~ 17:30 | 09:00 ~ 17:30 | 09:00 ~ 17:30 | 09:00 ~ 12:00 | |
Arthritis of the Shoulder

Shoulder joints generally have less risk of arthritis compared to knee joints where the body weight is applied. Approximately 20% of the elder population is suffering from shoulder arthritis. Although shoulder joints arthritis can occur without special predisposing factors, the common causes of shoulder arthritis are shoulder damage in the past such as fracture, instability, chronic rotator cuff tear or surgery.
Symptoms
Shoulder arthritis patients usually experience pain with activities and limited range of motion such as difficulty in lifting arms while brushing or washing hair.
Diagnosis
It is required to check the severity of arthritis and the presence of associated abnormalities through X-ray. Depending on the cases, CT or MRI scan is performed to identify the degree of deformity on joints & bones and the causes of arthritis by confirming the presence of chronic rotator cut tear or SLAP (Superior Labrum from Anterior to Posteria) lesion.
Treatment
Regardless of the causes, initial treatment must be focused on eliminating symptoms of arthritis as well as functional recovery of a shoulder at the same time. Non-surgical treatments such as physical therapy, anti-inflammatory analgesic, and localized joint steroid or hyaluronate injections can help improve symptoms, whose effect is quite limited for advanced cases of arthritis. In this case, total joint replacement surgery can greatly reduce the pain of arthritis and restore the original function of a shoulder
Coronary Artery Diseases

The most common cause of coronary artery diseases is arteriosclerosis. Cholesterol, inflammatory cells, fibrin and other debris are built up inside blood vessels causing vessel wall thickening and narrowing that lead to overall reduction in blood supply.
Angina Pectoris – Narrowed vessels due to arteriosclerosis of coronary artery are unable to supply enough blood for heart muscles causing 'Ischemic' condition. Pain generally continues for 3~10 minutes. If pain last over 30 minutes, acute myocardial infarction is suspected.
Myocardial Infarction – Angina Pectoris develops into myocardial infarction. As plaques formed inside the blood vessel wall due to arteriosclerosis rupture, blood clots in the inner wall of damaged blood vessels completely block the vessels instantly. This causes necrosis of heart muscles as they are unable to receive blood supply from the vessel.
Available Treatments
1. Medication
Medication is the first stage treatment for coronary artery diseases. Vasodilators, antiplatelet, calcium-blockers, and beta-blockers are used for angina pectoris. Thrombolytics is used for myocardial infarction to open up coronary arteries by dissolving blood clots.
2. Surgery
For severe coronary artery diseases, coronary artery bypass graft or percutaneous transluminal coronary angioplasty (PTCA) are effective. Coronary artery bypass graft procedure grafts arteries near the heart or legs veins to the coronary arteries to bypass clogged regions. Although this method can reduce drug dependency, the arteries can be clogged again after 5~10 years.
3. Angioplasty
In case both medication and surgical treatment do not work, angioplasty such as balloon angioplasty, stent insertion and laser treatment is performed. Stent refers to a wire inserted into coronary arteries to widen narrowed blood vessels. 
Valvular Heart Diseases

Valvular heart diseases are classified according to types of valve, stenosis and obstruction. Stenosis refers to the limited blood flow as narrowed valves are not fully opened. On the contrary, insufficiency (regurgitation) triggers reverse blood flow when the valves are not fully closed. Mitral stenosis is common for younger female whereas aortic insufficiency is common for middle aged males or over.
Diagnosis of Valvular Heart Diseases
• Auscultation: Distinctive sound (systolic murmur) is detected, thus, experienced specialists can confirm the type and severity of valvular disease.
• Chest X-Ray: It is required to identify the state of blood vessels and the size of overall heart and left & right atriums and ventricles.
• Electrocardiogram: It is used to determine which atrium or ventricle carries burden when the heart is severely enlarged. It is a required to diagnose arrhythmia – the complication of valvular disease.
• Echocardiography: It is the best method to confirm valvular diseases as it can analyze condition and shape of valves as well as the pressure changes inside the heart.
• Cardiac Catherterization: It directly measures internal pressure of the heart and the degree of heart vavle abnormalities.
Treatment
The fundamental treatment of valvular disease is reparing or replacing damaged valves through surgical procedure. However, all patients can't just blindly get the surgery as it involves with opening up the chest and using cardiopulmonary bypass (CPB). The right time of surgery is determined depending on a patient's condition and the effectiveness of interventional procedures using cardiac catherterization or medication. Patients with valvular diseases are primarily treated by drugs (diuretics, myocardial protectants, vasodilators). However, if condition worsens or during drug therapy, valvuloplasty, valve balloon dilation, or valve replacement is considered. 
Comprehensive Aortic Root & Valve Repair (CARVAR)

Comprehensive Aortic Root & Valve Repair is a comprehensive surgical method involves in modifying aortic root and valve at the same time. Unlike existing method of replacing damaged valves with artificial or bio-prosthetic valves, CARVAR uses a patient's own valve to minimize rejection and complications. Anticoagulant is not needed after surgery. Aortic valve and root disease can be treated effectively and safely via CARVAR.
Applicable Symptoms for CARVAR
• Aortic insuffucuency due to aneurysm, proximal extension, rheumatism, mitral valve, aortic dissection, and tricuspid valve
• Proximal extension due to marfan syndrome
• Enhanced proximal due to aortic dissection
• An alternative to bental surgery
Advantages of CARVAR Surgery at Konkuk University Medical Center
1) Low Mortality Rate & High Survival Rate
Konkuk University Medical Center has recorded 0% of mortality rate on 268 cases of CARVAR valve surgery including single aortic valve surgery, double mitral valve surgery and triple valve (tricuspid, aortic & mitral valve) surgery from 2007~2010. Konkuk University Medical Center has also recorded 1.76% of mortality rate on overall CARVAR surgery including aortic root disease, and 97.6% of survival rate on 12-year follow-up, delivering considerably superior result compared to international average mortality rate of 5.6%, 78.6% of 5-year follow-up and 61.9% of 10-year follow-up survival rate of valve replacement surgery.
2) Less Post-Operative Complications
Konkuk University Medical Center's CARVAR surgery has shown 0% of post-surgery thrombosis or embolism as well as bleeding related complications. However, there was a single clinical case of post-surgery infarction (0.25%) related to aortic disease. In overseas, valve replacement surgery has recorded 2~5% of post-surgery thrombosis or embolism, and 6~10% of post-surgery bleeding related complications. Konkuk Universeity Medical Center also has recorded superior post-surgery infective endocarditis incidence rate at 0.75% compared to 1~3% in overseas.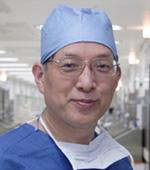 Dr. Myung-Geun Song
• Graduated from School of Medicine, Seoul National University
• M.Med. & M.D. in Thoracic and Cardiovascular Surgery, Seoul National University
• Professor & Director of Cardiovascular Center, Konkuk University Medical Center
• Vice Chairman, the Korea Society for Transplantation
• Director, the Korean Society for Vascular Surgery
• Licensed U.S. physicians & Member of American Association of Thoracic Surgery
• Served as Executive Director, the Korean Society for Thoracic & Cardiovascular Surgery
• Served as Professor of Thoracic and Cardiovascular Surgery, Seoul Asan Hospital
• Served as Professor & Chief of Thoracic and Cardiovascular Surgery, Seoul Central Hospital
• Served as Assistant Clinical Professor, Baylor University Hospital in USA
• Served as Fellow, Oregon University Hospital in USA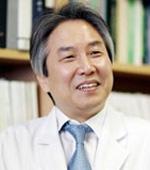 Dr. Dong-Man Seo
• Graduated from School of Medicine, Seoul National University
• M.Med. & M.D. in Thoracic and Cardiovascular Surgery, Seoul National University
• Secretary General, Asia-Pacific Congress of Pediatric Cardiology & Cardiac Surgery
• Succeeded in Heart Surgery of Premature Baby (1.3Kg)
• Succeeded in Heart Transplantation of an Infant (100 days)
• Member, the Korean Society for Thoracic & Cardiovascular Surgery
• Member, Korean Association of Cardiovascular Diseases
• Served as Director of Congenital Heart Disease Center, Seoul Asan Hospital
• Served as Professor of Thoracic and Cardiovascular Surgery, Ulsan Medical School
• Served as Chief of Thoracic and Cardiovascular Surgery, Buchon Sejung Hospital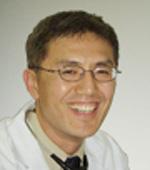 Dr. Sang-Man Jeong
• Graduated from School of Medicine, Yonsei University
• M.Med. & M.D., Graduate School of Medicine, Yonsei University
• Chief of Critical Care, Konkuk University Medical Center
• Chief of Cardiology, Konkuk University Medical Center
• Councilor, the Korean Society of Cardiology
• Councilor, Conference Committee, Vice-Chairman, Korean Society of Echocardiography
• Served as Research Fellow, Echo Lab at University of Alabama in Birmingham, USA
• Served as Committee of Medical Journals of Konkuk University
• Served as Chief of Internal Medicine, Minjoong Hospital of Konkuk University
• Served as Intern, Resident & Clinical Instructor of Internal Medicine, Severance Hospital of Yonsei University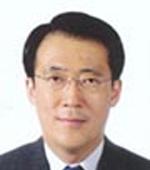 Dr. Heung-Gon Hwang
• Graduated from School of Medicine, Hanyang University
• M.Med. & M.D. in Cardiology, Graduate School of Medicine, Hanyang University
• Performed Percutaneous Coronary Intervention on Live Satellite Broadcasting requested by American Association for Complex Cardiovascular Catherter Therapeutics in 2006
• Performed Invitational Lecture on Chronic Total Occlusion & Percutaneous Coronary Intervention at New York Medical College, USA in 2005
• Performed Surgery of 3 patients invited by Central Arkansas Cardiovascular Institute in 2004
• Selected as the best Cardiologist by 2 major newspapers in Korea in 2004
• Served as Paid Visiting Fellow of National Institute of Health, US Department of Health & Human Service
• Councilor, the Korean Association of Internal Medicine
• Councilor, the Korean Society of Cardiology
• Councilor, the Korean Society of Hypertension
• Faculty, Chronic Total Occlusion & Complex Cardiovascular Catherter Therapeutics of Japan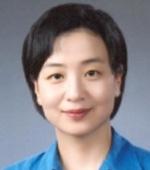 Dr. Hyun-Sook Yang
• Graduated from School of Medicine, Busan National University
• M.Med. & M.D., Graduate School of Medicine, University of Ulsan
• Assistant Professor of Cadiology, Konkuk University Medical Center
• Member, the Korean Society of Cardiology
• Councilor, Korean Society of Echocardiography
• Member, American Heart Association & American Society of Echocardiography
• Member, Mayo Clinic Alumni Association
• Served as Advanced Research Fellow, Cardiology Echocardiography, Mayo Clinic in Scottsdale, AZ, USA
• Served as Visiting Fellow, University of Chicago Hospital, IL, USA
• Served as Clinical Fellow, Cardiology Echocardiography, Mayo Clinic in Rochester, MN, USA
• Served as Assistant Professor of Cardiology, Busan National University