Jayunmiin Plastic Surgery Clinic
Based on open & honest Doctor-Patient relations and over 15 years of extensive medical experiences, Jayunmiin Plastic Surgery Clinic provides high-quality medical service that is geared to customers seeking natural looking beauty. Jayunmiin is renowned for its advanced technique in mammoplasty and rhinoplasty.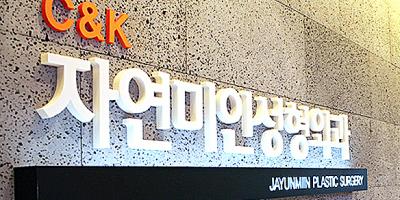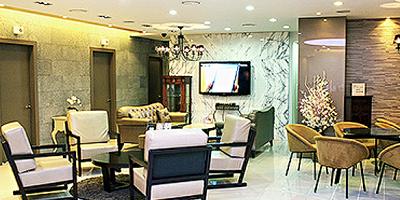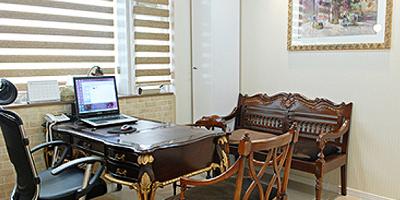 Office
Hour
We are closed on Sundays and national holidays. (No lunch break from Monday through Saturday.)
| MON | TUE | WED | THU | FRI | SAT | SUN |
| --- | --- | --- | --- | --- | --- | --- |
| 10:00 ~ 19:00 | 10:00 ~ 19:00 | 10:00 ~ 19:00 | 10:00 ~ 19:00 | 10:00 ~ 19:00 | 10:00 ~ 17:00 | |
Rhinoplasty

A nose plays a very important role in physiognomy since it is located in the center of a one's face which determines overall facial impression. Even a little adjustment in nasal shape can change one's facial impression greatly. Thus, the most important factor of rhinoplasty is creating a balance of the entire face.
"JAYUNMIIN is the specialist in the field of plastic surgery with the clinical experience of over 15 years."
The dilemma of a Plastic Surgeon's is most pronounced in Rhinoplasty. As people buy new clothes according to the fashion trend every year, many ask surgeons to create a new shape of a nose which does not match their face. A beautiful nose is symmetrical and proportion to the size of a one's face, and in harmony with the overall appearance of the face that looks natural and sophisticated. JAYUNMIIN Plastic Surgery Clinic utilizes autologous materials in order to achieve natural look and reduce the probability of adverse effects.
"JAYUNMIIN is renowned for revision rhinoplasty."
Rhinoplasty is subject to the most customer dissatisfaction as the minor differences feel significant with a nose being a central feature of the face. Revision rhinoplasty must be analyzed thoroughly in order to accurately diagnose existing problems and pinpoint a patient's needs and wants through in-depth consultation. 
Autogolous Lipotransplantation

Micro Autologous Lipotransplantation, also known as Lipo Injection, is a cosmetic procedure that collects excessive fat with a syringe and injects onto the face to eliminate fine lines and wrinkles, correct the depression, or refine facial contour. Entire facial area with the exception of cheekbone and chin areas can be corrected with autologous lipotransplantation.
Advantages of Micro Autologous Lipotransplantation at JAYUNMIIN
Autologous Lipotransplantation is quick and free of adverse effects, and delivers natural looking result. The minimally invasive procedure using syringe leaves no visible scars. Collected adipose tissues can be stored in the refrigerated for an extended period of time, thus, patients can adjust their schedule for the Lipotransplantation more flexibly. Micro Autologous Lipotransplantation may be the most effective alternative as the procedure delivers great result without the surgery. Dr. Jun-Hyun Cho, the head plastic surgeon of JAYUNMIIN is trained in USA, and started the first autologous lipotransplantation in Daegu area. Thorough surgical process and it post-operative management of JAYUNMIIN delivers the highest engraftment rate, the most important factor in Lipotransplantation.
Process and Post Management at JAYUNMIIN
• Collecting living adipose tissues
• Increase the purity of the collected adipose tissues through centrifugal purification and removal of unnecessary moisture content
• Secure the space where the adipose tissues are going to be transplanted through subcutaneous tunneling of the graft site.
• Perform detailed grafting using micro fat grafting tube (18~19 gauges)
• Avoid drinking, smoking, making facial expressions.
• Massage with a iced pack for a month. 
Rhytidectomy

Increase of fine lines and wrinkles is the most commonly referred symptoms of aging process of the facial skin. However, the real problems lies in sagging of soft skin tissues of dermal layer, thus, traditional rhytidectomy (facelift) of pulling epidermal layer can neither resolve the root cause of skin aging nor the result will last longer. Therefore, the SMAS under the skin must be separated and pulled in order to restore the soft skin tissues. Separating SMAS layer from the front of an ear to the front side of the face is very complicate and dangerous procedure as the nerve that governs movement of facial muscles is located underneath this SMAS layer. Dr. Cho of JAYUNMIIN is one of a few plastic surgeons who can perform the surgery of the SMAS layer lifting within Korea.
SMAS Layer Rhytidectomy
SMAS Layer Rhytidectomy at JAYUNMIIN can maximize the effect of facelift by creating an incision along the scalp and front & back side of the ears to pull both epidermal & SMAS layers that are sagging.
Forehead Lifting
Forehead Lifting makes an incision 5cm behind the hairline in the shape of a hair band, then dissect the skin of forehead area, and pull the skin to lift fine lines and wrinkles.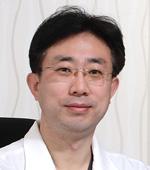 Dr. Jun-Hyun Cho, M.D., Plastic Surgeon
• Official Member, the Korean Society of Plastic and Reconstructive Surgeons
• Official Member, the Korean Society for Aesthetic Plastic Surgery
• Official Member, Korean Cleft Palate-Craniofacial Association
• Official Member, Orthognathic Surgery Research, the Korean Society of Plastic and Reconstructive Surgeons
• Official Member, International Confederation of Plastic and Reconstructive Surgery
• Official Member, the American Society of Plastic Surgeons
• Official Member, Ophthalmic Plastic Surgery & Rhinoplasty Research, Botulinum Research
• Official Member, Minimal Invasive Plastic Surgery & Dermatology
• Official Member, the Korean Society of Hair Restoration Surgery
• Trained at Dr.Connell Aesthetic Surgery Center, Newport Surgery Institute, California, USA
• Trained at Day Surgery Center, Dallas / Dr. Stuzin Clinic, Miami / Pacific Plastic Surgery Center, Hawaii