ID Plastic Surgery Hospital
ID Hospital is the best plastic surgery hospital for face in Asian countries. ID Hospital is the very first hospital which performed orthognathic surgery at a private plastic surgery hospital in the country. Prior to this, Orthognathic surgery was performed only at general hospitals. It can prove that the specialty and professionalism of ID Hospital in performing facial bone plastic surgery. ID Hospital is built with state-of-the-art system and composed of five floor levels as well as two basement levels, 30 patient rooms, and 6 operation rooms. ID Hospital also has 8 special centers, and each center is collaborated with one another. Therefore, safe, advanced, and comfortable medical service can be provided. ID Hospital is globally competitive due to its specialists in each center who came from university level of general hospitals and who have an affluent clinical experience. The specialists are constantly striving for research and development to upgrade ID Hospital as the best hospital specializing in the cosmetic facial bone contouring field throughout Asia.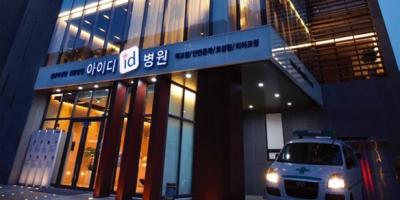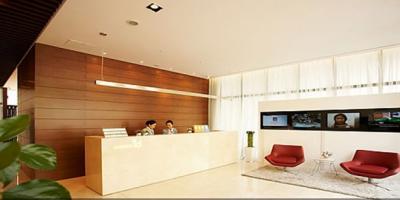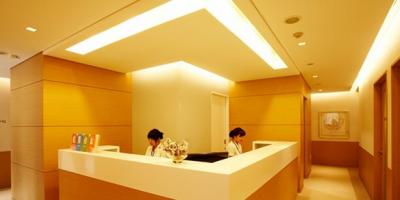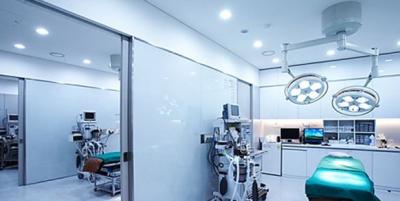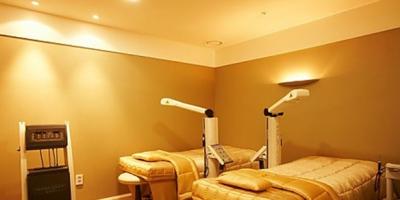 Office
Hour
| MON | TUE | WED | THU | FRI | SAT | SUN |
| --- | --- | --- | --- | --- | --- | --- |
| 10:00 ~ 19:00 | 10:00 ~ 19:00 | 10:00 ~ 19:00 | 10:00 ~ 19:00 | 10:00 ~ 19:00 | 10:00 ~ 19:00 | |
Orthognathic surgery
Orthognathic surgery is necessary for improving the location or function of jaws, such as mandibular prognathism, bimaxillary prognathism, or facial asymmetry.
Surgical method: Orthognathic surgery is facial bone surgery during which the upper (maxilla) and lower (mandible) jaws are fractured and moved. Patients' maxilla and mandible are broken, detached, moved in the right position, and fixed to improve symptoms of abnormal locations of jaws, such as mandibular prognathism or facial asymmetry, or of teeth malocclusion.
By developing Surgery-First Orthognathic Approach for mandibular prognathism, No-Tie orthognathic surgery, V-Line orthognathic surgery etc., ID Hospital demonstrated the upgraded surgical method for orthognathic surgery for patient's sake
Surgery-First Orthognathic Approach
A surgical method of orthognathic surgery that surgery is performed first and then orthodontic treatment is applied. ID Hospital is the very first hospital which developed and disseminated the concept of 'Surgery-First Orthognathic Approach – Bracing after Surgery,' and changed the paradigm of Korean Orthognathic surgery.
 
Facial bone contouring surgery

V-Line Mandible Jaw Reduction Surgery :
The former mandible jaw surgery has limitation to make the blunt chin slim. V-Line mandible jaw reduction surgery, a combination of T-osteotomy and mandible jaw surgery, however, makes it possible to achieve V-lined facial contour to the very end of chin.
Mini V-Line Chin Surgery :
Unlike mandible jaw surgery which shapes the overall jaw, Mini V-Line Chin Surgery reduces the blunt chin through T-osteotomy, and V-lined chin contour is simply and quickly achieved.
 
Eyes and nose surgery / Anti-aging procedures

Seven-Lock Non-Incisional Double Eyelid Surgery : Seven micro knots are made on the eyelids to achieve double eyelids. Compared to existing double eyelids surgery, Seven-Lock method has little possibility of untying and provides more defined double eyelids.
Canthoplasties : If the horizontal length of eyes is short or the Mongolian folds make the eyes look dull, canthoplasties can be performed to achieve refreshing eyes.
Blepharoplasty : The symptoms of sagging upper eyelids due to loss of skin elasticity or sagging fat under the eyes can be improved by blepharoplasty, and young looking eyes can be achieved.
V3 Lifting Surgery : V3 lifting, a new concept of lifting procedure, is invented by ID Hospital. V3 lifting greatly improves floppy chin, sagging buccal fat, and thick and deep wrinkles caused from aging. Not like general lifting procedures, skin, fat, and muscles are simultaneously lifted, so slim and elastic v-line can be achieved, regardless of age.
Barbie-Line Rhinoplasty : Barbie-line rhinoplasty is ID Hospital's unique surgical method of nose surgery. Barbie-line rhinoplasty is the most favored surgical method, giving a soft, feminine curve (pointing up nose). Unlike general rhinoplasty, the nasal dorsum and bridge are augmented and nasal tip is slightly curved for a natural, feminine nose line
Max Fat Grafting : By adding know-how of ID Hospital to the existing method of fat grafting, an individual customized beautiful facial contour can be achieved and skin elasticity can be increased. Therefore, young and attractive faces can be obtained.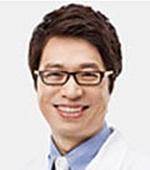 Seo, Young-Tae
M.D. Inha University, School of Medicine
Internship completed at Inha University Hospital
A plastic surgery specialist of Inha University Hospital
A former chief of the department of plastic surgery at the Armed Forces Medical Command
A former director of Sinsegye plastic surgery hospital (Mi-a branch)
A former director of Oracle plastic surgery hospital (Mi-a branch)
An adjunct professor of the School of Medicine, Inha University
A member of the Korean Society of Plastic and Reconstructive Surgeons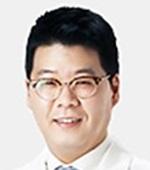 Lee, Seok-Jae
M.D.S. Oral and maxillofacial surgery, College of Dentistry, Dankook University
Completed residency at the department of oral and maxillofacial surgery of Dankook University Dental Hospital
Worked at Dental Hospital of the Graduate School of Clinical Dentistry of Hallym University 
A clinical lecturer of the oral and maxillofacial surgery
A member of the Korean Association of Maxillofacial Plastic and Reconstructive Surgeons
A member of the Korean Association of Oral and Maxillofacial Surgeons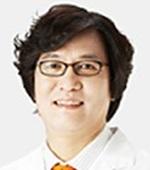 Lee, Ji-Hyuck
M.D. Seoul National University, School of Medicine
Completed residency and fellowship at the department of plastic surgery of Samsung Medical Center
A former professor of the School of Medicine at Ewha Womans University
A former chief of the department of plastic surgery at Ewha Womans University Medical Center in Dongdaemun
A member of the Korean Society of Plastic and Reconstructive Surgeons
A member of the Korean Society for Aesthetic Plastic Surgery (KSAPS}
A member of the Korean Cleft Palate-Craniofacial Association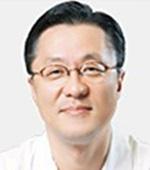 Park, Sang-Hoon
Ph.D., Seoul National University, School of Medicine
A former professor of Asan Medical Center, University of Ulsan Medical School
A former director of the Center for Craniofacial Deformities in Asan Medical Center.
A medical advisor of the Department of Plastic Surgery in Seoul National University Hospital
A former exchange professor of the Department of Plastic Surgery in New York University Medical Center, USA