Hus-hu Dermatology Clinic
Since its foundation in 2008, Hus-hu has made its name as an expat friendly clinic in Korea.  With the wide variety of medical services including Acne Treatment, Anti-Aging, Pigmentation, Botox and Derma Fillers, Chemical Peels, Medical Skincare, and Body Contouring, more than 1/3 of our non-Korean patients choose Hus-hu Dermatology Clinic based on the enthusiastic recommendations of their family and friends.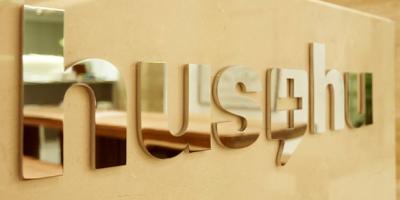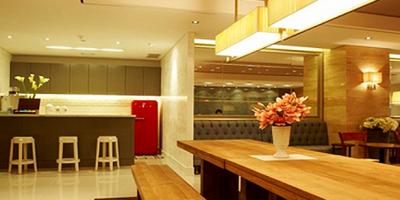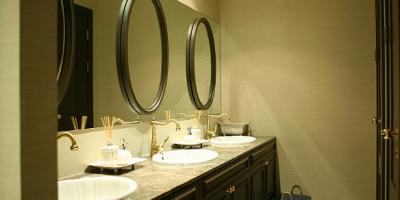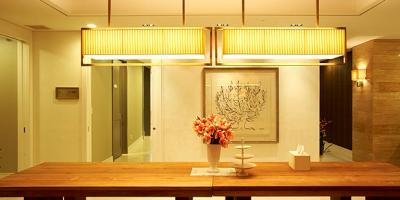 Office
Hour
We are closed on Sundays & national holidays.
| MON | TUE | WED | THU | FRI | SAT | SUN |
| --- | --- | --- | --- | --- | --- | --- |
| 10:00 ~ 19:00 | 10:00 ~ 19:00 | 10:00 ~ 19:00 | 10:00 ~ 19:00 | 10:00 ~ 19:00 | 10:00 ~ 16:00 | |
GentleMax Laser Toning

"Dual laser of GentleMax doubles up the effect of hyperpigmentation treatment."
GentleMax Laser Toning system utilizes Alexandrite laser with Quasi-Long-Pulse to effectively treat melasma and other pigmentation disorders. 755nm wavelength of GentleMax laser is easily absorbed into the pigmented lesions, which allows selectively targeting and eliminating melanin without causing laser burn on the skin.
GentleMax Laser Toning can minimize the damage on melanocytes - melanin producing cells located in the bottom layer of the skin's epidermis since it uses more secure energy output than existing Nd:YAG Laser, thus, reducing the risk of hyperpigmentation or vitiligo. GentleMax Laser Toning delivers greater result on targeting intractable melanin rooted deep in the dermis as it is able to penetrate much deeper into the dermis than other skin whitening laser systems.
Advantages of GentleMax
☞ 3G whitening
3G whitening system of Gentle Max provides laser toning & genesis lifting along with pigmentation treatment at the same time unlike traditional lasers where you must receive a separate session for each procedure.
☞ Multi-functional
With its special 3G whitening system, a dermatologist can select a specific wavelength customized for a patient's needs such as pigmentation, hair removal, skin elasticity or vascular disease.
☞ Quick, Strong and Accurate
Gentle Max produces the strongest power of 26,333watt, and has the largest laser beam with shorter shot waiting period than IPL. Gentle Max, equipped with DCD - self gas cooling system, protects the skin surface from the heat and reduces the unnecessary pain. 
Vbeam Perfecta

"Vbeam Perfecta virtually eliminates all vascular and pigmented lesions."
Vbeam Perfecta, the Pulsed Dye Laser Treatment System, features advanced micro-pulse technology, multiple handpieces for treating various spot sizes, and our patented Dynamic Cooling Device™ (DCD™) cooling system, which all but eliminates patient downtime by preventing purpura, or bruising. Vbeam Perfecta is the latest generation of Vbeam laser offering combination therapy of pigmentation, diffuse redness and spider veins. A new technology called Micro-Pulse allows more power delivery with minimized bruising and in many cases no bruising at all.
Advantages of Vbeam Perfecta
• Its unique micro-pulse technology provides gentle vessel heating, allowing effective and consistent results for your patients without any downtime.
• It includes the largest selection of spot sizes in the industry including self–calibrating SMART™ distance gauges, and the only integrated cooling system DCD (Dynamic Cooling Device™.
• Its wide range treating capability including challenging vascular lesions like PWS, telangiectasia and diffuse redness to eliminating epidermal pigmented lesions like age spots, to treating periorbital wrinkles.
Applicable Indications for Vbeam Perfecta
• Skin Rejuvenation, Acnes, Psoriasis, Rosacea
• Scars and Stretch Marks, Freckles, Sun and Age Spots
• Port Wine Stain, Facial and Leg Veins
• Pigmented Lesions, Benign Vascular Lesions
• Diffused Redness, Hemangioma, Angioma, Venous Lakes 
Fraxel re:store DUAL

"Fraxel DUAL is a fractional, non-ablative fiber laser for eppidermal & dermal pigment removal."
The Fraxel re:store® DUAL treatment is a safe, non-invasive laser skin treatment that can resurface damaged skin and uncover the skin of youth. It is the latest advancement to the original and most popular Fraxel re:store® treatment. The Fraxel re:store DUAL adds a second wavelength to the popular Fraxel re:store laser's 1550 nm wavelength. This new wavelength more effectively targets the superficial skin layers for faster clearance of pigment whereas the 1550 is ideal for deeper skin conditions. The superficial targeting plus the integrated cooling offer patients improved comfort during treatment. And you can now treat larger or multiple body areas with the 1927 nm wavelength because it does not rely on higher concentration topical anesthesia.
Advantages of Fraxel DUAL
• Two best in class lasers for deep and superficial resurfacing and pigment removal
(1550nm for deep skin conditions / 1927nm for superficial skin layers)
• Any Patient, Any Skin Type with Excellent face and off-face treatment results
• Effective for photo damage, mild to moderate periorbital wrinkles, acne scars, surgical scars,
melasma and actinic keratosis
• Restores aging and damaged skin
• Improved comfort through integrated cooling
• Fast clearance of pigment and immediate and progressive results
• Multiple & larger body areas in one session with minimal discomfort
• Less reliance on higher concentration topical anesthesia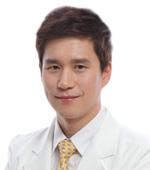 Dr. Kyung-Kook Hong
• Served as Chief of Dermatology, 2nd Div. of Marine Corps
• Completed Residency at Kyunghee University Medical Center
• Doctorate Degree Program at School of Medicine, Kyunghee University
• Official Member, the Association of Korean Dermatologists
• Official Member, the Korean Hair Research Society
• Official Member, the Korean Society of Hair Restoration Surgery
• Official Member, Korean Acne Care Association
• Official Member, the Korean Atopic Dermatitis Association
• Official Member, the Korean Association of Stemcell & Tissue Regeneration
• Official Member, Korean Society of Liposuction
• Official Member, Korean Society of Aesthetic Surgery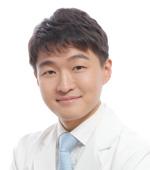 Dr. Kyu-Yeop Lee
• Valedictorian, School of Medicine, Yonsei University
• Resident, Dermatology Dept., Yonsei Severance Hospital
(Top of the Class on 1st Medical Board Test)
• M.Med in Dermatology, School of Medicine, Yonsei University
• Trained at Dermatology Dept., Ludwig Maximillian University, Germany
• Official Member, Korean Dermatological Association
• Official Member, Korean Society of Aesthetic Dermatological Surgery
• Official Member, the Korean Hair Research Society
• Official Member, the Association of Korean Dermatologists
• Official Member, Korean Acne Care Association
• Official Member, the Korean Atopic Dermatitis Association
• Official Member, Korean Association of Stemcell Therapy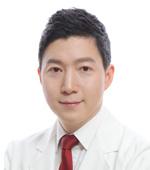 Dr. Se-Woong Oh (Cheon-ho branch)
• Chief of Dermatology Dept., Daejeon Army Hospital
• Completed Internship & Residency at Yonsei Severance Hospital
• Received M.Med at School of Medicine, Yonsei University
• Official Member, the Association of Korean Dermatologists
• Official Member, the Korean Hair Research Society
• Official Member, the Korean Society of Hair Restoration Surgery
• Official Member, Korean Acne Care Association
• Official Member, the Korean Atopic Dermatitis Association
• Official Member, Korean Association of Stemcell Therapy
• Official Member, Korean Society of Aesthetic Surgery
• Director of Research, Best Stemcell Research Association