Hanyang University Hospital
Since the foundation of Hanyang University Hospital in 1972, HYUMC has developed constantly based on its experience and know-how that has successfully carried on for last 40 years. With differentiated co- medical service with traditional oriental medicine and conventional western medicine Selected the Best Medical Service Center on 2009 by Korea National Tourism Organization.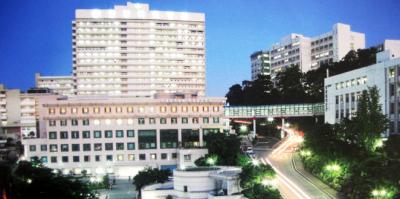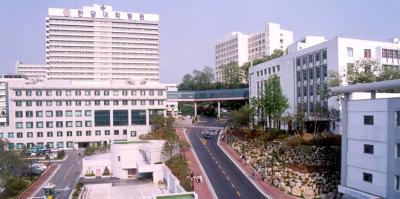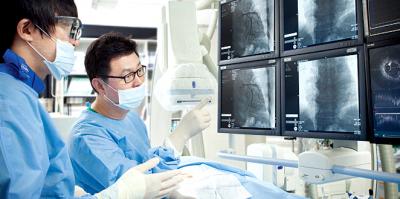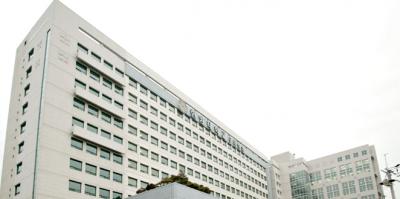 Office
Hour
| MON | TUE | WED | THU | FRI | SAT | SUN |
| --- | --- | --- | --- | --- | --- | --- |
| 08:30 ~ 17:30 | 08:30 ~ 17:30 | 08:30 ~ 17:30 | 08:30 ~ 17:30 | 08:30 ~ 17:30 | | |
Rheumatic Disease & Hip Replacement Arthroplasty

The Hospital for Rheumatic Disease
The Hospital for Rheumatic Disease Hanyang University was established in June 1989 as the first of its kind in the nation. The Hospital contains in a rheumatic treatment division, a joint rehabilitation division, a pain treatment division, an early arthritis division, and facilities for rheumatic radiology and orthopedic surgery. To advance its efforts to become a renowned medical institution, the Hospital for Rheumatic Disease conducts joint studied and engages in academic cooperation with prominent universities and research organization in the U.S. and Japan. 
Total Hip Replacement Arthroplasty
HUMC offers total hip replacement arthroplasty as one of specialized divisions of orthopedic surgery. Staff of orthopedic surgery are making their efforts to activities of joint studies and cooperative research with institutions on the total hip replacement arthroplasty. Academic achievement and accumulated experience of total hip replacement arthroplasty with 300 to 400 cases per year represent one of HUMC's specialized clinics.  
Specialized medical treatment services

Da Vinch S Robot Operation
It is an precise and safe operation technique for increasing regions of urological cancer, thyroid cancer, colorectal cancer, stomach cancer, head and neck cancer by using the high-tech robot. Also, the advantage of this technique are it leaves no scar, a quick
recovery, and minimizes the possibility of complications
Cancer Center
Cancer Center with high-tech testing equipment, the specialists at the Cancer Center provide medical treatments suitable for the patients with all types of cancer. In addition to the best medical treatment for the cancer patients. We operate the education team
comprised of nurses who are specialized in tumor. Clinical nutritionists and pharmacists for cancer patients. We also provide step-by-step education suitable for individual patients through pre and post operation management.
Degenerate Neurological Disease
HUMC's specialized clinics offers one-stop evaluation and treatment to help improve the quality of life for patients of degenerate neurological disease, who include a rapidly increasing elderly population. The Lou Gehrig's Disease Clinic was established to develop new medical treatments and to conduct research on the cause of the disease. The Lou Gehrig's Disease Clinic was established to develop new medical treatments and to conduct research on the cause of the disease 
Practicing love in truth and in deed
HUMC is proud to be a positive contributor to the general welfare of society through provision of various medical services to the local community, the general public, and expatriates in Korea who might otherwise be deprived of basic medical benefits. By following the university's motto of "Love in Truth and in Deed" HUMC will continue to assist those in need. "To practice 'love in truth and in deed' one shall always be diligent. Despite the fruits of one's labors, one shall remain honest and humble. The practitioner serves not oneself but others and the community."- Hanyang University Mission Statement
The Hanyang University Medical Center has always been practicing "Love in Truth and in Deed" since its establishment by opening its doors to everyone and even by providing free medical service to those in extreme situations both locally and abroad. At home, HUMC has provided free medical service to the local community and in remote areas where medical facilities are not available. The Center has also been known to provide relief aid to flood stricken regions. Internationally, HUMC has sent medical teams to developing countries such as Mongolia, Cambodia, and countries in Africa to provide assistance. Through its community outreach programs, HUMC continues to serve the needs of the community and beyond. Public health awareness seminars are held for local residents and as part of its patient care program, every month music shows and concerts are held for the families and friends of HUMC's patients. The Center also runs bazaars to raise funds for needy patients, and various fundraisers are organized including "Help Leukemia suffering Children."