Gangnam Bright Saint Mary's Lasik Center
Gangnam Bright Saint Mary's Lasik Center(Gangnam-Balgeun-seoungmo Ophthalmology) suggests appropriate cost and way of surgical operation for eyes based on methodical and professional examination. We promise a prudent and accurate counseling for your valuable eyes. 1. TRUST-worthy hospital 2. Being FRIENDLY hospital 3.Having PRIDE hospital 4. Getting ready for TOMORROW hospital Stationed English/Chinese/Japanese Global coordinators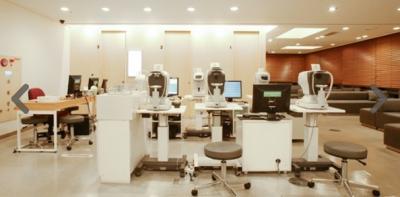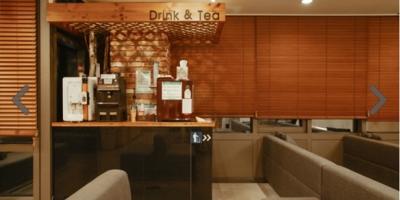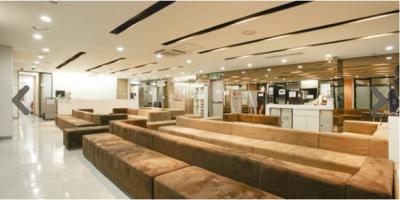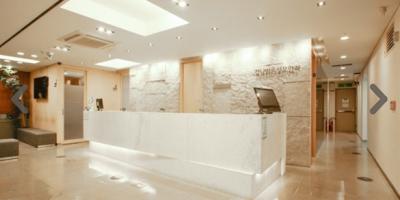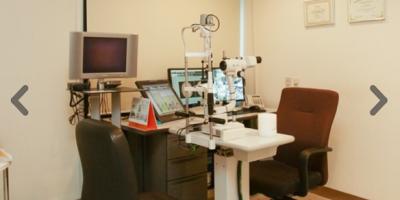 Office
Hour
Able to Counsel by reservation on Wednesday in Busan branch
| MON | TUE | WED | THU | FRI | SAT | SUN |
| --- | --- | --- | --- | --- | --- | --- |
| 10:00 ~ 19:00 | 10:00 ~ 19:00 | 10:00 ~ 19:00 | 10:00 ~ 19:00 | 10:00 ~ 19:00 | 10:00 ~ 16:00 | |
LASIK

LASIK, called Laser In-Situ Keratomileusis, is a way of operation which complement weakness of Eximer Laser Operation such as keratoleukoma or relapse into myopia.
LASIK is widely operated vision correction procedure, even today after introduced by Dr. LOANNIS PALLIKARIS from Greek in 1989. LASIK is a way of operation that the eyelids are held open, after creating a Corneal flap on the front of the eye with a precise automated instrument. The flap is gently lifted and the preprogrammed laser then reshapes the inner cornea to refocus the eye. The flap is repositioned and holds itself in place.
※ Ideal candidates for LASIK ※
 -One who suffer from side effects of contact lenses and have difficulty with wearing glasses or contact lenses; At least 18 years of age
- The cornea is thick despite myopia
- No problem founded on thorough medical examination about taking LASIK
- Inconvenience of wearing glasses or contact lenses in business or appearance
※ Advantages ※
- Recovery of eyesight is quick.
- The procedure is without much postoperative pain on account of having protected cornea epithelial cell
- Less possibility of recurrence of keratoleukoma or myopia
- Making a precise result of mild/moderate myopia
- Able to operate both eyes at the same time and there is no problem with going back to work as the eyesight is recovered over 0.6~1.0 which you need in daily life after a day of procedure.
- The treatment period and eye dropping period are within 1month.
- Less possibility of eye drop's side effects as anti-inflammatory eye drops only for short time after the procedure.
- Reoperation is easy 
LASEK

LASEK, Laser-Assisted Subepithelial Keratomileus, is a newest vision correction procedure which Dr. CAMELLIN from Italy contrived in 1999. LASEK is a surgical procedure that strip only the thin corneal epithelia off then peel the cornea off with laser. It is able to leave enough cornea more than LASIK do. LASEK is distinctive from LASIK which makes cornea flap and is performed by radiating laser after stripping off the surface of the peel which can be regenerated easily. Although LASEK has weakness such as Longer visual recovery time and pain and discomfort lasting for few days because creating and reattaching the flap in the cornea are avoided, it also has strength such as standing physical impact well, absolutely outstanding stability of leaving corneal thickness after operation compared to LASIK and dry eye caused by operation can be recovered after 6months.
※ Ideal candidates ※
- Want to have No Complications associated with creating and reattaching the flap in the cornea
- No possibility of LASIK such as thin cornea, flat cornea, and tiny eye etc.
- Have poor sight and thin cornea and the concern about dry eyes
- Have concern about direct physical impact in business like wrestling, martial art, boxing, aquatic sports, pilot, soldier
- Have concern about keratoleukoma and side effects caused by wearing contact lenses for long time.
- Unsuitable for LASIK or Want to have reoperation after previous LASIK
LASEK is suitable for the tiny eyes or eyes having risk of LASIK because of thin cornea and also suitable for specialist who have huge risk of getting direct physical impact on eyes like athlete, entertainer, pilot, soldier because creating and reattaching the flap in the cornea are avoided
- No Complications associated with creating and reattaching the flap in the cornea makes LASEK safer.
- Pain is stronger and the visual recovery time is longer than LASIK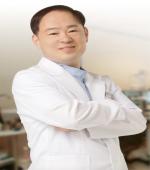 Representative Dr. Lee, Sang-Kyu
Graduated Medical school at Catholic University
Eye specialist in Catholic medical school Gangnam Saint Mary's hospital (the present Seoul Saint Mary's hospital)
Full membership of the present KEEDS
Researcher of pathology in Catholic medical school
Full membership of the present KSCRS
Full membership of the present ASCRS
Full membership of the present ESCRS
Full membership of the present ARVO in USA
The present Adjunct Professor of Catholic medical school
The director of Gangnam bright Saint Mary's Ophthalmology 
- Specialized in Oral & Maxillofacial Surgery
- Ph.D in Implantalogy, College of Medicine, Korea University
- Served as an adjunct professor, College of Medicine, Korea University
- Served as a full time dentist, Wilshire Park Dental Institute in California
Representative Dr. Lee, Kyung-Min
Specialist Doctor of Medicine
Graduated Graduate school of Medical school at Catholic University
Eye specialist in Catholic medical school Gangnam Saint Mary's hospital (the present Seoul Saint Mary's hospital)
Full membership of the present KEEDS
Full membership of the present KSCRS
Full membership of the present ASCRS
Full membership of the present ESCRS
Full membership of the present ARVO in USA
The present Adjunct Professor of Catholic medical school
The director of Gangnam bright Saint Mary's Ophthalmology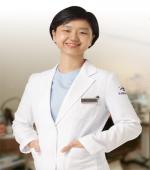 Dr. Park, Chae-Rin
Graduated Medical school at Seoul University
Eye specialist in Seoul Univ hospital
Clinical trial instructor in Seoul Univ hospital
Full membership of the present AAO
Full membership of the present KSCRS
Full membership of the present ASCRS
Full membership of the present ESCRS
Full membership of the present KEEDS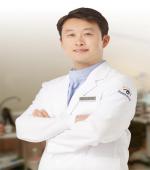 Dr. Yoon, Jae-Moon
Graduated Medical school at Busan University
Eye specialist in Saint Mary's Ophthalmology
The pro retina clinical trial professor in Samsung Seoul hospital
The present outside professor of Samsung Seoul hospital
Full membership of the present KEEDS
Full membership of the present KSOPRO
Full membership of the present ASCRS
Full membership of the present AAO
he present Adjunct Professor of Catholic medical school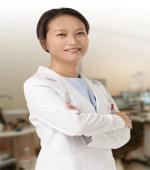 Dr. Lee, Seung-Hee
Graduated Medical school at Catholic University
Eye specialist in Catholic medical school Gangnam Saint Mary's hospital (the present Seoul Saint Mary's hospital)
Full membership of the present KEEDS
Researcher of Pathology class in Medical school at Catholic University
Full membership of the present KSCRS
Full membership of the present ASCRS
Full membership of the present ESCRS
Full membership of the present ARVO
The present Adjunct Professor of Catholic medical school