Gachon University Gil Medical Center
As a characteristic of Gachon University Gil Hospital, first, one can point out the fact that it has built the system of an independent specialized medical center since the early 1980. It is not unrelated to the process, which started from an obstetrics clinic and then developed into a general hospital in order to provide a wider range of medical service and then into a university hospital that seeks both treatment and prevention.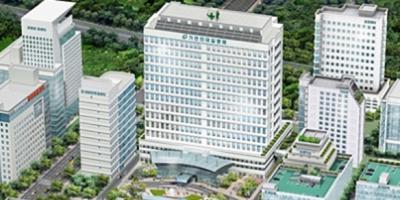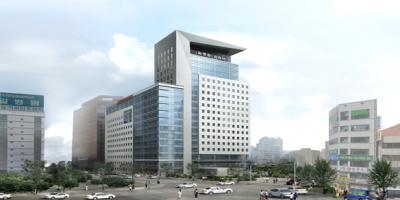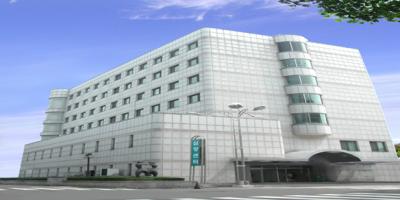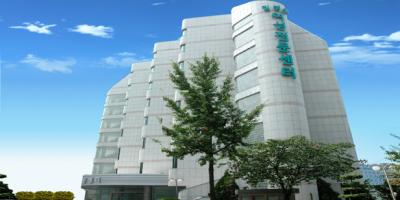 Office
Hour
| MON | TUE | WED | THU | FRI | SAT | SUN |
| --- | --- | --- | --- | --- | --- | --- |
| 08:00 ~ 17:00 | 08:00 ~ 17:00 | 08:00 ~ 17:00 | 08:00 ~ 17:00 | 08:00 ~ 17:00 | 08:00 ~ 13:00 | |
High Quality Cancer Treatment

Incheon Area Cancer Care Center designated by the Ministry of Health & Welfare has opened on October 2011. With its largest facility in the nation and over 20 medical coordinators specialized in cancer treatment, Cancer Care Center provides high quality patient management based on the ideal of humanism, and individualized one-stop service. The introduction of multidisciplinary system has greatly improved the speed of the overall cancer treatment process in the Cancer Center as the professional coordinators guide each care process promptly and accurately in the front line. U-Healthcare System developed internally is linked to the cancer patient management system enabling effective management anywhere, anytime.
Emergency Care Center of Gil Hospital has received the top-rating for 10 consecutive years. 8 licensed specialists and 22 residents are available 24/7 for best possible emergency care. The introduction of emergency medical helicopter 'Dr. Chopper' as the first in the nation has greatly helped saving countless lives. Gil Hospital of Gachon University also runs Pediatric Emergency Care Unit.
Implementation of Smart Hospital

Patients can pay their medical bill via PDA in their room linked to OCS (Order Communication System) of the hospital. Automated Payment Prescription and Parking Fee Settlement system installed throughout the hospital has reduced the patients' waiting time dramatically. U-Healthcare System has helped implementing the true meaning of 'Patient Oriented Smart Hospital' as the patients can readily access into their own account to register their condition, which then can be checked by the doctors via various mobile devices.
Gil Hospital of Gachon University provides various health screening programs to better suit our customer's need as follows;
1.Specialized cancer screening at the Cancer Care Center
2.Brain screening at the Brain Health Center
3.Women Only Zone for breast and thyroid cancer screening
4.Premium heath screening with an overnight stay