Dami Dermatology Clinic
Frequently visited by Korean celebrities, politicians and entrepreneurs, Dami Clinic provides high quality procedures on Dermatology, Cosmetic Surgery, Obstetrics and Gynecology, and Hair Transplant with great customer satisfaction since 2007.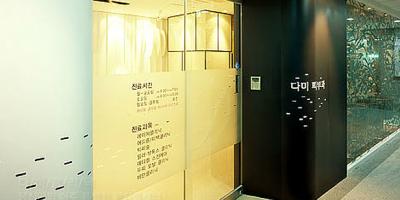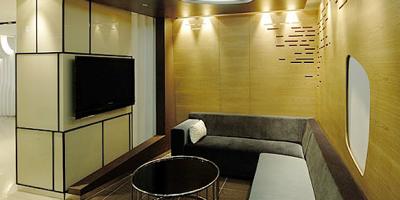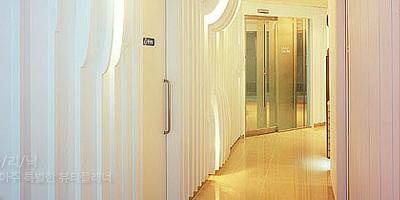 Office
Hour
| MON | TUE | WED | THU | FRI | SAT | SUN |
| --- | --- | --- | --- | --- | --- | --- |
| 10:00 ~ 19:00 | 10:00 ~ 19:00 | 10:00 ~ 19:00 | 10:00 ~ 19:00 | 10:00 ~ 19:00 | 10:00 ~ 16:00 | |
Stem-Cell Collagen Injection

Stem-Cell + PRP + Collagen Injection + Botox/Filler
• Treatment Time : 1 hour
• Effect : Anti-Aging + Wrinkle Removal + Moisturizing + Whitening + Skin Elasticity + Producing Collagen and Elastin (Long lasting effect over 25 months)
Ideal Candidates are those who:
• Are afraid of surgical procedures or can't afford downtime.
• Lack youthful volume on the forehead, cheek, under eyes, etc.
• Wish for long lasting effect.
Advantages of Stem-Cell Collagen Injection
• Perfect wrinkle removal with the use of Sculptra (FDA approved Collagen Injection), Stem-Cell PRP therapy, Botox and dermal filler
• Non-incision minimizes adverse effects like bruises & swelling
• Result lasts much longer compared to Botox and filler injections
• Provide volume and restore lost collagen back to the dermal tissue
Post Management of Stem-Cell Collagen Injection
• Place an ice pack for about 10 minutes to minimize bruise.
• Massage for 5 min. 5 times a day for 5 days to prevent nodule.
• Although it tends to revert back to the appearance before the injection as the swelling subsides, the effect will kick in after 4~6 weeks. 
1-Day Triple Whitening for Pigmentation Disorder

Eliminate skin imperfections with 3 combo laser program 1-Day Triple Whitening"
Pigmentation disorders such as melasma, freckles, blemishes, moles and aging spots cannot be treated with a single laser procedures. 1-Day Triple Whitening program combines 3 different lasers to better target and eliminate various pigmentation disorders in just one day.
Ellipse I2PL + CO2 + Nd-YAG lasers
• Treatment Time : 1 hour
• Effect : Melasma & Freckles + Moles + Aging spots Removal
(Different lasers may be used depending on the pigmentation types.)
1. Ellipse I2PL for melasma, freckles, acne scars and blemishes
Made in Denmark,Ellipse I2PL not only treats melasma, freckles and blemishes, but also improves facial flushing, acne and skin elasticity. Ellipse I2PL minimizes skin irritation and requires no downtime.
2. CO2 for moles and birthmarks
CO2 effectively removes moles or birthmarks to their roots deep inside dermal layer. It is recommended to avoid direct contact with water for 2~3 days after the procedure. Do not remove scabs to prevent scars.
3. Nd-YAG for aging spots, acne scars and blemishes
Nd-YAG is effective for large & heavy pigmentation disorder treatment such as age spots. It is recommended to avoid direct contact with water for 2~3 days after the procedure. Do not remove scabs to prevent scarring.  
Gold Lift

"Erase wrinkles with 0.1mm of pure gold. 99.99% of pure gold will change the age of your skin!"
Gold Lift is a breakthrough anti-aging procedure that inserts 0.1mm of 99.99% pure gold thread into the skin layer to eliminate wrinkles, even out skin tone, and improve skin elasticity without incision nor side effects. Gold thread inside the skin induces the generation of collagen, thus providing greater effects if used with Botox or dermal fillers.
• Treatment Time : 2 hours
• Effect : Enhance skin elasticity + Lift wrinkles + Improve skin tone
Advantages of Gold Lift
• Gold thread induces generation of collagen
• Generation of skin capillaries improves blood circulation of the skin
• Long lasting effects over 5 years
• Can be performed wherever the skin lacks elasticity and are wrinkled
• Non-incisional procedure is safe and free of scar marks and side effects
• Only requires local anesthesia during the procedure.
• You can return to regular daily activities after 2 days.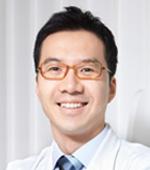 Dr. Deok-Gyu Park (Dermatologist)
• M.D., College of Medicine, SCH University, Seoul, Korea
• Ph.D., Master of Medical Science, Graduate School of SCH University
• Adjunct Professor, College of Medicine, SCH University
• Training Course Completion, Cosmetic Surgery Division in UCLA, USA
• Official Member, Korea Society of Aesthetic Surgery
• Official Member, Korean Society of Dermatological Pathology
• Official Member, Korean Society for Laser Medicine and Surgery
• Official Member, Korea Association for Dermatology and Trichology 
• Official Member, Korea Society of Mesotherapy
• Official Member, Korean Society for Stem Cell Research
• Official Member, Korean Society for the Study of Obesity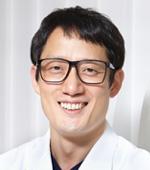 Dr. Jae-Yong Bahn (Cosmetic Surgeon)
• M.D., College of Medicine, SCH University, Seoul, Korea 
• Intern & Residency at SCH University Hospital 
• Scientific Director & Public Lecturer, Korean Academy for Total Aesthetic Medicine
• Editor of MD Journal (Monthly Medical Periodicals) 
• Training Course Completion, Cosmetic Surgery Dept. in UCLA, USA 
• Workshop Lecturer, Singapore in 2007 
• Translated chapters on Liposuction, Cosmetic Dermatology Series
• Official Member, Korean Society of Aesthetic Surgery
• Official Member, Korean Academy of Aesthetic Medicine
• Official Member, Korea Association for Dermatology and Trichology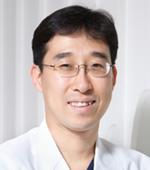 Dr. Sang-Hyun Koh (Gynecologist)
• Adjunct Professor, Chungang University
• Official Member, Korean Society of Obstetrics and Gynecology
• Official Member, the Korean Society of Menopause
• Official Member, Korean Society of Endoscopy
• Served as Manager, Jang's Women's Hospital
• Served as Director, Chungdam Natural Beauty Clinic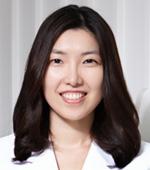 Dr. Hye-Yeong Jang (Dermatologist)
• Internship, Burn Plastic Surgery Center, Hangang Sacred Heart Hospital
• Official Member, Korean Primary Care Society
• Served as Deputy Director, Gangnam Oracle Dermatology Clinic
• Served as Medical Director, Ewha Skin Clinic