Cinderella Plastic Surgery
Cinderella Plastic Surgery only recommends the procedure ideal for you after thorough analysis and diagnosis. Trademark registered Plastic Surgery procedures - Multi-Dimensional Celebrity Plastic Surgery™ and Balance 4D Maxillofacial Surgery™ are designed to create a perfect face just like a celebrity you admire.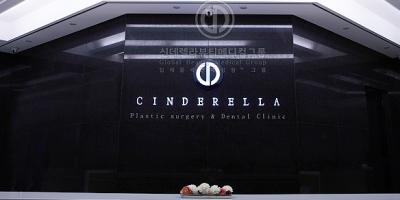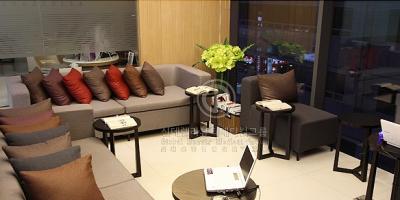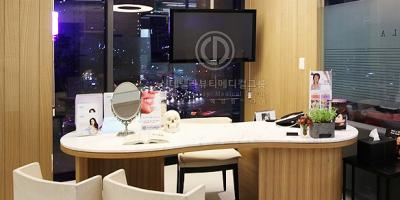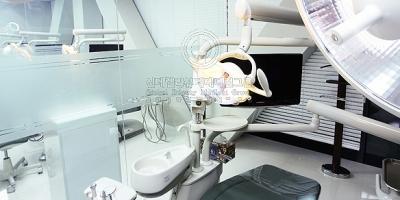 Office
Hour
We are closed on national holidays and Sundays. (No lunch break Monday thru Saturday)
| MON | TUE | WED | THU | FRI | SAT | SUN |
| --- | --- | --- | --- | --- | --- | --- |
| 10:00 ~ 19:00 | 10:00 ~ 19:00 | 10:00 ~ 19:00 | 10:00 ~ 19:00 | 10:00 ~ 19:00 | 10:00 ~ 16:00 | |
Multi-Dimensional Celebrity Plastic Surgery™

"Get a Multi-Dimensional Face like a Celebrity – Multi-Dimensional Celebrity Plastic Surgery™"
People are becoming more interested in small & oval facial shape as that of a celebrity. However, a small & oval face which is flat & plain lacks the real aspect of beauty. Facial structure of Caucasians has voluminous side profile whereas Asians' facial structure is wide in width and narrow in depth causing their face to look relatively wide and plain from the frontal view. In this case, reducing the width and increasing the volume of a side profile can bring out the balance and volume of a beautiful face.
"Enhancement of Profile Line"
Cinderella creates multi-dimensional face by harmonizing angles of profile line from forehead, nasal bridge, to chin. Increasing the height and adjusting the angle of a nasal bridge and surrounding area fill in the missing volume of a face, which makes you appear younger than before.
"Multiple Plastic Surgeries Ruins Your Face"
Simply shaving off jaw bones to reduce the size of a face must be avoided. Maxillofacial surgery should not be done just to reduce the size of your face as the surgery involves risk of heavy bleeding due to temporomandibular nerves and blood vessels. Cinderella's Multi-Dimensional Celebrity Plastic Surgery™ is trademark registered surgical procedure to create voluminous facial structure.
Multi-Dimensional Celebrity Plastic Surgery™ includes:
1. Mandibular Reduction Surgery
2. Forehead Augmentation
3. Mentoplasty
Balance 4D Maxillofacial Surgery™

Any surgery can shorten the length of your face. Any surgery can reduce the size of your face. 
However, it is not easy to create a true beauty through the harmonization of all aspect of facial elements.
Balance 4D Maxillofacial Surgery™ is the right choice to evoke true beauty lies inside you. Evolutionary Balance 4D Maxillofacial Surgery™ enhances your facial features not only aesthetically but also functionally including your smile line – teeth, gum and the shape of your lips.
The beauty of a face is determined by the proper ratio, symmetry, shape, harmonization and proper positioning of composite structures composed of eyes, nose, nasolabial area, forehead, cheeks, and chin. Balance 4D Maxillofacial Surgery™ focuses on accurate analysis of soft tissue balance data and bone measurement of facial features acquired by photo analysis and 360-degree rotational 3D video imaging system prior to the surgery in order to minimize possibility of the soft tissue asymmetry which leads to overall facial asymmetry even after acquiring the symmetry of the bones. 
Cindy Special

Circle Eye Surgery™
Circle Celebrity Eye Surgery™, trademark registered blepharoplasty procedure developed by Cinderella Plastic Surgery, promises you natural and beautiful looking eyes like celebrities that is harmonious with your face.
• Circle Double Eyelid™: Creates natural and smooth crease with beautifully shaped eyes after carefully designing the surgical area considering characteristics of each individual's facial features.
• Circle Epicanthoplasty™: Creates larger and more defined eyes by reducing wide interorbital width and fine tuning the radio of eyes and interorbital width. Circle Epicanthoplasty™ does not leave any scars.
• Circle Lateral Canthoplasty™: Creates large and attractive eyes by increasing the width of eyes. You can have softer facial impression and there is no adhesion after the surgery.
Cindy Face™
Trademark registered Cindy Face™ program developed by Cinderella Plastic Surgery can create a smaller face with a simple procedure. The reason your face visually looks larger than its real size is due to lack of youthful skin elasticity and skin sagging. Cindy Face™ not only focuses on creating V-shaped face, but also improving skin resilience to deliver you the truly youthful face you've ever wanted.
Advantages of Cindy Face™
Anyone can have small celebrity like V-line face and youthful skin tone with Cindy Face™ program.
1. Revitalize Facial Skin Elasticity
2. Natural Facial Expression
3. Favorite for Camera Audition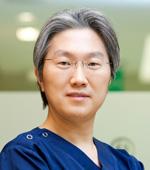 Dr. Jeong, Jong-Phil
• Served as a Specialist, Plastic Surgery Dept., School of Medicine, Korea University
• Adjunct Professor of Plastic Surgery Dept., School of Medicine, Korea University
• Served as Chief of Plastic Surgery Dept., Sinchon Yonsei Severance Hospital
• Official Member, the Korean Society for Aesthetic Plastic Surgery
• Official Member, Plastic Reconstructive Surgery Korea
• Active Member, Int'l Confederation for Plastic Reconstructive Aesthetic Surgery
• Active Member, Japan Society of Aesthetic Surgery
• Active Member, European Academy of Cosmetic Surgery
• Advisory Plastic Surgeon of MBC, KBS & SBS Talent Management Dept., MTM Entertainment, and Miss World University Pageant
• Advisory Plastic Surgeon of Korea Broadcast Association Union and Seoul Performing Art College
• Judge, Miss World University Pageant and Jett Super Girl Model Competition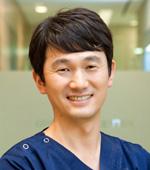 Dr. Jung-Bae Kim
• Adjunct Professor of Plastic Surgery Dept., School of Medicine, Korea University
• Completed Plastic Surgery Specialist Course, School of Medicine, Korea University
• Served as Clinical Prof. of Plastic Surgery Dept., School of Medicine, Korea Univ.
• Served as Professor of Plastic Surgery Dept., School of Medicine, Konyang Univ.
• Completed Training, Plastic Surgery Dept. of MD Anderson Center, USA
• Completed Training, Plastic Surgery Dept. of Alabama State University, USA
• Official Member, the Korean Society of Plastic and Reconstructive Surgeons
• Official Member, the Korean Society for Aesthetic Plastic Surgery
• Official Member, the Korean Association of Plastic Surgeon
• Official Member, International Confederation of Plastic and Reconstructive Surgery
Dr. Won-Il Choi
• Graduated from School of Medicine, Korea University
• Completed Plastic Surgery Specialist Course, School of Medicine, Korea University
• Adjunct Professor of Plastic Surgery Dept., School of Medicine, Korea University
• Served as a Plastic Surgeon at Juliet Plastic Surgery Clinic
• Official Member, the Korean Society of Plastic and Reconstructive Surgeons
• Official Member, the Korean Society for Aesthetic Plastic Surgery
• Official Member, Korean Cleft Palate-Craniofacial Association
• Official Member, the Korean Association of Plastic Surgeon
• Official Member, International Confederation of Plastic and Reconstructive Surgery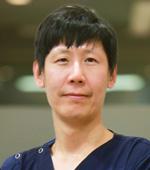 Dr. Jae-Il Ryu
• Graduated from School of Medicine, Yonsei University
• Completed Residency at Younsei Severance Hospital
• Specialist in Family Medicine
• Performed over 4000 Liposuction Surgeries for the past 11 years
• Established 'Easy Lipo' liposuction technique
• Hosted 113 times of 'Live Liposuction Seminar for Surgeons' for the past 4 years
• Published a medical reference book called 'Easy Liposuction' in 2007
• Published an essay of 'Surgeon to sculpt the body' in 2010
• Served as a Director of Lipo Me Clinic specialized in Liposuction
• Plastic Surgeon of Liposuction Center of Cinderella Plastic Surgery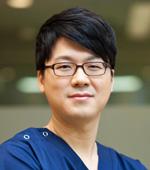 Dr. Nam-Yeop Kim
• Graduated from School of Medicine, Korea University
• Completed training at Guro Hospital of Korea University
• Specialist in Anesthesiology
• Official Member, the Korean Society of Anesthesiologists
• Official Member, the Korean Pain Society