Cardiovascular Center of Incheon St. Mary's Hospital
Cardiovascular Center of Incheon St. Mary's Hospital is the top-rated medical institution for Acute Myocardial Infarction for 5 consecutive years since 2008, and also specialized in high-risk surgery of percutaneous coronary intervention (PCI) in Incheon-Bucheon area.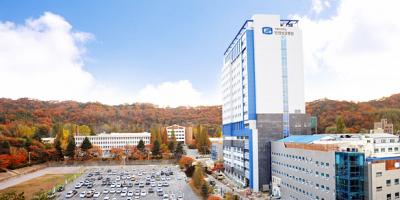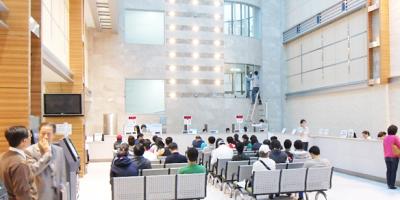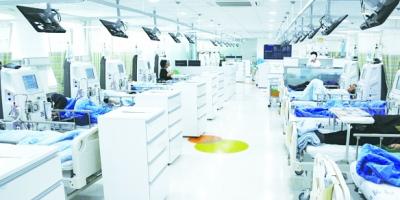 Office
Hour
| MON | TUE | WED | THU | FRI | SAT | SUN |
| --- | --- | --- | --- | --- | --- | --- |
| 08:30 ~ 17:00 | 08:30 ~ 17:00 | 08:30 ~ 17:00 | 08:30 ~ 17:00 | 08:30 ~ 17:00 | 08:30 ~ 12:00 | |
Acute Myocardial Infarction

Emergency Coronary Intervention Procedure for Acute Myocardial Infarction is available 24/7 at the Cardiovascular Center of Incheon St. Mary's Hospital
Top-Rated Acute Myocardial Infarction Care for 3 consecutive years
Cardiovascular Center of Incheon St. Mary's Hospital is operated under the strict guideline of keeping on-call staff 24/7 in order to provide best possible care for emergency cardiovascular patients.
Cardiovascular Center with its 20 specialists in cardiology and thoracic & cardiovascular surgery runs interdisciplinary care process for the patients. Once the patient arrives at ICU, it is reported to the cardiovascular specialists to provide appropriate medical treatment within 30 minutes of the admittance.
Prompt emergency care of cardiovascular condition is critical as it is directly linked to the survival rate of the patients. For this reason, every staff is required to reside nearby Incheon St. Mary's Hospital to minimize travelling distance when emergency patients are admitted.
Thanks to these strict guideline, Incheon St. Mary's Hospital of the Catholic University of Korea has received top-rating (★★★★★) on acute myocardial infarction care by Health Insurance Review & Assessment Service of Korea for 5 consecutive years since 2008. The assessment was conducted based on the acute myocardial infarction inpatients admitted via emergency room. Among 189 medical institutions (44 tertiary hospitals and 145 secondary hospitals) evaluated, only 29 hospitals have received the top-rating.
The quality rating was determined based on following 7 evaluation indicators:
1. The number of inpatients for acute myocardial infarction
2. Thrombolytic administration rate within 30 minutes of admittance
3. Completion rate of primary PCI within 90 minutes of admittance
4. Aspirin administration rate at the point of arrival at the hospital
5. Aspirin prescription rate upon discharge
6. Beta-blocker prescription rate upon discharge
7. Mortality within 30 days of hospitalization 
Stent Graft

'Stent Graft Insertion' procedure has opened a new chapter of aortic aneurysm care
Aortic aneurysm refers to the condition which a part of long cylindrical tube like aorta is disfigured (dilated) as a shape of a bag. Aorta serves as the main passageway of supplying oxygen-rich blood to the entire body as it is directly connected to the heart as well as to the major organs (brain, liver, stomach and small intestine) by blood vessels. The formation of aortic aneurysm on the wall of aorta can be life threatening regardless of its location if the condition of aneurysm worsens over time and is torn.
Once the aorta, the largest blood vessel in the body ruptures, only 50% of patients arrives hospital alive, and the survival rate of the admitted patients after the surgery is less than 50~60%. For Kim (76) who made it to the hospital alive with stable blood pressure despite her old age received stent graft instead of sternotomy without general anesthesia or a chest incision to reduce risks of surgery dramatically.
Stent graft can increase the safely of surgery on elderly patients compared to laparotomy. No matter how well the surgery is done, low resilience of elderly patients increases the chance of complications, and this is why surgical procedure with less and small incision is absolutely preferred especially on elderly patients.
In the past, to remove aortic aneurysm, major operation was required – replacing deformed aorta with artificial vessel through an incision as large as 50~60cm from one's chest to stomach. Now stent graft is replacing high-risk surgery. Without general anesthesia or a chest incision, a stent 'mesh tube' is inserted through a femoral artery in the groin. When the stent reaches the aneurysm site, the sheath is withdrawn leaving the graft in place. The graft then expands against the walls of artery to form a normal healthy shape.
Incheon St. Mary's Hospital of the Catholic University of Korea has succeeded the surgery without extracorporeal circulation through heart-lung-machine. Performing extracorporeal circulation to temporarily arrest heart before the surgery generally causes complications due to the usage of heart-lung-machine. Thus, eliminating extracorporeal circulation process can reduce recovery period, inflammatory response as well as post surgery complications. Heart-lung-machine is not used on stent graft procedure.
Incheon St. Mary's Hospital uses the latest stent graft technique successfully on aortic aneurysm cases and even for the complicated cases like aortic aneurysm rupture. 
Minimally Invasive Cardiac Surgery

During the cardiac surgery, heart-lung-machine which takes over the role of heart & lungs, and median sternotomy for clear visibility has been commonly used. Though this method does provide satisfactory result, the possible complications due to sternotomy as well as postoperative pain and scarring did cause great discomfort especially for women.
Minimally invasive surgery, especially endoscopic surgery has become popular in many surgical fields starting 1990s. Although applying these changes in cardiac surgery was technically challenging due to the need of sternotomy for visibility and extracorporeal circulation, the attempt to apply the technique has been ongoing steadily; non-pump coronary artery bypass graft (CABG), minimally invasive or modified sternotomy. Currently, 3 types of minimally invasive surgery are used in the field of cardiac surgery.
Minimally invasive cardiac surgery provides greater patient satisfaction. Cardiac surgery is directly related to the patient's life, thus, safety and accuracy of the surgery must be considered primarily as well as the method of the surgery. With recent development of various devices and the accumulation of surgical experience and know-how, the minimally invasive surgery has started to get recognized as a plausible procedure.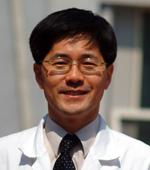 Dr. JEON Dusoo, Cardiologist
• Specialized in Coronary Artery Disease, Hypertension
• Chief & Professor of Cardiology, Incheon St. Mary's Hospital, the Catholic University of Korea
• 1996~ Full-Time Instructor, Assistant Professor, & Associate Professor of Cardiology, Incheon St. Mary's Hospital, the Catholic University of Korea
• 2000~2001 Trained at Cedars Sinai Hospital, USA
• 1996 M.D., Graduate School of Medicine, the Catholic University of Korea
• 1986 Graduated from School of Medicine, the Catholic University of Korea
• Member, the Korean Association of Internal Medicine
• Member, the Korean Society of Cardiology
• Insurance Council Secretary, the Korean Society of Cardiology
• Insurance Director, the Korean Society of Interventional Surgery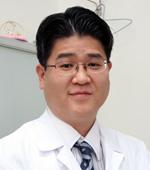 Dr. SHIN Dongil, Cardiologist
• Specialized in Angina, Myocardial Infarction, Hypertension
• 2009~Present Assistant Professor of Internal Medicine, Incheon St. Mary's Hospital, the Catholic University of Korea
• 1999~2004 Residency Training in Internal Medicine, Incheon St. Mary's Hospital, the Catholic University of Korea
• 1999 Graduated from School of Medicine, the Catholic University of Korea
• Publicity Committee, the Korean Society of Cardiology
• Member, Interventional Surgery Research Association
• Member, the Korean Association of Internal Medicine
• Member, the Korean Society of Hypertension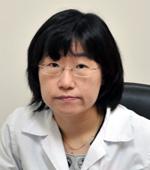 Dr. KIM Mijung, Cardiologist
• Specialized in Congestive Heart Failure, Valvular Diseases, Hypertension
• 2009~Present Assistant Professor of Internal Medicine, Incheon St. Mary's Hospital, the Catholic University of Korea
• 1999~2004 Residency Training in Internal Medicine, Incheon St. Mary's Hospital, the Catholic University of Korea
• 1999 Graduated from School of Medicine, the Catholic University of Korea
• Member, the Korean Association of Internal Medicine
• Member, the Korean Society of Cardiology
• Member, the Korean Society of Echocardiography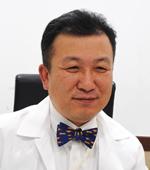 Dr. YOON Jungseop, Thoracic & Cardiovascular Surgeon
• Specialized in Aortic & Vascular Surgery, Robotic Surgery for Lung Cancer and Mitral Valve Repair, Congenital & Adult Heart Disease Surgery, Lung Cancer, Esophageal Cancer, Mediastinal Tumor
• 2011 Chief of Cardiac Intensive Care Unit
• 2010~2011 Director of Cardiovascular Center
• 1991 M.S. in Thoracic and Cardiovascular Surgery, Graduate School of Medicine, the Catholic University of Korea
• 1980 Graduated from the School of Medicine, the Catholic University of Korea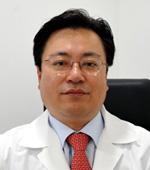 Dr. YOON Chisoon, Thoracic & Cardiovascular Surgeon
• Specialized in Adult Heart Diseases, Artery Diseases
• 2011~Present Clinical Professor of Thoracic & Cardiovascular Surgery, Incheon St. Mary's Hospital, the Catholic University of Korea
• 2006 M.D. in Thoracic & Cardiovascular Surgery, Graduate School of Medicine, Chungnam National University
• 1995 M.S., Graduate School of Medicine, Yonsei University
• 1987 Graduated from School of Medicine in Wonju, Yonsei University
• Member, the Korean Society for Thoracic & Cardiovascular Surgery
• Member, the Korean Society for Vascular Surgery
• Member, the Korean Society of Critical Care Medicine
• Member, the Korean Society of Phlebology
• Member, European Association for Cardio-Thoracic Surgery