Camellia Miz Korean Medicine
Camellia Miz Korean Medicine focuses on non-surgical aesthetic procedures utilizing the principles of Korean medicine for natural beauty and wellbeing without worrying about side effects and surgical marks. Camellia Miz's all-female medical staffs give you extra comfort during the consultation and treatment procedure.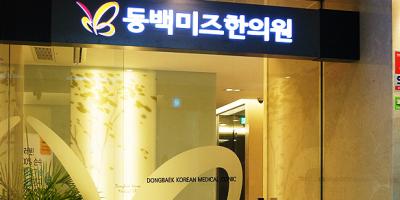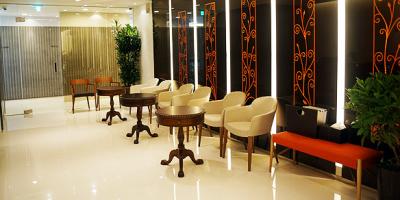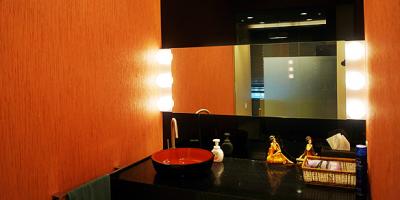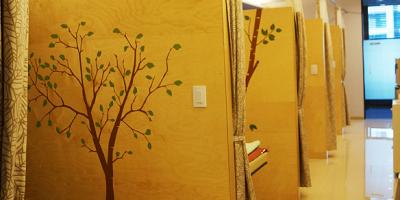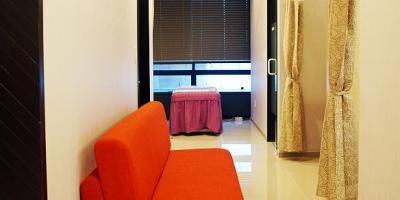 Office
Hour
| MON | TUE | WED | THU | FRI | SAT | SUN |
| --- | --- | --- | --- | --- | --- | --- |
| 10:00 ~ 21:00 | 10:00 ~ 21:00 | 10:00 ~ 21:00 | 10:00 ~ 21:00 | 21:00 ~ 19:00 | 10:00 ~ 17:00 | |
Thread Embedding Facelift

Medicated thread embedded in subcutaneous skin layer stimulates intravenous and dermal layers over a long period of time and strengthens indigenous healing power within the body. New skin tissues such as collagen, elastin and hyaluronic acid are generated as embedded threads dissolve inside the skin. Threads embedded inside the breasts enhance elasticity and augment breasts as tissues are regenerated. For sagging skin, threads lift SMAS layer to tighten loose skin and improve skin tone as well as skin laxity.
For face reduction procedure, not only embedded medicated threads rearrange overgrown facial muscle layer to help restore its original state, but also continue to prohibit the overgrowth of facial muscles.
Thread embedding therapy does neither require general anesthesia nor incisions, which provides great advantages of no surgical scars, less pain, almost no bleeding or swelling.
Effects of Thread Embedding Therapy
• Formation of V-Line Face:
Eliminate excessive fatty deposit on the face to form V-line face
• Diminish Fine Lines & Wrinkles:
Excellent for improving fine lines & wrinkles on neck, chin, eyes and forehead
• Enhance Facial Contour:
Improve facial asymmetry and facial contour using Yin-Yang balance principle of Korean medicine theory
• Semi-Permanent Effect:
Prolonging the effect of lifting through the continuous skin and soft tissue regeneration
With accumulated know-how of Camellia Miz, Korean Medicine Thread Embedding Therapy can help you have smaller looking face with resilient skin without pain and notable side effects. 
Thread Embedding Rhinoplasty

Thread Embedding Rhinoplasty Therapy of Camellia Miz induces collagen regeneration and cell growth through localized stimulation on acupoints and dermis using acupuncture needle, which stimulates muscle tissue surrounding the nose and enhances the height of the nose naturally. Unlike dermal filler commonly used in plastic surgery, thread embedding therapy does not inject any foreign objects under the skin. Instead, it only induces the proliferation of the autologous tissues for safe and natural looking result that is permanent.
Thread embedding rhinoplasty therapy using the principle of Korean medicine can be applied to various types of nose including snub, aquiline, Greek, crooked, wide, turned-up, or flat nose;
• For flat nose, naturally enhancing nasal bridge from the crease line of the eyelids while leveling the height of glabella and nasal tip will create attractive nose shape.
• For crooked nose which often causes facial imbalance, straightening bent nasal cartilage with acupuncture will correct the balance.
• For snub nose due to the shape of the cartilage in nasal cavity or over-developed muscle tissue, thread embedding or pharmacopuncture treatment is used to correct the nose shape.
Thread embedding rhinoplasty therapy using the principle of Korean medicine can permanently and naturally enhances the height of the nose as it stimulates proliferlation of autologous tissue. 
Needle Embedding Breast Augmentation

Needle Embedding Breast Augmentation Therapy of Camellia Miz treats the parenchymal tissue of the breast with acupuncture, thread embedding, pelvic correction, and massage. In addition, proliferation of adipose tissue through the stimulation of dorsal axillary and breast acupoints, and strengthening of pectoralis muscle also enhances volume and resilience of the breasts.
Camellia Miz guarantees effectiveness of the breast augmentation therapy with extensive know-how gained by wide variety of clinical cases. All-female Camellia Miz's experienced staffs will give you the extra comfort during the procedure.
Advantages of Needle Embedding Breast Augmentation Therapy
"No adverse effect, no hormonal drug, and no use of foreign objects"
• Non-surgical procedure only utilizing acupuncture, massage and herbal medicine is free of any adverse effect.
• Simple & quick procedure allows you to resume normal daily activitiy immediately after the treatment.
• Semi-permanent result can be expected as long as there is no big change in body weight after the procedure.
• Natural looking result is delivered as no foreign objects are used.
Needle Embedding Breast Augmentation Therapy delivers following results;
• Size augmentation by 2.5cm
• Breast asymmetry correction
• Improved laxity and lifting due to natural regeneration of collagen and elastin as acupuncture therapy stimulates acupoints of the breast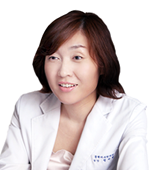 Dr. Mi-Rim Jung
• Graduated from Biotechnology Dept., Yonsei University
• Graduated from School of Korean Medicine, Sangji University
• Academic Director, Korean Society of Aesthetic Korean Medicine
• Recognized Doctor in Aesthetic Korean Medicine, Korean Society of Aesthetic Korean Medicine
• Official Member, Korean Medical Institute of Dermatology & Aesthetics
• Official Member, the Society of Korean Medicine for Obesity Research
• Casted on KBS 'Morning World'
• Casted on MBC 'Today Morning Live'
• Casted on MBN "Aesthetic Acupuncture" for Korean Medicine Breast Augmentation
• Official Member, Korean Medicine Breast Augmentation Research for SI Therapy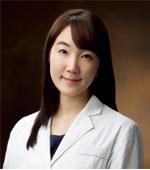 Dr. Shin-Ae Kwon
• Graduated from School of Korean Medicine, Kyunghee University
• Master's Degree in Acupuncture, Graduate School of Korean Medicine, Kyunghee University
• Served as a doctor, Kyunghee Morning Korean Medicine
• Provided Medical Service for International Patients, Namsan Korean Village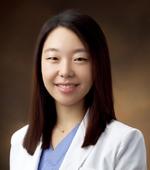 Dr. Ye-Jin Kang
• Graduated from School of Korean Medicine, Daegu Hanny University
• Served as a doctor, Michaeum Korean Medicine Clinic, Haeundae Branch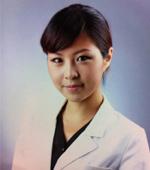 Dr. Jee-Hye Choi
• Graduated from School of Korean Medicine, Daegu Hanny University
• Served as a doctor, Ilchim Korean Medicine
• Served as a doctor, Hwabyeong Hansol Hospital
• Served as a doctor, Moskin Korean Medicine
Dr. Mee-Jin Ham
• Graduated from School of Korean Medicine, Gacheon University
Needle Embedding Rhinoplasty