Barosun Orthopedic Surgery Hospital
'Degenerative Arthritis, Knee Joint Injury, Hip Joint Disease, Unicompartmental Knee Arthroplasty, Total Knee Arthroplasty' Barosun Hospital respects our patients with honesty and Integrity. We not only take care of our customers as our own family but do our best to offer better and better service.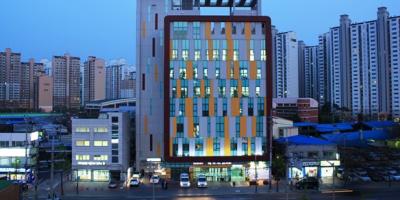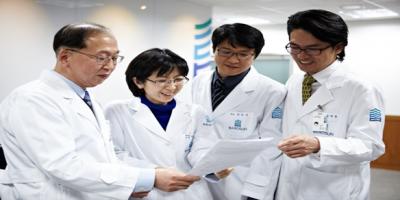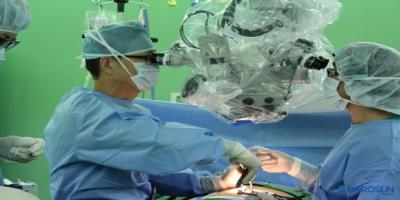 Office
Hour
MON
TUE
WED
THU
FRI
SAT
SUN
09:00 ~ 19:00

09

:00 ~ 19:00

09

:00 ~ 19:00

09

:00 ~ 19:00

09

:00 ~ 19:00

09

:00 ~ 13:00
Knee Joint Surgery Center

Knee Joint Center of Barosun Hospital handles degenerative cartilage diseases and ligament injury which cause waling difficulty in daily life with minimal incision arthroscopic surgery.
Joint & Orthopedic Surgery Specialist, Dr. Kim, Jun-Sik who has had 2,000 more of compartmental knee replacement surgeries and Dr. Lee, In-Muk who has performed 7,000 more of minimal invasive hip & knee joint replacement surgery make a precise decision for the utmost surgery outcome.
Knee joints help us walk for our whole lifetime and directly affect to ambulation. Once knee cartilages develop degenerative, they are not irreversible to become normal and get only worse with continues pain unless treated properly. This eventually cause low quality of life. Therefore, the early treatment must be implemented not to get worse. Depending on the grade of damages, total knee replacement or compartmental knee replacement is performed as a treatment, which needs around 2 weeks of recovery period. 
Spine Surgery Center

Spinal neurosurgery specialist, Dr. Choi, Won-Kyu (20 and more years of clinical experience, 1,000 more surgical cases of cervical vertebrae surgery) and a group of orthopedic specialists hold a regular conference to discuss each patient case and reach to the safest treatment plan.
The key advantage of Spine Center of Barosun Hospital is that a microscopic spine surgery that save normal tissues as much as possible. Also, it particularly specializes microsurgery using microscope which is applied to management of degenerative spinal joint diseases and acute pain occurred at cervical, thoracic, lumbar vertebrae.
Vertebrae system where is affected by functions of bones, ligament, and muscles not only support human body but protect spinal cord. This explains why it is significant to perform certain treatments which can preserve the normality of each organ and help rehabilitation. For the cervical vertebrae where is a pathway for crucial nerves and vessels, it needs precision technique to protect blood vessel from any kind of damage. Moreover, most of spinal diseases show positive response to non-surgical treatment or proper medication if detected at an early stage of occurrence.
Shoulder Surgery Center

Shoulder Center of Barosun Hospital treats degenerative diseases (arthritis, calcareous deposit on shoulder joints), damaged ligaments, torn muscle, and carpal tunnel syndrome.
Shoulder joints have the most wide motion range among all type of joints human have. They connect arms and torso as well as function importantly in terms of arm movements like elevation and rotation. Once a certain part of ligaments or muscles surrounding shoulder joints become dysfunctional, shoulder motion becomes too weak to move properly or shoulder pain is likely to begin. Pain management can be applied like medication, injection therapy, or surgical method using arthroscopy.
In order to detect and treat early symptoms of 3 major shoulder matters; adhesive capsulitis, rotator cuff tear, and calcific tendinitis, Shoulder Center of Barosun Hospital provides patients with the evidence based diagnosis and medical services that are established by orthopedic specialists and physiotherapists.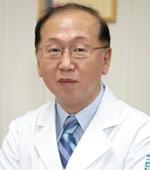 Dr. Kim, Joon-Sik
[Professional field] Degenerative Arthritis, Knee Joint Injury, Hip Joint Disease, Unicompartmental Knee Arthroplasty, Total Knee Arthroplasty, Total Hip Joint Arthroplasty, Cruciate Ligament Repair/Reconstruction, Meniscus Repair/reconstruction
Over than 25 years' experience in Orthopedic Surgery
Performed more than 2,000 cases of Unicompartmental Knee Arthroplasty 
Doctor of Medicine, School of Medicine, Hanyang University, Seoul, Korea
Doctor of Philosophy in Medicine, Hanyang University, Seoul, Korea
Research Fellowship of Johns Hopkins Hospital(Arthritis Center), USA
Research Fellowship of Baltimore Harbor Hospital (Compartmental Arthroplasty), USA
Clinical Assistant Professor, Gangbuk Hospital, Sungkyunkwan University School of Medicine, Korea
Course Director of Asia Pacific Arthroplasty Training Center, Zimmer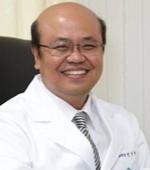 Dr. Jin, Gun-Hyung
[Professional field] Degenerative Disc Disease, Lumbar Spine Stenosis, Disc Herniation, Spondylolisthesis, Scoliosis, Spine Compression Fracture, Lumbar Discectomy, Spine Fusion, Neuroplasty, Neurolysis, Vertebroplasty
Over than 10 years' experience in Orthopedic Surgery (Spine, Joint)
Doctor of Medicine, Medical School , Chungnam National University, Daejeon, Korea
Fellowship (Spine Center) of Inje University Sangye Paik Hospital, Seoul, Korea
Member of the Korean Orthopedic Association
Member of the Korean Minimally Invasive Spine Surgery Research Society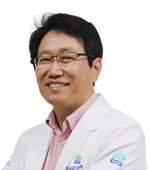 Dr. Lee, In-Mook
[Professional field] Degenerative Arthritis, Knee Joint Injury, Hip Joint Injury, Geriatric Fracture, Minimally Invasive Knee Arthroplasty, Minimally Invasive Total Hip Arthroplasty, Hip Resurfacing, Revision surgery of Arthroplasty
Over than 15 years' experience in Orthopedic Surgery
Performed more than 7,000 cases of Minimally Invasive Hip & Knee Arthroplasty 
Doctor of Medicine, School of Medicine, Hanyang University, Seoul, Korea
Doctor of Philosophy in Medicine, Hanyang University, Seoul, Korea
Clinical Education and Training, Birmingham Nuffield Hospital, UK
Clinical Education and Training, St. Luke's Episcopal Hospital, Baylor Medical Center, USA
Professor, Orthopedic surgery, Eulji General Hospital, Eulji University, Seoul, Korea
Member of the Korean Orthopedic Association
Member of the Korean Hip Society
Member of Korean Knee Society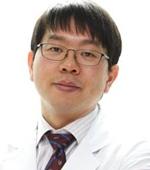 Dr. Park, Jun-Seok
[Professional field] Rotator Cuff Injury/Rupture, Frozen Shoulder (Adhesive Capsulitis), Shoulder Impingement Syndrome, Carpal Tunnel Syndrome, Epicondylitis, Arthroscopic Surgery
Over than 10 years' experience in Orthopedic Surgery
Doctor of Medicine, School of Medicine, Inje University, Gimhae, Korea
Fellowship (Shoulder Center) of Konkuk University Hospital, Seoul, Korea
Member of the Korean Orthopedic Association
Member of Korean Shoulder & Elbow Society
Member of Korean Arthroscopy Society
Member of Korean Society of Sports Medicine
Associate Professor, Konkuk University Hospital, Seoul, Korea