Balgeun Sesang EYE Clinic (I LOVE EYE CENTER)
JCI Certified Balgeun Sesang EYE Clinic was founded by Dr. Jong-Ho Lee in 1997, being the first eyesight correction specialized hospital in Korea. Balgeun Sesang Eye Clinic is a leading hospital for eyesight correction in Korea, with many years of surgical experience and verified surgery know-how. We provide superior LASIK surgery skills and are renowned for our eyesight correction operation.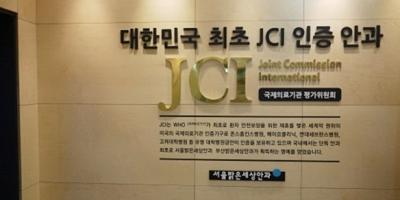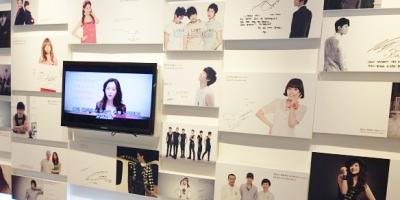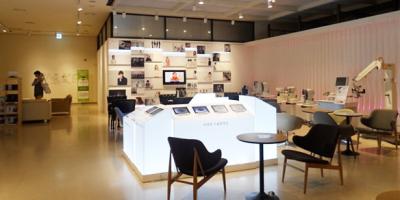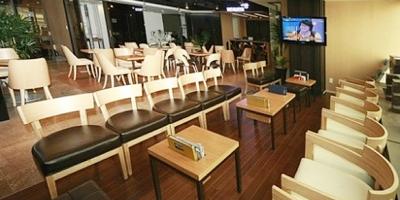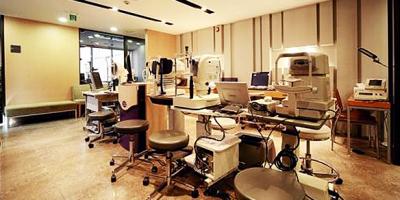 Office
Hour
Hours for out-patients are 10:00~19:00 Monday through Saturday. We are closed on Sundays.
| MON | TUE | WED | THU | FRI | SAT | SUN |
| --- | --- | --- | --- | --- | --- | --- |
| 10:00 ~ 19:00 | 10:00 ~ 19:00 | 10:00 ~ 19:00 | 10:00 ~ 21:00 | 10:00 ~ 19:00 | 10:00 ~ 18:00 | |
Laser Eyesight Correction_LASIK, LASEK

Balgeun Sesang is internationally acknowledged to provide superior surgical results on laser eyesight correction. Equipped with 19 laser devices approved by FDA, Balgeun Sesang Eye Clinic has performed 160,000 eyesight correction, 75,000 wavefront, 113,000 intra/VISU LASIK, 12,000 Intraocular lens surgery.
• VISUMax
VISU LASIK is designed to be able to provide the best keratotomy, and unlike the usual femtosecond lasers, all the operation processes including suction are 100% controlled by the computer. This enables upgraded performance and accuracy compared to former minute keratotomy machines. Furthermore, with far upgraded performance (200KHz laser, 3-dimentional cutting ability, fixing cornea), this ensures a more sage and comfortable surgery.
• Allegretto Blueline
With the world's first 400Hz laser, it ensures short operation, improves night vision and prevents light blurring, and minimizes cutting area for safe and better eyesight as well as the comfort of the patient.
• DaVinci Crystal Plus Line Laser
World's fastest and safest state of the art femtosecond laser shooting speed of 5,000KHz, 10 times that of the conventional laser. With such rapid speed, the laser can reduce the time spent on refractive surgery.
Intraocular Surgery_ICL VISION CORRECTION

Intraocular surgery is performed to replace the existing crystalline lens because it has been clouded over by a cataract, or as a form of refractive surgery to change the eye's optical power. Although most of intraocular lens fitted during the surgery are monofocal lenses matched to distance vision, multifocal intraocular lenses which provide the patient with multiple-focused vision at fat and reading distance, and adaptive intraocular lenses which provide the patient with limited visual accommodation are also available. 
• Implantable Contact Lens - ICL
It is designed to be able to be inseted into the eye, between the eye lens and the iris, preserving the cornea and eye lens. It corrects refraction abnormally with minute damage to eye tissues, and is suitable for correcting the highest myopia which cannot be corrected with LASIK and more than a -10 diopter.
• Artisan Lens
A kind of ICL lens, designed after the claws of a lobster, eye correction surgery by fixing the lens to the iris of the eye, which works as an iris diaphragm.
• Arti-Flex
Final evolution form of ARTISAN, compementing the disadvantages of ARTISAN surgery, that with small incision(3.2mm), lessening poissibility of lead to astigmatism and damage to cornea, quick recovery and better correction like ICL.
Presbyopia Correction

Balgeun Sesang Eye Clinic's presbyopia correction center was set up after the clinic has accumulated various surgical know-how during the past 14 years, and through continuous research and development, we offer each patient a very customized surgical option in order to correct presbyopia.
• C-Near Presbyopia Correction Surgery
A customizable prebyopia correcting surgery which can make patients' far and near vision better without unwanted regression. C-Near surgery uses world's smallest laser beam with 0.44mm, and can create smooth corneal surface while ablating minimal amount of cornea, thus preserving patients' far vision while correcting near vision.
• Intracor Presbyopia Correction Surgery
World's first femtosecond laser based surgery which can be customized to meet individuals' need. With the state of the art femtosecond laser, we can correct patients' presbyopia without damaging their cornea. The surgery involves no incision, excision, or visible damage, and exerts its effect on cornea's stroma only. Thus, patients can preserve their corneal shape, and the surgery will not cause any infection or other side effects.
• Supracor Presbyopia Correction Surgery
Supracor surgery uses Technolas-20/10 Perfect Vision Laser, and the surgery can give you better far, near, and intermediate vision through patented remodeling of cornea.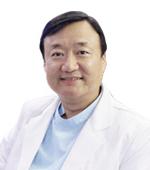 Jong-Ho Lee, Eye Specialist, D.M. (Representative Director)
• Completed Jules Stein (UCLA) Fellow in the U.S.
• Registered Member of Korean Ophthalmology Association
• Registered Member of U.S. Ophthalmology Association
• Registered Member of Korean Refractive Surgery Association
• Registered Member of U.S. Refractive Surgery Association
• Global Ambassador Group Member
• Member of IROC Society of Cataract and Refractive Surgery
• Instructor of ICL Training Course
• Awarded as World's Best Doctor for ICL
• Artiflex Best Skilled User
• Board Member of Korean Medical Laser Institute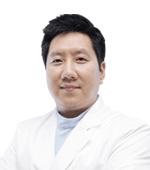 Je-Myeong Lee, Eye Specialist, D.M. (Director)
• Registered Member of Korean Ophthalmology Association
• Registered Member of U.S. Ophthalmology Association
• Registered Member of Korean Refractive Surgery Association
• Registered Member of Korean Contact Lens Researching Association
• Registered Member of Korean Exterior-Eye Researching Association
• Registered Member of U.S. Refractive Surgery Association
• Registered Member of U.S. Contact Lens Institution
• Registered Member of European Refractive Surgery Association
• Registered Member of World Refractive Surgery Association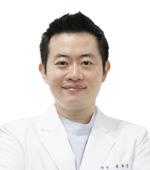 Yoon-Joong Song, Eye Specialist, D.M. (Director)
• Registered Member of Korean Ophthalmology Association
• Registered Member of Korean Contact Lens Researching Association
• Registered Member of Korean Refractive Surgery Association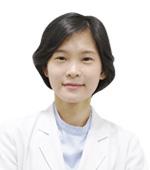 Sun-Hee Baek, Eye Specialist, D.M. (Director)
• Graduate of the school of medicine, the Catholic University of Korea
• Registered Member of Korean Ophthalmology Association
• Registered Member of Korean Refractive Surgery Association
• Registered Member of Korean Contact Lens Researching Association
• Registered Member of Korean Refractive Institution
• Registered Member of U.S. Refractive Surgery Association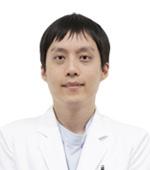 Byeong-Do Kang, Eye Specialist, D.M. (Director)
• Registered Member of Korean Ophthalmology Association
• Registered Member of Korean Contact Lens Researching Association
• Registered Member of Korean Exterior-Eye Researching Association
• Registered Member of U.S. Refractive Surgery Association
• Advisory of Green Cross/Kyobo Life Insurance Health Care