WITH Plastic Surgery
WITH plastic surgery is with you. 
[WITH plastic surgery takes great pride in our medical professionals.]
- All of the surgeons at WITH plastic surgery have graduated from Seoul National University.
- Trustworthy Medical Team: Operated by the best medical staffs with over 10 years of experience. 
- Dedicated doctor system: Your primary surgeon will be in charge of the entire process of your surgery from pre-op design to last suture as well we post-op follow up. 
- Patient-oriented surgeons: Surgeons at WITH plastic surgery is there to pay attention and invest sufficient time for each and every patient. 
[WITH plastic surgery puts the patient safety as the top priority.]
- No claims and complaints for over 10 years since the clinic opened.
- Anesthesiologist stays in the clinic at all times. 
- Emergency response system: Equipped with Defibrillators and Emergency Kit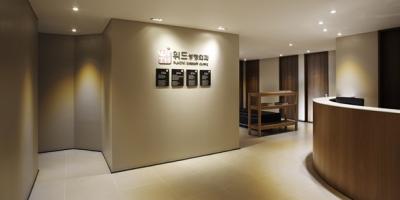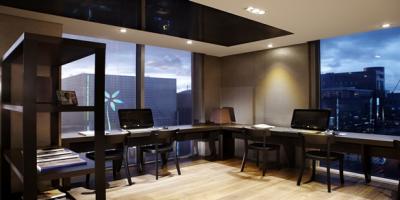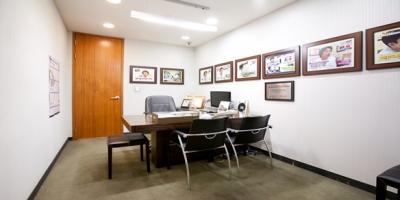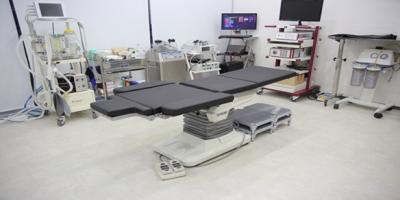 Office
Hour
| MON | TUE | WED | THU | FRI | SAT | SUN |
| --- | --- | --- | --- | --- | --- | --- |
| 10:00 ~ 19:00 | 10:00 ~ 19:00 | 10:00 ~ 19:00 | 10:00 ~ 19:00 | 10:00 ~ 19:00 | 10:00 ~ 17:00 | |
Breast Augmentation

1. Characteristics of WITH Mammoplasty
- Maximize the volume. 
- Natural, desirable cleavage.
- Soft and real feeling.
- Natural movement.
2. Reasons of why WITH Mammoplasty brings the best result there is.
- Dr. Jihyuk KIM: Plastic surgeon specialized in mammoplasty with over 15 years of experience. 
- Safe, accurate endoscopic incision : The latest, high-definition equipment by WOLF.
- Patient optimized, authentic implant used : Choose the best optimized implant based on patients' height, skin elasticity, density of breast tissue, curved degree of ribs (Only use the FDA & KFDA approved implants) 
- Safety: No complaints, claims for over 10 years. Anesthesia given by an anesthesiologist, Emergency response system.
- Thorough post-op care: Scar management, Capsular contracture prevention, High-frequency massage, etc. 
3. Advantage of WITH Mammoplasty
- Minimal tissue damage and bleeding, delicate hemostasis, No need of blood transfusion.
- Minimize the pain and accelerate recovery, No need of hospitalization.
(If a patient undergoes the surgery on Friday, then she may departure on Monday.)
- Accurate placement of implants, No need of wearing shaping(supporting) bra.
- Using Histoacryl to seal the incision, No need of stitch out procedure.
Bimaxillary surgery

1. WITH Bimaxillary surgery, with the best oral and maxillofacial surgeon, Nara Kang.
- Dedicated surgeon will be in charge of the entire process from initial consultation to post-op follow up. 
- With over 10 years of experience and more than 1,000 cases of bimaxillary surgery performed 
- Speedy and accurate surgery : Surgery done in 2 hours. 
- Cutting-edge, high level surgical technique
ㆍ Multiple segment maxillary surgery (MSLF1) 
: Possible to control width and angulation of maxillary incisor  Shorten the period of correction.
- Personalized surgical technique based on each patients' condition
ㆍ Mandible first : 2nd grade malocclusion  maintain exact location of the joints
ㆍ Maxilla first : 3rd grad malocclusion, long face
2. WITH Bimaxillary surgery is safe.
- Safety : 10 years of no claim or complaints. Anesthesia given by an anesthetist, Emergency response system available.
- 3D CT allows the precise operation plan and measure the volume of airway. 
3. WITH Bimaxillary surgery brings the most comfortable pre-op and post-op process.
- Minimize duration of the duration of orthodontic correction.
- No need for the fixtures between bones.  Natural, ease breathing
- Minimal Swelling and quick recovery. 
4. WITH Bimaxillary surgery considers one's growth when planning surgery. 
5. WITH Bimaxillary surgery is performed under combined system of plastic surgery, oral and maxillofacial surgery, orthodontics, anesthetics, and ENT. 
Ophthalmoplasty & Rhinoplasty

Personalized Ophthalmoplasty & Rhinoplasty - Personalized surgical techniques to meet patients' needs. (Shape & Size)
Advantages of WITH Ophthalmoplasty & Rhinoplasty
1. Trustworthy Medical Professionals 
- Best Plastic surgeons with over 15 years of experience and knowhow. 
- Surgeons and medical staffs at WITH invest sufficient time and pay attention for each and every patient. 
- Your primary surgeon will be in charge of the entire process of your surgery and even the post-op follow up. 
2. Surgical Technique
- Instead of practicing unified surgical technique, we perform personalized 1:1 surgical technique to maximize customer satisfaction. 
- Delicate surgical technique allows the patients have natural, sophisticated look afterwards. 
3. Result after the surgery
- Minimize swelling and bruising. 
- Your primary surgeon will be responsible for the result. 
- High recommendation rate and low revision surgery rate.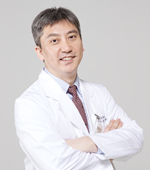 Nara Kang
Graduated from School of Dentistry, Seoul National University
Ph.D. Oral and Maxillofacial Surgery, Graduate school of Dentistry, Seoul National University
Residency, Oral and Maxillofacial Surgery, Seoul National University Dental Hospital 
Clinical Fellow, Oral and Maxillofacial Surgery, Seoul National University Dental Hospital
Professor, Oral and Maxillofacial Surgery, Graduate school of Ewha Womans University Clinical Dentistry
Member of The Korean Association of Oral and Maxillofacial Surgeons
Resident training staff of The Korean Association of Oral and Maxillofacial Surgeons
Certified dentist of the Korean Association of Maxillofacial Plastic and Reconstructive Surgeons
Member of The American Association of Oral and Maxillofacial Surgeons
Member of The International Association of Oral and Maxillofacial Surgeons
Member of The European Association for Cranio-Maxillo-Facial Surgery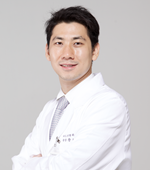 Jaekwon Wang
Graduated from Seoul National University Medical School
Residency in Plastic surgery at Seoul National University Hospital
Advisory Professor of Seoul National University Hospital
Member and life member of The Korean Society of Plastic and Reconstructive Surgeons
Member of The Korean Society for Aesthetic Plastic Surgery
Member of The Korean Cleft Palate-Craniofacial Association
Member of The Korean Society for Microsurgery
Member of The Korean Association of Clinical Plastic Surgeons
Member of The IPRAS (International Plastic Reconstructive & Aesthetic Surgery)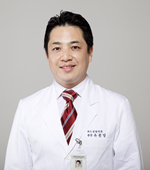 Wonil Yoo
Graduated from School of Medicine, Seoul National University
Residency in Plastic surgery at Seoul National University Hospital
Chief of Plastic Surgery of Korean Armed Forces Capital Hospital
Advisory Professor of Seoul National University Hospital
Member and life member of The Korean Society of Plastic and Reconstructive Surgeons
Member of The Korean Society for Aesthetic Plastic Surgery
Member of The Korean Cleft Palate-Craniofacial Association
Member of The Korean Society for Microsurgery
Member of The Korean Association of Clinical Plastic Surgeons
Member of The IPRAS (International Plastic Reconstructive & Aesthetic Surgery)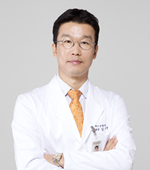 Jihyuk Kim
Graduated from School of Medicine, Seoul National University
M.D, Plastic Surgery, Seoul National University Graduate School of Medicine 
Residency in Plastic surgery at Seoul National University Hospital
Advisory Professor of Seoul National University Hospital 
Member and life member of The Korean Society of Plastic and Reconstructive Surgeons
Member of The Korean Society for Aesthetic Plastic Surgery
Member of The Korean Cleft Palate-Craniofacial Association
Member of The Korean Society for Microsurgery
Member of The Korean Association of Clinical Plastic Surgeons
Member of The IPRAS (International Plastic Reconstructive & Aesthetic Surgery)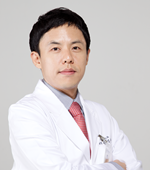 Dr. Le,, Sung-joo
Graduated from School of Medicine, Seoul National University
Ph.D, Plastic surgery at Seoul National University Graduate School of Medicine
Residency in Plastic surgery at Seoul National University Hospital
Fellowship in Plastic surgery at Seoul Samsung Hospital
Adjunct professor in plastic surgery of Seoul University Hospital 
Adjunct professor in plastic surgery of Samsung Seoul Hospital
Member and a life member of The Korean Society of Plastic and Reconstructive Surgeons
Member of The Korean Society for Aesthetic Plastic Surgery
Member of The Korean Cleft Palate-Craniofacial Association
Member of The Korean Society for Microsurgery
Member of The IPRAS (International Plastic Reconstructive & Aesthetic Surgery