Oracle Skin Clinic
Oracle Skin Clinic has largest number of local branches in Korea (47 local, 12 overseas), having its head office in Apgujeong area. Advanced medical devices are equipped and highly experienced staff are ready. Oracle has delivered top quality medical service for international patients since its foundation in 2004.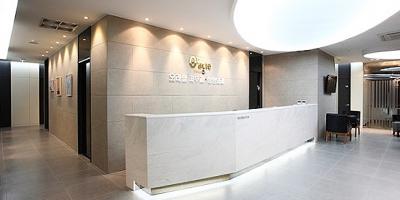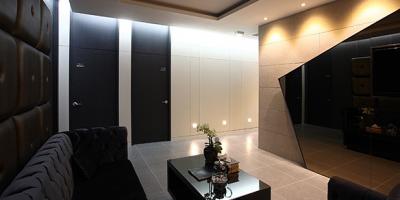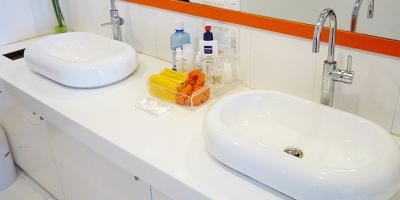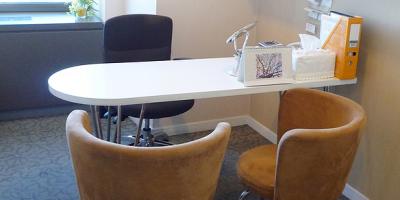 Office
Hour
| MON | TUE | WED | THU | FRI | SAT | SUN & Holidays |
| --- | --- | --- | --- | --- | --- | --- |
| 10:00 ~ 20:00 | 10:00 ~ 20:00 | 10:00 ~ 20:00 | 10:00 ~ 20:00 | 10:00 ~ 20:00 | 10:00 ~ 17:00 | 10:00 ~ 17:00 |
Ulthera Skin Tightening Laser

Oracle is the first clinic certified to provide high quality Ulthera skin tightening laser treatment in Korea.
What is Ulthera Skin Tightening Laser?
Popular among wide range of age group from 20s to 60s, Ulthera - high intensity ultrasound therapy - is known to treat wrinkles, enlarged pores, sagging skin with only a single procedure. Ulthera Skin Tightening Laser effectively treats dermal layer which causes skin wrinkles using a radiographical tool called 'HIFU-Knife'.
Advantages of Ulthera Skin Tightening Laser
Ulthera Skin Tightening Laser is approved by FDA for its safety and Ulthera's ultrasonic imaging device provides great visibility for a dermatologist during the procedure. There is no downtime after Ulthera Skin Tightening Laser. Patients can usually expect visible result 90 days after the procedures since it takes up to 30~60 days for collagen to regenerate.
Non-Surgical Face Lift - Filler, Botox, Sculptra

What are Non-Surgical Face Lift Procedures?
Non-Surgical Face Lift procedures refer to procedures such as filler or Botox injections. 10~20 minutes of short procedures make them favorable for busy office workers to take care of their beauty needs during lunch hour. These non-surgical face lift procedures can deliver the results similar to those of more invasive procedures, thus, people who aren't comfortable with such invasive procedures can take the advantages of the non-surgical face lift procedures for a quick rejuvenation at Oracle Skin Clinic.
Non-Surgical Face Lift - Filler & Botox
It only takes less than 10 minutes to correct deeper winkles or nasolabial folds with the dermal filler injection. Fillers not only eliminate nasolabial folds effectively, but also enhance the height of your nose or nasal tip without getting a rhinoplasty. Effect of filler injection usually last for 1~5 years, and then naturally absorbed into the tissue layer. Non-Surgical Face Lift Procedures are more affordable compared to other surgical procedures, and do not leave any scars with no downtime.
Non-Surgical Face Lift - Sculptra
Sculptra, the collagen regeneration accelerator, is an effective injection treatment for face lift. Unlike existing filler injections, Sculptra requires at least 3 sessions of injections at the interval of 4~6 weeks. The effect of Sculptra starts to kick in 2~3 weeks after the sessions.
INFINI for pore management, acne scar and fine line removal

What is INFINI?
INFINI is the latest anti-aging treatment stimulating regeneration of collagen and elastin in dermal layer with high frequency micro needle. Unlike existing laser treatment, INFINI does not irritate outer skin which speeds up the healing process. INFINI's new concept of 3D Fractional tightening system allows 360°(left/right/top/bottom) skin lifting instead of current 180°(left/right) skin lifting.
Advantages of INFINI
INFINI has less risk of hyper pigmentation after the procedure, and only requires a short recuperation time. The patented Flow-Needling technology reduces pain, swelling and bleeding during the procedure. There is no downtime, and it can be applied to various areas such as small scars, face, neck and chest.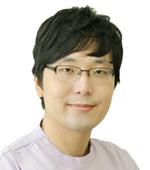 Dr. Young-Hyun Ju
• Graduated from College of Medicine, Seoul National University
• Doctorate from College of Medicine, Seoul National University
• Internship, Seoul National University Hospital
• Dermatology Specialist, Seoul National University Hospital
• Winner, Millennium Honorary Scholar 2000, Seoul National University Hospital
• Completed Botox-Filler Academy, the Association of Korean Dermatologists
• Dermatologist, Oracle Skin Clinic in Apgujeong
• Official Member, Korean Dermatological Association
• Official Member, the Association of Korean Dermatologists
• Official Member, the Korean Association of Aesthetic and the Well-Being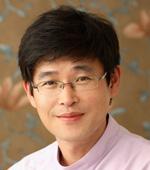 Dr. Young-Woo Roh
• Chief of Dermatology Dept., The Armed Forces Gwangju Hospital
• Served as a dermatologist at Young-Woo Roh Dermatology
• Served as a dermatologist at Oracle Daejeon Branch
• Served as a dermatologist at Oracle Shincheon Branch
• Dermatologist, Oracle Apgujeong Branch
• Specialist in Dermatology
• Official Member, Korean Dermatological Association
• Official Member, Korean Society for Laser Medicine and Surgery
• Official Member, Korean Society of Aesthetic Dermatology
• Director, the Korean Hair Research Society 
- Specialized in Oral & Maxillofacial Surgery
- Ph.D in Implantalogy, College of Medicine, Korea University
- Served as an adjunct professor, College of Medicine, Korea University
- Served as a full time dentist, Wilshire Park Dental Institute in California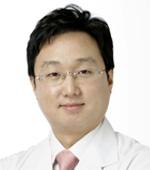 Dr. Jeh-Young Park
• Honorary Graduate & Specialist in Dermatology, College of Medicine, Seoul National University
• Awarded for great achievement in medical thesis and posted in International Medical Journal (2004)
• Advisory, Dermatology Dept., Seoul National University Hospital
• Executive Director, Korean Association of Anti-Aging Dermatology
• Advisory for Radiesse (Merz Asia-Pacific Pharmaceuticals)
• Advisory for Botox & Juvederm (Allergan Korea)
• Official Member, American Academy of Dermatology
• Official Member, American Society of Laser Medicine and Surgery
• Official Member, American Society for Dermatologic Surgery
• Official Member, American Society for Lipo-Suction Surgery
• Official Member, American Society for Hair Replacement Surgery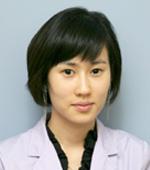 Dr. Hee-Jung Kim
• Specialist & Doctorate in Dermatology
• Official Member, Korean Dermatological Association
• Official Member, the Association of Korean Dermatologists
• Official Member, Korean Association of Dermatologic Surgery
• Official Member, Korean Society for Laser Medicine and Surgery
• Official Member, Korean Academy of Aesthetic Medicine
• Dermatologist, Oracle Apgujeong
• Award Winner, the 58th Conference of Korean Dermatological Association 2006
• Award Winner, the 29th Annual Academic Award 2009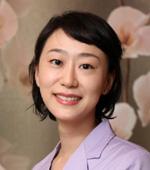 Dr. Hye-Won Shin
• Specialist in Dermatology, Hanyang University Medical Center
• Majored in Dermatological Science, School of Medicine, Hanyang University
• Dermatologist, Oracle Apgujeong
• Official Member, Korean Dermatological Association
• Official Member, the Association of Korean Dermatologists 
- Specialized in Oral & Maxillofacial Surgery
- Ph.D in Implantalogy, College of Medicine, Korea University
- Served as an adjunct professor, College of Medicine, Korea University
- Served as a full time dentist, Wilshire Park Dental Institute in California
Wrinkle Reducing Botox (1)

Wrinkle Reducing Botox (2)

Hair Transplant

Freckle Reducing IPL