NEO Plastic Surgery
Neo Plastic Surgery is specialized in orthognathic surgery, facial rejuvenation for past 11 years in Seoul, Korea. Neo Plastic Surgery has gained reputation for revisional and complex surgeries through extensive clinical experience and technical know-how. Neo Plastic Surgery strives to provide advanced medical service for all customers.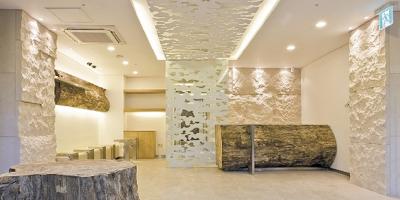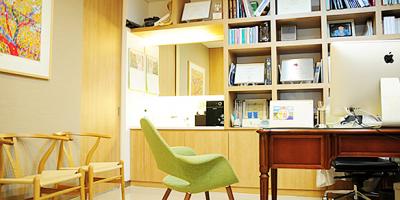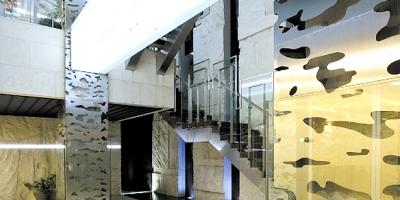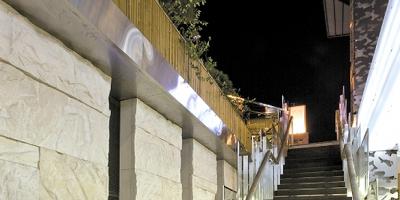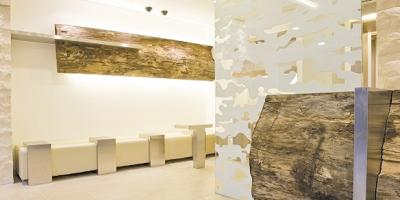 Office
Hour
Appointment at late night or on Saturday evening, Sunday and national holidays is available upon prior arrangement.
| MON | TUE | WED | THU | FRI | SAT | SUN |
| --- | --- | --- | --- | --- | --- | --- |
| 10:00 ~ 19:00 | 10:00 ~ 19:00 | 10:00 ~ 19:00 | 10:00 ~ 19:00 | 10:00 ~ 19:00 | 10:00 ~ 16:00 | |
Revisional Plastic Surgery

With highly experienced plastic surgeons from renowned university hospitals in Korea, Neo Plastic Surgery is recognized as the top class clinic for revisional and reconstructive plastic surgery. 
Applicable area for revisional plastic surgery
• Eye: eyelid surgery, eye shape correction & revision, upper blepharoplasty, lower blepharoplasty
• Nose: nasal implant removal, revisional rhinoplasty, nasal tip cartilage removal or revision, cartilage retransplant, deformed nasal bridge implant revision or removal
• Facial Line: revisional mandible reduction, malar revision, jawline revision, short chin silicone implant removal or revision
• Wrinkles: remove inserted thread or re-insert thread, rhytidectomy, revisional rhytidectomy
• Mammoplasty: breast implant removal, revisional breast implant, breast reconstruction after mastectomy (breast removal)
• Ohter procedures: dermal filler removal, dermal filler reinsertion
MACS (Minimal Access Cranial Suspension Lift)

Neo Plastic Surgery has first introduced MACS (Minimal Access Cranial Suspension Lift) procedure in Korea. Minimal incision rhytidectomy has the primary advantages of preserving the posterior hairline and avoiding retroauricular scars, which makes this procedure popular among many celebrities in Korea.
Applicable Area for Rhytidectomy
• forehead lift
• mid-face lift
• lower-face lift
• neck lift
• entire face lift
• entire face lift + neck lift
Types of surgical procedures & matierals according to the degree of difficulty
• MACS Lift
• MAGIC Lift
• Q Lift
• Silhouette Lift
• Revisional Lift
Orthognathic Surgery

Dr. Se-Min Paik, a leading authority in orthognathic surgery, is the partner of Neo Plastic Surgery. Dr. Paik, a professor of Plastic Surgery Dept. of Seoul National University and a former professor of Paik Hospital, was trained in Mayfair University in NY, USA. Surgeons at Neo Plastic Surgery are personally trained by Dr. Paik for professional and accurate orthognathic surgery.
Applicable Area for Orthognathic Surgery
• Long face revision
• Long chin revision
• Micrognathia correction
• V-line Mandible reduction
• Around rotation cut
• Short chin correction
• Frontal & side malar reduction
Advanced Orthognathic Equipment
• Latest 3D-CT acculately provides anatomical analyze before surgery.
• Aqualite Orthognathic Laser delivers smooth edges on excision areas, hemostasis, early recovery, and pain reduction.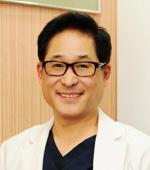 Dr. Park, Jung-Il (M.Med & Specialist in Plastic Surgery)
• Graduated from School of Medicine, Busan National University
• Master of Medicine, Paik Hospital, Inje University
• Completed Internship, Plastic Surgery Dept., Inje University Paik Hospital
• Specialist, Plastic Surgery Dept., Inje University Paik Hospital
• Served as Professor, Inje University Paik Hospital in Seoul
• Served as Chief of Plastic Surgery Dept., South Seoul Paik Hospital
• Served as Plastic Surgeon, BMC Plastic Surgery Clinic
• Served as Director, Cornell Cosmetic Surgery
• Consultant in Plastic Surgery, Knowledge-Base section of Naver.com (largest online portal)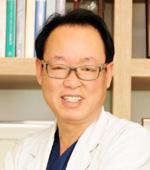 Dr. Jung, Young-Duk (M.D. in General Surgery & Specialist in Plastic Surgery)
• Graduated from School of Medicine, Seoul National University
• M.D & M.Med in General Surgery, School of Medicine, Seoul National University
• Completed Internship in General Surgery, Seoul National University Hospital
• Chief of General Surgery Dept., Seoul Medical Center
• Completed Internship & Specialist in Plastic Surgery Dept., Korea University Hospital in Guro
• Associate Professor, Plastic Surgery Dept., Inje Paik University Hospital in Seoul
• Author of "Aesthetic Plastic Surgery"
• Chairman of the Korean Society for Aesthetic Plastic Surgery in 2010~2011 
Blepharoplasty-Double Eyelids Surgery

Fat Grafting

Face Lift

Square Jaw Reduction

Rhinoplasty

Price Chart
Review the price of available medical procedures at clinic
PROCEDURE

price

Epicanthoplasty

₩1,200,000

Incisional Double eyelid surgery

₩2,000,000

Partial Incision Blepharoplasty

₩1,700,000

Permanent Eyeline Lowering

₩1,200,000

Augmentation Rhinoplasty

₩1,600,000

Revisional Rhinoplasty

₩4,000,000

Tip Plasty with Augmentation Rhinoplasty

₩3,300,000

Augmentation Mentoplasty

₩2,700,000

Malar Reduction (45 degrees)

₩5,400,000

Natural Line Mandible Reduction

₩10,000,000

Breast Augmentation (Cohesive Gel)

₩9,400,000

Breast Augmentation Revision

₩12,000,000

Liposuction - Arms

₩3,300,000

Liposuction - Buttocks

₩5,400,000

Liposuction - Love handles

₩2,700,000

Full Incision Facelift

₩12,000,000

MACS Lift

₩9,400,000

Lipotransplantation 1-area

₩2,000,000

Lipotransplantation Entire Face

₩3,300,000
PROCEDURE

price

Eyeshape Correction (Non-Incision)

₩1,700,000

Non-Incision Blepharoplasty

₩1,200,000

Lower Blepharoplasty

₩2,200,000

Aquiline Nose Surgery

₩4,700,000

Crooked Nose Correction

₩5,400,000

Tip Plasty

₩2,000,000

3D Mandibular Contouring

₩14,000,000

Malar Asymmetry

₩8,300,000

Mandibular Angle Resection

₩4,000,000

Reduction Mentoplasty (T Line)

₩8,500,000

Breast Augmentation (Lipotransplantation 4 sessions)

₩10,800,000

Hairline Transplantation

₩4,700,000 ~

Liposuction - Abdomen

₩6,000,000

Liposuction - Calves

₩5,400,000

Liposuction - Thighs

₩7,400,000

Forehead Lifting (Endoscopic)

₩6,000,000

Subbrow Excision

₩4,400,000

Lipotransplantation 2-area

₩2,700,000