Hansarang Laser Vaginoplasty Center
Dr. Sangin Shim of Hansarang Laser Vaginoplasty Center is renowned vaginoplasty surgeon with over 10 years of experience on laser vaginoplasty.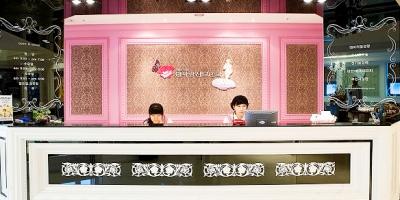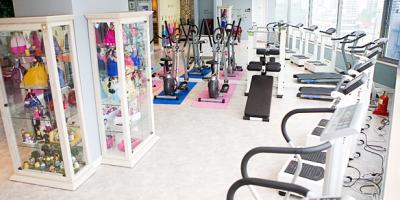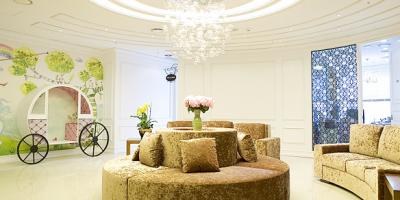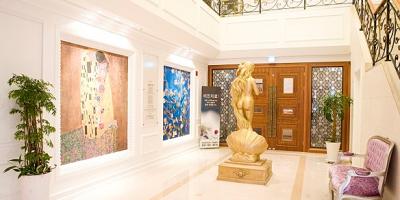 Office
Hour
We are closed on Sundays and national holidays. (Lunch break is 13:00~14:00)
| MON | TUE | WED | THU | FRI | SAT | SUN |
| --- | --- | --- | --- | --- | --- | --- |
| 09:00 ~ 19:00 | 09:00 ~ 19:00 | 10:00 ~ 19:00 | 09:00 ~ 19:00 | 09:00 ~ 19:00 | 09:00 ~ 16:00 | |
G-Spot Enhancement Surgery with Vaginoplasty

"Best choice to enhance sexual pleasure"
G-Spot Enhancement Surgery, which is generally performed along with vagina tightening surgery, involves in creating an artificial lump by inserting silicone implant or tying inner tissues as a knot in order to enhance sexual pleasure during intercourse. G-Spot is typically located 4~5cm up the front vaginal wall between vaginal opening and urethra. G-Spot, an erogenous zone, can lead to strong sexual arousal when stimulated. G-Spot Enhancement Surgery can deliver the best result when it is done along with vaginoplasty.
• G-Spot Enhancement Level I (Poppy Surgery)
Also known as Poppy Surgery, G-Spot Enhancement Level I Surgery can be done as outpatient surgery. Latest laser surgical equipment and high quality silicone implant used during the surgery minimize the level of discomfort and improved satisfaction.
• G-Spot Enhancement Level II (Queen Surgery)
G-Spot Enhancement Level II Surgery, also known as Queen Surgery, artificially creates bumps in 4 different areas inside vagina in order to enhance sexual pleasure during intercourse. Artificially created bumps inside vagina allows tighter grip of male genitalia during the intercourse. Queen Surgery, which creates 4 artificial bumps, is an upgraded version of Poppy Surgery. Queen Surgery is recommended for women who lost elasticity and muscle tone of vagina due to the effects of aging, childbearing, or frequent sexual intercourse. Although Queen Surgery, in most cases, uses autologous tissue collected from the vaginal wall, artificial implants harmless to human body can be used instead if one lacks autologous tissue.
• G-Spot Enhancement Level III (Diamond Surgery)
G-Spot Enhancement Level III Surgery, also known as Diamond Surgery, artificially creates bumps in 7 different areas inside vagina in order to enhance sexual pleasure during intercourse – a popular procedure for VIPs in Korea. Artificial bumps are created on the upper, lower, and sides of vaginal walls to imitate natural muscle tone, which results in maximum sexual pleasure. Diamond Surgery is recommended for women who have received unsatisfactory vaginoplasty due to lack of vaginal and pelvic muscle elasticity in the past. Diamond Surgery is the upgrade version of Queen Surgery.  
Urinary Incontinence Surgery

Stress Urinary Incontinence
Stress urinary incontinence is the most common type of urinary incontinence which causes the leak during moments of physical stress such as coughing, sneezing, laughing or exercising. In stress incontinence, weakened sphincter pelvic muscles, which support the bladder and urethra, are unable to prevent urine from flowing when pressure is placed on the abdomen, and surgical treatment is required. Urinary incontinence surgery does not require general or spinal anesthesia. 15~10 minutes of outpatient urinary incontinence surgery only requires approximately 10 minutes of sleep sedation. Patients can return home after a few hours of rest following incontinence surgery, and resume normal daily life on the day of surgery with no down-time. Urinary incontinence surgery has high success rate with low possibility of complication and bladder damage. Although complications after urinary incontinence surgery are rare and mild, patients may experience following symptoms; feeling of residual urine, irritation of vagina lips, urinary tract infections, and vaginal discharge. These complications can be treated with a few days of drug prescription.
* For married women who have delivered a baby, vaginoplasty can be done at the same time of urinary incontinence surgery to rejuvenate loose vagina or pelvic floor muscle.
Overactive Bladder (Urge Incontinence)
Overactive bladder (also known as Urge Incontinence), which can be treated with medication, causes a sudden and unstoppable need to urinate even though the bladder may only contain a small amount of urine. Overactive bladder is caused by sudden inappropriate contraction of detrusor muscle, one of the major bladder muscles. The major symptom of overactive bladder is urinary urgency, a sudden urge to urinate that is difficult to control. Although actual loss of urine is not the defining symptom of overactive bladder, it can happen as a result of urgency. Urinary frequency and nighttime urination or nocturia. For overactive bladder, drug treatment along with vaginoplasty is recommended. Anticholinergics blocks the nerve signals that contracts bladder muscle.
* People with glaucoma, urinary retention, or gastrointestinal disease should avoid using anticholinergic drugs.
Labia Minora Reduction

Labia Minora Reduction (including Clitoral Hood Reduction)
The size, shape, and skin coloration of labia minora vary among women. In the course of the life, her labia minora can become hypertrophied through stretching and tearing occurred during sexual intercourse, masturbation, childbirth, lymphatic congestion, chronic dermatitis, and inflammation caused by urinary incontinence. Hypertrophied labia often causes inconvenience in everyday life such as catching of the labia in garment-zipper; pubic discomfort when wearing tight clothes; pubic area pain when practicing sport, disrupted or diffused urinary stream; and even causes awkward vulvo-vaginal hygiene, which often leads to low self confidence. Hypertrophied labia can be resolved with labial reduction surgery. Labial reduction is performed under conscious sedation, local or general anesthesia depending on a patient as a single surgery, or in conjunction with other cosmetic genitoplasty.
Advantages of Labia Minora Reduction
• Laser procedure leaves no scar marks nor complications
• Advanced imaging system provides accurately diagnosis of labia minora
• Fast recovery with minimal pain
• Able to prevent vaginitis and cystitis
• Deliver high patient satisfaction with customized surgical procedure
• Reduce discomfort when wearing tight clothes or during the sexual intercourse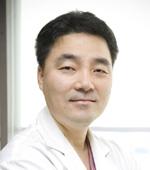 Dr. Sang-In Shim
• Specialist, Gynecology Dept., School of Medicine, Catholic University of Seoul
• Adjunct Professor, Gynecology Dept, School of Medicine, Catholic University of Seoul
• Member, Korean Society of Obstetrics and Gynecology
• Member, Korean Academy of Aesthetic Medicine
• Member, Korea Placenta Clinical Research
• Member, the Korean Society of Menopause
• Member, Korean Society of Women's Perineal Research
• Member, Korean Continence Society 
Dr. Ki-Hong Jin
• Specialist, Gynecology Dept., School of Medicine, Catholic University of Seoul
• Fellow, Gynecology Dept., School of Medicine, Catholic University of Seoul
• Member, Korean Society of Obstetrics and Gynecology
• Member, Korean Academy of Aesthetic Medicine
• Member, Korea Placenta Clinical Research
• Member, Korean Society of Women's Perineal Research