Gangnam K Beauty Plastic Surgery Clinic
We are confident about safe and high quality plastic surgery. Medical staffs specialized for various plastic surgery area. The best safety system for procurement of safety of patients Post –care system.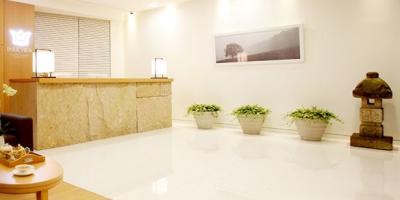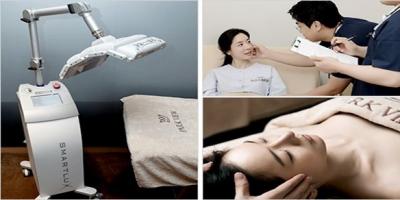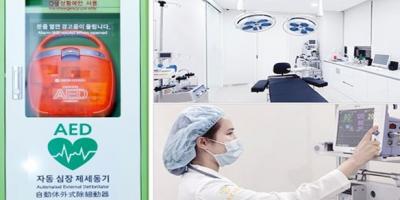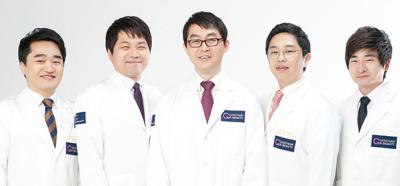 Office
Hour
| MON | TUE | WED | THU | FRI | SAT | SUN |
| --- | --- | --- | --- | --- | --- | --- |
| 10:00 ~ 20:00 | 10:00 ~ 20:00 | 10:00 ~ 20:00 | 10:00 ~ 20:00 | 10:00 ~ 20:00 | 09:00 ~ 15:00 | |
Upper canthoplasty

Key Point: Possible to enhance the eye shape to be more defined and definite 
Upper canthoplasty: It is also the procedure for elimination of the Mongolian fold at 45 degrees while the canthoplasty focuses on the horizontal aspect, In other words, it is to eliminate the Mongolian fold to create the more soft –looking eyes. It is even available the one with a narrow gap between the eyes since the Mongolian fold could be removed without narrowing a distance between the eyes.
Suitable conditions: 
One having a stuffy image because of the narrow glabella. 
One concerning over exposure of the inner skin of the eye, which could be caused by the canthoplasty
One with the Mongolian fold connecting to the lower eyelid. 
One with the severe Mongolian fold (When the eyes look small in overall)
One who have received the eye shape correction procedure, but still the eyes seem sharp.
Strength: Available for the one with the Mongolian fold, but not suitable for the Canthoplasty. It is possible to create the in-out double eyelids or outline double eyelids only with the upper canthoplasty if a patient have received an inline double eyelids surgery.
Breast augmentation

Treadrop Implant: Special features of Parkview Teardrop Brest augmentation. Breast augmentation without spreading, Maintain the shape for a long period through a 3D shaped micro-structure, the prostheses is inserted to reduce damages in blood vessels and nerves, in turn minimizing the capsular contracture.
Key Point: Use authentic implant approved by the FDA U.S. and Korea. The teardrop implant is the most widely used in the breast augmentation surgery substituting the saline breast implant. Since it covered with a number of layers, it could maintain its shape due to its high cohesiveness. Park View only uses breast implant approved by FDA and KFDA and KFDA to create a safe and satisfactory outcome.
Suitable conditions:
One who is slim and has the small breasts
One with the saggy breasts due to the breast feeding and/or diet
One willing to lower the breasts
One with the thin skin and less developed mammary gland
One willing to have the revision due to unsatisfactory shape and/or texture, or capsular contraction
One willing to reconstruct the breast after experiencing the breast cancer and/or accident
Liposuction

Key Point: Liposurgery is a straightening surgery of body shape that removes fat from many different sites on the body 
Liposuction: It is the procedure to remove the fat excessively accumulated deep inside the body with either sound pressure or ultrasonic waves in order to shape the body figure. Since this procedure directly removes the body fat, it could be very effective and it could have the more satisfactory outcome with proper follow-up procedures. It is the procedure to break down the fat cells and then, suck out the broken fat cells so it could reduce the actual number of the body fat cells and prevents the weight gaining fundamentally after the procedure.
Suitable conditions: 
-If the body is generally fat 
-If the one is willing to correct the body line for specific body parts such as the abdomen, thigh, and arms
-One willing to correct the body figure in a short period
-One willing to have surgical procedures due to repeated failure of diet and/or genetic reason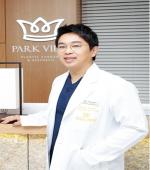 dr. Jung,Yun-Joo
2014-Till Now Head Director of Park View Plastic Surgery Clinic
2012-Till Now Assistant professor, Plastic Surgery, Paik Hospital
2011 Appointed as the medical practitioner for the Q&A of NAVER
2008 Presenting the superfluous letter at the 9th Japan-Korea congress of Plastic and Reconstructive surgery
2005 Received the Gyeonggi-do governor citation
Plastic Surgeon
Intern, Ehwa Womans University Medical Center
Resident, Plastic Surgery, Paik Hospital
Assistant professor, Plastic Surgery, Paik Hospital
Member, the Korean Society for Aesthetic Plastic Surgery
Member, the International Society of Aesthetic Plastic Surgery
- Specialized in Oral & Maxillofacial Surgery
- Ph.D in Implantalogy, College of Medicine, Korea University
- Served as an adjunct professor, College of Medicine, Korea University
- Served as a full time dentist, Wilshire Park Dental Institute in California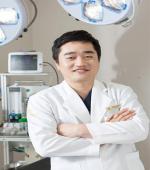 dr. Park, Min-Seok
2014~Till Now Director of Park View Plastic Surgery Clinic
2012 Atypical Subperiosteal Orbital Hematoma – Published ' Journal of Craniofacial Surgery'
2011 Efficacy of Duoderm ®CGF in Split-thickness Skin Graft Donor Site Management- Presented at the conference of the Korean Society
of Plastic and Reconstructive Surgeon
2011Prevalence Of Diplopia and Extraocular Movement Limitation According To The Location Of lsolated Pure Blowount Fracture- Presented at the conference of the Korean Society of Plastic and Reconstructive Surgeon and published 'Archives of plastic surgery'
Plastic Surgeon
Member, the Korean Society gof Plastic and Reconstructive Surgeon
Member, the Korean Society of Microsurgery
Member, the Korean Society for Aesthetic Plastic Surgery
Member, the Korean Society of Cranifacial Surgery
M.D Anderson Cancer, Houston,TX
Resident, Plastic Surgery, Paik Hospital
- Specialized in Oral & Maxillofacial Surgery
- Ph.D in Implantalogy, College of Medicine, Korea University
- Served as an adjunct professor, College of Medicine, Korea University
- Served as a full time dentist, Wilshire Park Dental Institute in California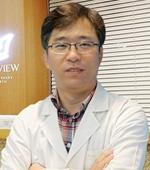 Ryu Jin Yong
Master, Graduate School of Architecture, Kyung Hee University
Regular member, The Korean Society of Anesthesiologists
Regular member, The Korean Pain Society
Regular member, The Korean Society for Phlebology
Worked for Samsung-anesthesiology center