Beauty Line Plastic Surgery
Beauty Line Plastic Surgery provides highest quality service with high-tech medical equipment, use of certified implant for its safety, advanced pain-free anesthesia system, thorough pre / post surgery management, and 100% customizable patient service. Beauty Line's highly skilled surgeons only perform surgeries of their specialty to deliver the highest customer satisfaction.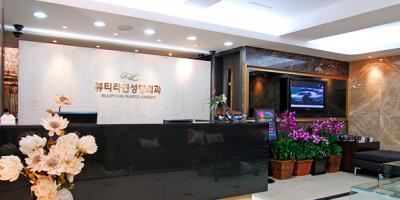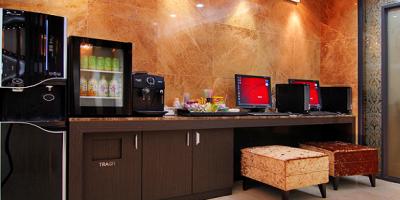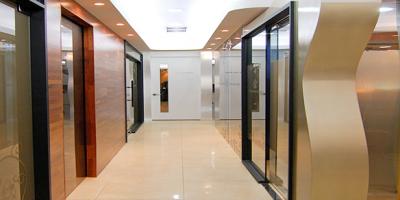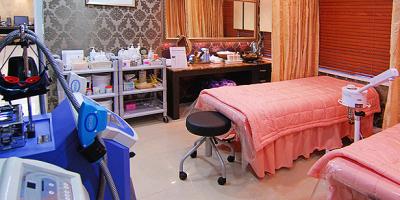 Office
Hour
We are open until 9pm every Fridays.
| MON | TUE | WED | THU | FRI | SAT | SUN |
| --- | --- | --- | --- | --- | --- | --- |
| 10:00 ~ 19:00 | 10:00 ~ 19:00 | 10:00 ~ 19:00 | 10:00 ~ 19:00 | 10:00 ~ 21:00 | 10:00 ~ 17:00 | |
Gold Lift

PGA (Polyglycolic Acid) has been used as the ingredient of surgical suture from the past due to its harmless nature to human body. Gold Lift utilizes PGA to promote the synthesis and rearrangement of collagen beneath the skin, and delay the skin aging process through the interaction with fine gold thread less than 0.1mm in diameter.
The major advantage of Gold Lift is its relatively simple procedure, fast recovery, and dramatic result with no or rare adverse effect. Gold Lift involves in inserting 99.99% pure gold and PGA threads into sub-dermis layer. Beauty Line Plastic Surgery uses CLEO Gold Thread (Model# GP04522) whose needle end is connected with intertwined gold & PGA threads. The needle end not only makes thread insertion easy, but also double up the effect of the procedure as it dissects surrounding tissues. Gold Lift improves skin blood flow as inserted gold thread into sub-dermis induces production of collagen and capillaries - natural reaction to fight against foreign body. Collagen generated inside the skin delivers natural looking & long lasting skin rejuvenation effect compared to the procedure that artificially injects collagen.
With current medical technology, Gold Lift is the one and only procedure that improves skin tone & texture while lifting and further preventing fine lines & wrinkles. The result of natural looking facial rejuvenation can be seen 6 months post the procedure which generally last over 10 years. 
Orthognathic Surgery

Beautiful contour of one's face is the foundation of the beauty. Smaller and oval shaped face looks more attractive than large face. Angular and wide face frontal face as well as squared mandible from the side makes one's face look much larger than it really is, and often leads to misleading impression of strong personality. Over-developed cheekbone bone, as well, makes one look older than his/her age.
Malar reduction, V-line mandible reduction and facial implant are the common procedures to create beautiful facial contour. Malar reduction surgery physically reduces the width of frontal face and softens strong facial impression. Beauty Line Plastic Surgery performs cheek lifting procedure along in order to prevent skin sagging after Malar reduction surgery.
3D Mandibular Contouring is an ideal surgery to create attractive V-shaped lower jaw line, which delivers the effect of smaller face with smooth jaw line. Flat forehead & frontal cheek, nasolabial fold, and short chin can also be corrected with various facial implant for softer and smoother contour and younger looking face. 
Lipoplasty (Liposuction & Lipotransplantation)

Liposuction is the best procedure to lose stubborn fat on the abdomen, thighs, or buttocks that cannot be lost after long-term diet and exercise. As it can target localized area, customized liposuction procedure according to one's need such as entire body, abdomen, lower body, or waist line liposuction can deliver great satisfaction after the procedure.
Mini Liposuction of Beauty Line Plastic Surgery can target localized and narrow regions like upper arms, love handle, and outer thighs delivering smoother body line as it can suction out only necessary amount of adipose tissue. Adipose tissue that accumulated in the body increases in its size up to certain volume. However, if the fatty tissues become fully saturated, the actual number of fat cells increases. Once the number of fat cells increases, it never decreases, which makes losing weight ever so difficult. Liposuction can correct body line by suctioning out actual fat cells out of the body.
Beauty Line Plastic Surgery's "Large Volume Power Liposuction" for arms, abdomen and thighs for slimmer body line. "Nano V-Line Facial Liposuction" specialized program for cheeks and under the chin of Beauty Line eliminates unwanted fat cells with a micro-facial suction tip. The procedure approximately takes 30 minutes with no down time and 100% customer satisfaction. Along with liposuction, Micro-Autologous Lipotransplantation on the forehead, cheeks, nasolabial folds, and chin can recreate younger and fresher look for the valued customers of Beauty Line Plastic Surgery.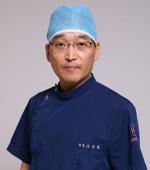 Dr. OH, Sung-Kyoon
• Plastic Surgeon
• Official Member, the Korean Society of Plastic and Reconstructive Surgeons
• Official Member, the Korean Society for Aesthetic Plastic Surgery
• Official Member, Korean Cleft Palate-Craniofacial Association
• Official Member, Orthognathic Surgery Research Association
• Official Member, Ophthalmic Plastic Surgery Research Association
• Official Member, Rhinoplasty Research Association
• Official Member, Mammoplasty Research Association Association
• Official Member, Fat Graft Research Association
• Official Member, Plastic Reconstructive Surgery Korea
• Official Member, Gangnam District Medical Tourism Association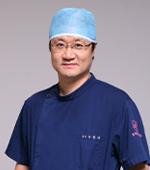 Dr. YOU, Hyun-Jae
• Plastic Surgeon
• Official Member, the Korean Society of Plastic and Reconstructive Surgeons
• Official Member, the Korean Society for Aesthetic Plastic Surgery
• Official Member, Korean Cleft Palate-Craniofacial Association
• Official Member, Orthognathic Surgery Research Association
• Official Member, Ophthalmic Plastic Surgery Research Association
• Official Member, Rhinoplasty Research Association
• Official Member, Mammoplasty Research Association
• Official Member, Fat Graft Research Association
• Official Member, Plastic Reconstructive Surgery Korea
• Official Member, Gangnam District Medical Tourism Association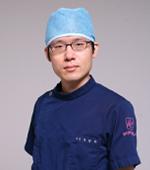 Dr. PARK, Young-Kyu
• Plastic Surgeon
• Official Member, the Korean Society of Plastic and Reconstructive Surgeons
• Official Member, the Korean Society for Aesthetic Plastic Surgery
• Official Member, Ophthalmic Plastic Surgery Research
• Official Member, Rhinoplasty Research
• Official Member, Mammoplasty Research Association
• Official Member, Fat Graft Research Association
• Official Member, Korean Cleft Palate-Craniofacial Association
• Official Member, Botulinum Toxin Research Association
• Official Member, Hair Transplantation Research Association
• Served as Professor of Plastic Surgery, Hallym Univ. Medical Center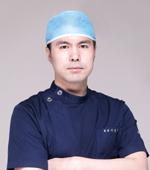 Dr. LEE, Kang-Woo
• Plastic Surgeon
• Official Member, the Korean Society of Plastic and Reconstructive Surgeons
• Official Member, the Korean Society for Aesthetic Plastic Surgery
• Official Member, Korean Cleft Palate-Craniofacial Association
• Official Member, Orthognathic Surgery Research Association
• Official Member, Ophthalmic Plastic Surgery Research Association
• Official Member, Rhinoplasty Research Association
• Official Member, Mammoplasty Research Association
• Official Member, Fat Graft Research Association
• Official Member, Botulinum Toxin Research Association
• Official Member, Plastic Reconstructive Surgery Korea
Rhinoplasty (Nose Height Enhancement)

Forehead Augmentation with Implant

Incision Double Eyelid Surgery

Eye Shape Enhancement

Cohesive Gel Breast Augmentation (1)

Cohesive Gel Breast Augmentation (2)

Chin Implant for Short Chin Correction (1)

Chin Implant for Short Chin Correction (2)