Adams Urology Clinic
Adams is an urological clinic specialized in phalloplasty founded by Dr. Mu-Yeon Lee, a renowned specialist in this field who has performed over 4,000 surgeries. He first introduced penile enlargement surgery in Korea in 1995 and presented a penile enlargement surgery using alloderm in 1997. He had made numerous appearances and gave lectures at international conferences since 1998.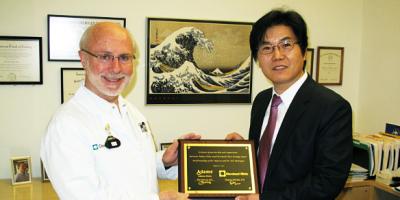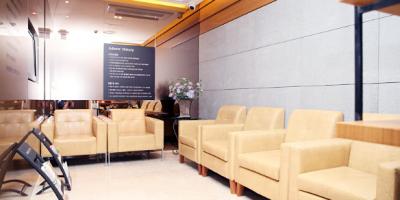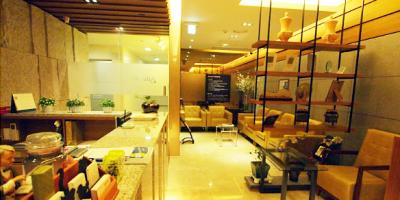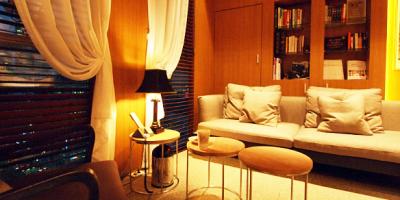 Office
Hour
We are closed on Sundays & national holidays. (No lunch break during Mon. ~ Sat.)
| MON | TUE | WED | THU | FRI | SAT | SUN |
| --- | --- | --- | --- | --- | --- | --- |
| 09:30 ~ 18:00 | 09:30 ~ 18:00 | 09:30 ~ 18:00 | 09:30 ~ 18:00 | 09:30 ~ 18:00 | 09:30 ~ 15:00 | |
Penile Enlargement

Phalloplasty Augmentation
• Penile Enlargement Surgery using AlloDerm
- By using AlloDerm allograft dermal matrix, there remain no scars at all on any donor site. There's no side effect and complications, gaining a natural appearance and high patient satisfaction. (Result: Can have 30% gain of girth.)
Penile Lengthening Surgery
• Dissection of Suspensory Ligament
- By dissecting suspensory ligament that is concealed between penis and pubis, it may gain 2~5 cm of lengthening effect. (Result: Length gain of 2~5 cm)
• Suprapubic Lipectomy
- It removes excessive fat around pubis. This procedure is for the patient who has fatty, bulging pubis, because of it, his penis can be concealed. The effect of penile enlargement surgery can be shown with this procedure. (Result: It makes penile area look young along with penis length gain effect)
• Double-Z plasty of penopubis juction
- This is a simple surgical procedure that performed in case of too much cut of foreskin when doing circumcision or in a state of lacking skin that required for penis itself caused by any other reasons. (Result: Penile skin will not be strained any more. There is sufficient enough reserve in length.)
Glanular Enhancement by Injecting Fluid Filler
This technique includes injection of liquefied fat or fluid fillers just underneath the skin of the glans. It brings about effects of 1.5~2cm of glanular enhancement along with healing of premature ejaculation. 
Erectile Dysfunction Treatment

What is Erectile Dysfunction?
Erectile dysfunction(impotence) means that a man is unable to have a penile erection of satisfactory firmness or duration for normal sexual activity.
Medical Treatment
1. Oral Medication : Sildenafil, Tadanafil, Vardenafil, etc. those are taken approximately one hour before intercourse. Erection occurs after arousal. But, oral medication have side effects, so they should be taken under guidance of specialist.
2. Intracavernosal Pharmacologic Agents : a painless self-injection into the penis of one or a combination of Papavarine, Phentolamine, Prostaglandin E-1 just before an erection is desired. This has side effects, too. For example, tunical fibrosis at injected site, peyronies' disease, etc.
3. Endocrine Therapy : topical patches or injectable treatment for a hormonal condition. But this therapy usually doesn't work alone.
Surgical Treatment
1. Penile Prosthesis : an internal device that is permanent and makes the penis hard enough for penetration. There are several types with different features. With the currently available state-of-the-art implants, a success rate of almost 95% may be expected.
2. Venous Ligation : tying off leaky veins. But this method has very high failure rate.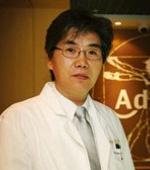 Dr. Moo-Yeon Lee, M.D. (Urology Surgeon)
• Visiting Professor, College of Medicine, the Catholic University of Korea
• Member, the World Association Society for Sexology
• Member, International Society for Impotence Research
• Member, Asia Pacific Society for the Study of Male Reproduction
• Member, American Academy of Phalloplasty Surgeons(only member from Asian countries)
• Member, European Society for Male Genital Surgery
• Former Academic Director, the Association of Surgeons Private Practice
• Physician, American Academy of Anti-Aging Medicine
• Consulting Specialist, Beverly Hills Phalloplasty Clinic, USA
• Former Director, Good Morning Andrological Clinic
• Incumbent Director, Adams Urological Clinic