Proud Urology Clinic
PROUD urology clinic is the best in South Korea specialized in enlargement surgery and erectile dysfunction surgery. The clinic is founded and opened a year ago by the best three certified urologists with more than 10 years experiences who have gotten the best reputation and profiles in this field in south Korea. They always care to provide systematic and professional care services to their patients.
You will be is consulted by three different doctors in accordance with the planned protocol to establish a surgical plan providing a customized care system. This system improves the quality of medical service and patient satisfaction through specialists in each field. Approximately 10~15 surgeries is being performed a day and 2,400 cases a year without any medical accident or complication issues.
Best urologists in the world
Professional and 10 years experienced urologists and other medical staff
Independent operating room environment and system
Latest and best equipment and materials. Perfect sterilization system
Biggest, safetest and finest urology clinic in Gangnam, Seoul, South Korea
10~15 cases a day, approximately 2,400 cases a year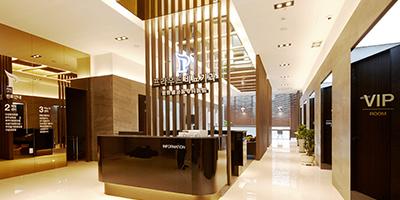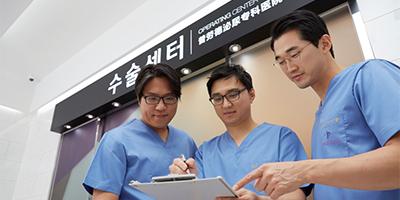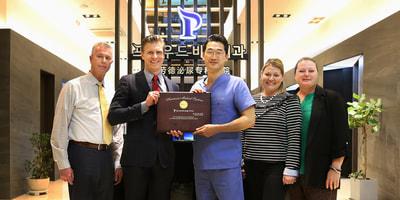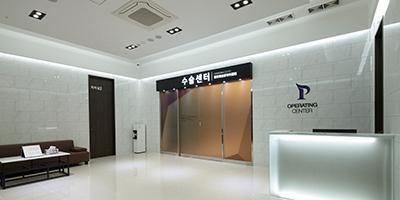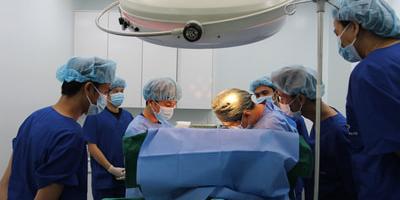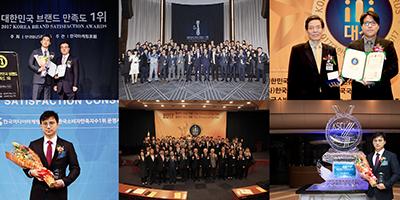 Office
Hour
| MON | TUE | WED | THU | FRI | SAT | SUN |
| --- | --- | --- | --- | --- | --- | --- |
| 09:30 ~ 18:30 | 09:30 ~ 18:30 | 09:30 ~ 18:30 | 09:30 ~ 18:30 | 09:30 ~ 18:30 | 09:30 ~ 18:30 | Available upon appointment |
Available upon appointment for Sunday, non-business hours and holidays
Penis Enlargement
PROUD provides '5S MULTIPLE PENILE ENLARGEMENT SURGERY.
The technical know-how and many clinical experiences of our professional surgeons make it possible to perform '5S MULTIPLE PENILE ENLARGEMENT SURGERY (Penile enlargement + Penile lengthening + Glans Penile Enlargement + Premature Ejaculation + PRF) in 50 minutes.
Benefit 1- Result oriented: Permanent & Strong & Body friendly
Thickening) PROUD uses 'DERMAL SUBSTITUTE TISSUE' to enlarge your penile and it permanently lasts and body friendly. Additionally your partner would not notice about the surgery because of the natural feeling of enlarged penis. This procedure can increase 3cm of the girth of your penile.
Lengthening: PROUD's skill for the lengthening works effectively because its doctors have the skills to cut the ligament in a right way so it can increase 3cm of the length of your penis and would not harm any nerves around the ligament which is quite important to keep your sexual activities.
Glands enlargement: Fat grafting with PRF on your glands will increase the size as large as possible and will last longer than other procedures due to the growth factor of PRF. This is know-how of PROUD
Benefit 2- Time effective:
One day visit to the clinic will solve your hangups because this surgery only takes 50 minutes and follow ups are not necessary because of the effective attachment of derma bond for the incisional area. 
Dermal powder filler injection girth enlargement

PENILE ENLARGEMENT PROCEDURE BY DERMAL POWDER FILLER INJECTION
ONLY ONE DAY VISIT, AS LARGE AS YOU NEED, TOTALLY SAFE, PERMANENT, NO DISCOMFORTS, VERY LOW RATE OF COMPLICATIONS, SHORT RECOVERY TIME
This is a new innovative non-surgical method for penile enlargement. Some patients may not initially want to go through penis enlargement surgery. This dermal powder filler injection can provide for penis enlargement by increasing girth of the shaft and the head by non-surgical method.
This can be the best procedure to those who are looking for easy and time & cost effective penile enlargement procedure with very low risks.
Injectable filler product created from donated human tissue. Comparable with Cymetra Micronized AlloDerm Tissue. Legally approved to use only in South Korea under KFDA & USFDA.
HA FILLER INJECTION VS DERMAL POWDER FILLER INJECTION
HA(Hyaluronic acid) filler is not recommended by our surgeons because the result of the enlargement is not natural at all. There are high rates of patients who visit our clinic complaining about the ugly and bumpy shapes from the HA filler injections they have gotten from other clinics and get the re-surgery by dermal powder filler(Meagfill) or dermal tissue augmentation open surgery at our clinic by our professional surgeons. Plus, this dermal powder filler(Megafill) injection is permanent but the HA filler lasts less than a year which can be the most important decision factor for you. The satisfaction of the patients who got the re-surgery at our clinic is always higher than their expectation.
Men body liposuction / Abnormal breast reduction / Nipples reduction

Men body liposuction/ Abnormal breast reduction/ Nipples reduction
Our specialist doctor for body liposuction, abnormal breast reduction and nipples reduction has his own know-how and the latest technical knowledge. Only male staffs will make your visit to the clinic more comfortable and secure.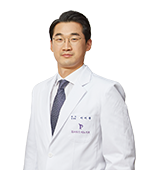 Dr. LEE, Ji-Yong
Present) Proud Urology Clinic Chief Doctor
Present) Proud Urology Clinic Urology Center Chief
Graduated from Ajou University School of Medicine
Graduated from Ajou University Graduate School of Medicine
Urologist at Ajou University Hospital
Membership) Korean Urological Association
Membership) International Society for Sexual Medicine
Membership) Asian Pacific Society for Sexual Medicine
Membership) Korean Society for Sexual Medicine and Andrology
Membership) Korean Prostate Society
Membership) Korean Society for Urological Ultrasonography
Dr. KOO, Jin-Mo
Present) Proud Urology Clinic Chief Doctor
Present) Proud Urology Clinic Male Surgery Center Chief
Graduated from Korea University College of Medicine
Former) Mantop Men's Clinic Doctor
Former) Yezak Urology Clinic Doctor (Reoperation Area)
Memberships) Korean Urological Association
Memberships) International Society for Sexual Medicine
Memberships) Asian Pacific Society for Sexual Medicine
Memberships) Korean Society for Sexual Medicine and Andrology
Memberships) Korean Prostate Society
Memberships) Korean Geriatrics Society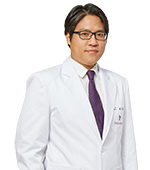 Dr. HWANG, In-sung
Present) Proud Urology Clinic Chief Doctor
Present) Proud Urology Clinic Body Shaping Center Chief
Graduated from Yonsei University, Master's Degree in Medical Science
Sanggye Paik Hospital Urology Clinic
Former) Yonsei La Rose Plastic Surgery Clinic Doctor
Former) Fresh Plastic Surgery Clinic Doctor
Former) Yezak Urology Clinic (Body Shaping Area)
Memberships) Korean Obesity Research Association
Memberships) Korean Academy of Aesthetic Dermatology and Cosmetic Surgery
Memberships) Korean Aesthetic Surgery & Laser Society
Memberships) International Society for Sexual Medicine
Erectile Dysfunction Surgery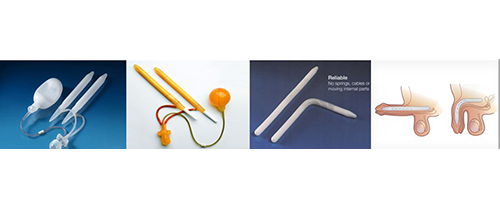 Penis Enlargement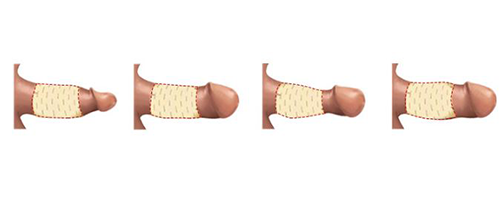 One day penis enlargement surgery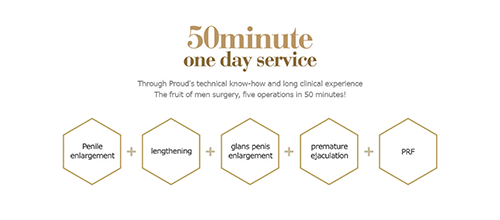 Nipple reduction surgery